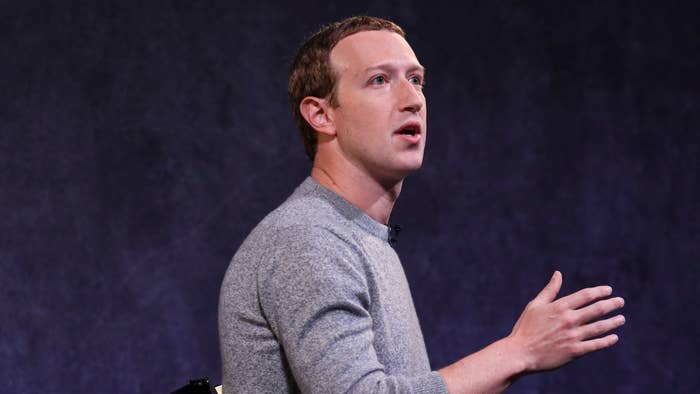 Mark Zuckerberg is taking a hit amid Monday's Facebook outages and news of a whistleblower coming forward.
The social media giant's net worth has dipped more than $6 billion in just a few hours, according to Bloomberg. His personal wealth now sits around $121.6 billion, which reportedly makes him the world's fifth-richest person behind Bill Gates. Forbes says he lost $5.9B; the outlet also reports Sheryl Sandberg's worth is down to $1.9 billion.
Zuckerberg was previously No. 3 on Bloomberg's Billionaires Index, but he has fallen in recent weeks, notably on Monday as Facebook, Messenger, Instagram, and WhatsApp have seen user access issues. Facebook's stock plummeted 5 percent on Monday, adding to a 15 percent decline since mid-September, according to Bloomberg. Zuckerberg has now lost a reported $19 billion of wealth since Sept. 13.
In recent weeks, whistleblower Frances Haugen—who came forward this week—has alleged that internal research from Facebook proves misinformation has been amplified by the platform. 
"The thing I saw at Facebook over and over again was there were conflicts of interest between what was good for the public and what was good for Facebook, and Facebook over and over again chose to optimize for its interests, like making more money," Haugen said in a 60 Minutes feature.
Following a series of Wall Street Journal stories on the issue, Haugen is expected to testify in front of Congress this week.