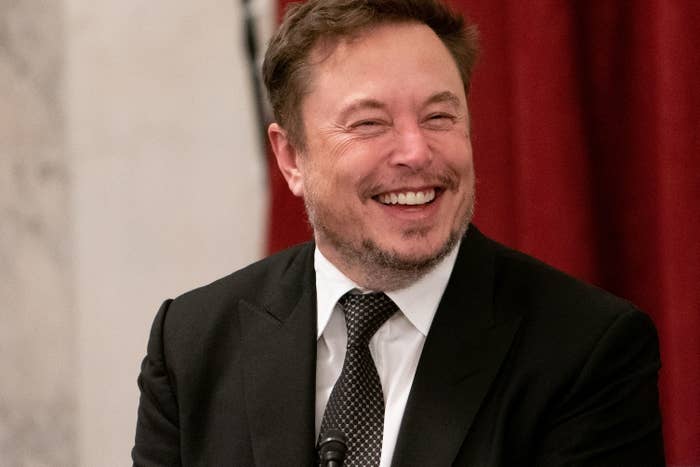 Elon Musk is considering another major change to X, the platform formerly known as Twitter.
In a conversation with Israeli Prime Minister Benjamin Netanyahu on Sept. 18, Musk stated that X was looking into "moving to a small monthly payment" in an effort to eliminate bots on the platform.
"It's the only way I can think of to combat vast armies of bots," Musk explained, per TechCrunch. "Because a bot costs a fraction of a penny, call it a tenth of a penny, but even if it has to pay...a few dollars or something, the effective cost of bots is very high," he added. Under the new rules, bot creators would need to add another payment method for each bot.
Musk didn't specify what his proposed monthly fee would cost, but he said it would be a "small amount of money."
The topic of charging a monthly use fee came up during the livestreamed conversation with Netanyahu when discussing curbing antisemitism on the platform.
Pushing paid subscriptions and finding other ways to monetize X have been part of Musk's agenda since he acquired the platform last year. X Premium, formerly known as Twitter Blue, is priced at $8 per month to unlock select features like a blue checkmark, the ability to edit posts, and prioritized rankings in conversations and searches, among others. TweetDeck, a once-free Twitter management app, was flipped into XPro and began charging users in August.
Other changes Musk has proposed for X include scrapping the "block" feature, despite warnings that it may violate Apple's App Store policy. "Block is going to be deleted as a 'feature', except for DMs," Musk wrote in a tweet. "Makes no sense," he added in an additional tweet before clarifying, "You will still be able to mute accounts and block users for DMs."
The Tesla and Space X CEO had previously toyed with the idea of purging inactive users and setting "temporary limits" for reading tweets.