90-Year-Old Woman Dies From Coronavirus After Asking Doctors to Save Ventilator for Younger Patients
Suzanne Hoylaerts had low oxygen concentration levels prior to her death.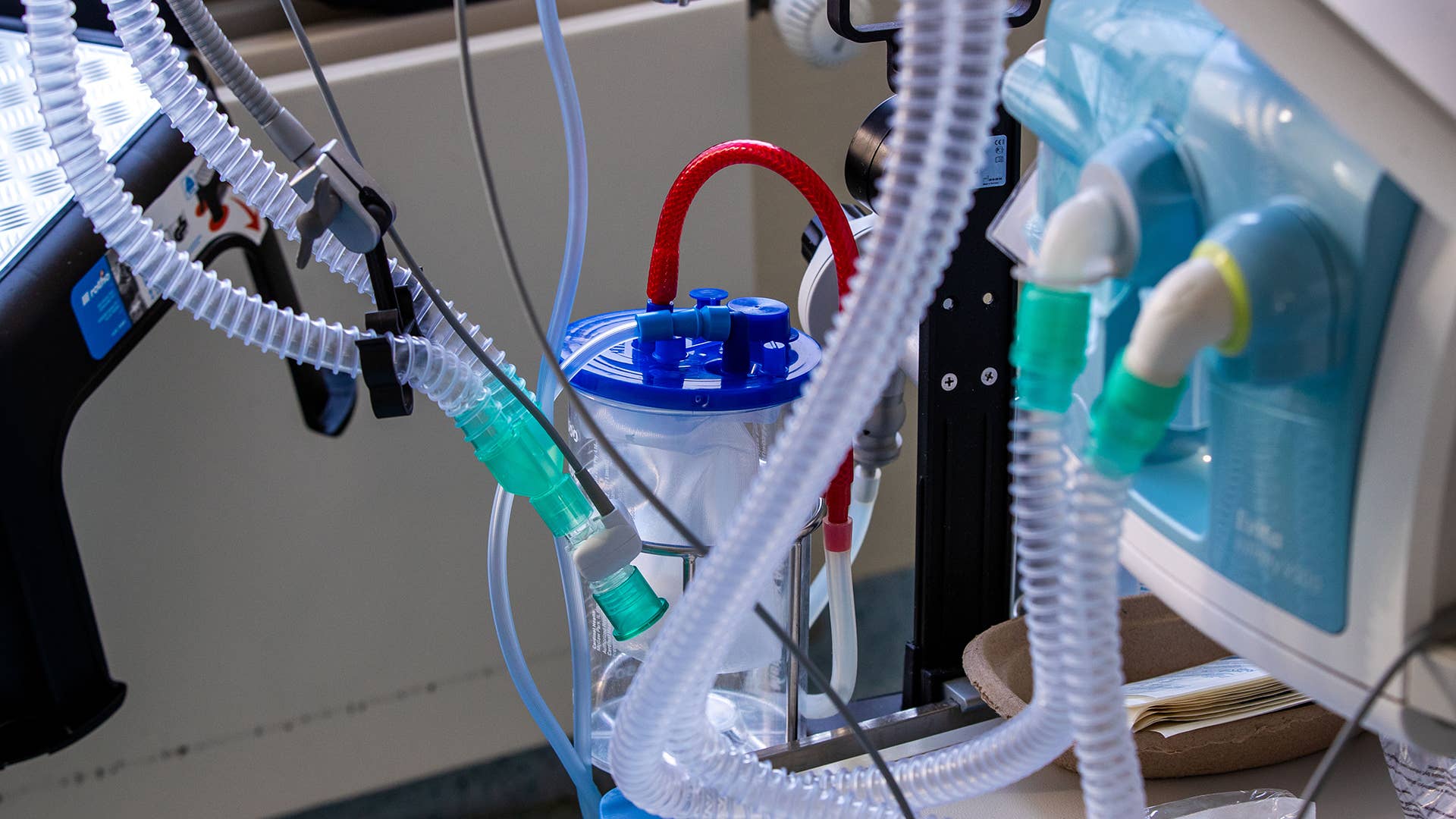 Getty
Image via Getty/Picture Alliance
With a lack of medical equipment impacting hospitals around the world, one 90-year-old woman with coronavirus died after she told doctors to save a ventilator offered to her for younger patients. As Belgian publication 7sur7 reports, Suzanne Hoylaerts tested positive for COVID-19 and was placed in isolation, but she turned down the option to use a ventilator that could have possibly saved her life.
"I don't want to use artificial respiration. Save it for younger patients. I already had a good life," she reportedly told doctors. Hoylaerts, who was from Binkom, Belgium, had low oxygen concentration levels prior to her death and was in need of critical treatment. She passed away on Mar. 22, just two days after she was admitted to the hospital. In 2019, she was hospitalized for pneumonia. 
Her daughter, Judith, said that she "took the lockdown seriously," and was living alone before she was placed in isolation at the hospital. "You must not cry. You did everything you could," she told her daughter before they were separated. "I can't say goodbye to her, and I don't even have a chance to attend her funeral," Judith added.
As of this week, Belgium has over 12,000 confirmed cases of COVID-19, and over 700 deaths as a result of the virus. Ventilator shortages have heavily impacted hospitals in the United States, too, with medical professionals showcasing concern over how underprepared hospitals are to deal with the pandemic.