Trump Reportedly Wanted USPS to Double Amazon's Delivery Rate
The issue might be tied directly to Jeff Bezos.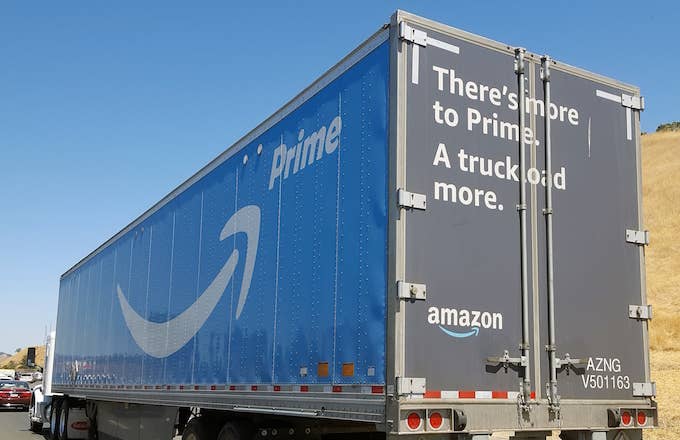 Getty
Image via Getty/Smith Collection/Gado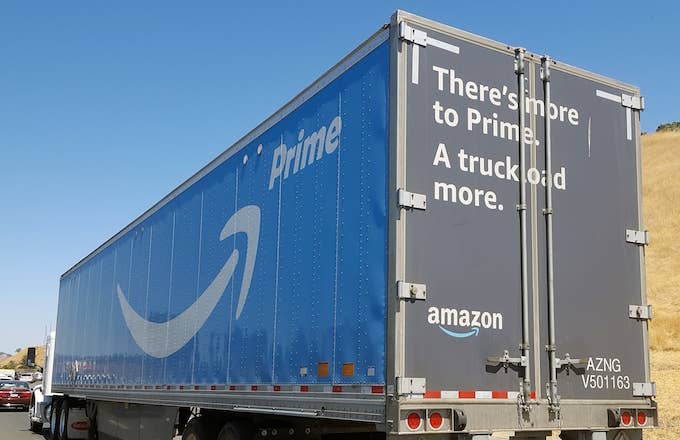 President Donald Trump has been urging the U.S. Postal Service to double the rates it currently charges Amazon and other retailers to ship packages, according to the Washington Post.
According to various sources, Postmaster General Megan Brennan has already pushed back on the suggestion in private conservations with the president dating back to 2017. Brennan would reportedly go on to explain that delivery rates are contractual and carefully reviewed yearly by federal regulators. Trump however, insists that Amazon deliveries were incurring "billions of dollars" in costs to USPS and ultimately to taxpayers, despite not having any evidence to support his claim. He has also taken to social media in the past to reiterate this.
The biggest kicker is that the U.S. Postal Service isn't funded by taxpayer money in the first place. Their website clearly states they "receive NO tax dollars for operating expenses and relies on the sale of postage, products and services to fund its operations."
Brennan was reportedly able to provide proof that delivery partnerships with various companies have actually helped the USPS since, in recent years, they've suffered from financial difficulties. Just last month, the president requested the creation of a task force to examine their budget problems.
Though Trump is positioning the request as concern about the service's financial standing, it may just be a tactic to punish the online retailer and its CEO Jeff Bezos, who also owns the Washington Post. The publication has been critical of the president in the past, and some administration officials say many of his attacks on Amazon came as a direct result of Post articles he disliked.