Kedric George started his career in marketing at Procter and Gamble, where he stayed for about seven years before working for MillerCoors for nearly eight years. After leaving MillerCoors in August 2016, George became the Vice President of Marketing, Sales, and Operations for ebbu, a cannabis lifestyle startup in Colorado.
Complex: You spent a long time working in the beer industry. What made you want to make the switch from alcohol to cannabis?
Kedric George: I wanted to try something new where I could grow and learn, and have a career that would fuel my passion instead of simply funding my passions. I looked around and felt that there were a lot of similarities between the spirits industry during prohibition and where we are now in the cannabis industry. Marijuana is highly regulated, both alcohol and marijuana have a recreational nature (though of course there are plenty of medical uses that are still being explored), and both alcohol and cannabis can be polarizing subjects. So I saw this as an opportunity to think about how to grow a brand and a business in cannabis, and how to leave an imprint and become a pioneer and leave a legacy that will last forever. All of these aspects were extremely exciting and attractive to me.
What was it like transitioning from MillerCoors, a highly established company, to a startup in a relatively new industry that still faces a lot of uncertainty?
My work in the transition so far has been interesting, both into the cannabis industry and to a startup. The industry is in its infancy; there's not a lot of defined processes, the rules and the laws are still growing and changing. Not only that, but regulating bodies are still learning and understanding the business. It's like guiding a very small boat at sea; you never know which way the wind is going to blow, or if the waves will blow over your business or the whole industry. It's tough, but it's one of those things where if you can survive it as a business, I think you can look back at that experience and think about how much you enjoyed those days when you were just a little row boat making it work out in the ocean.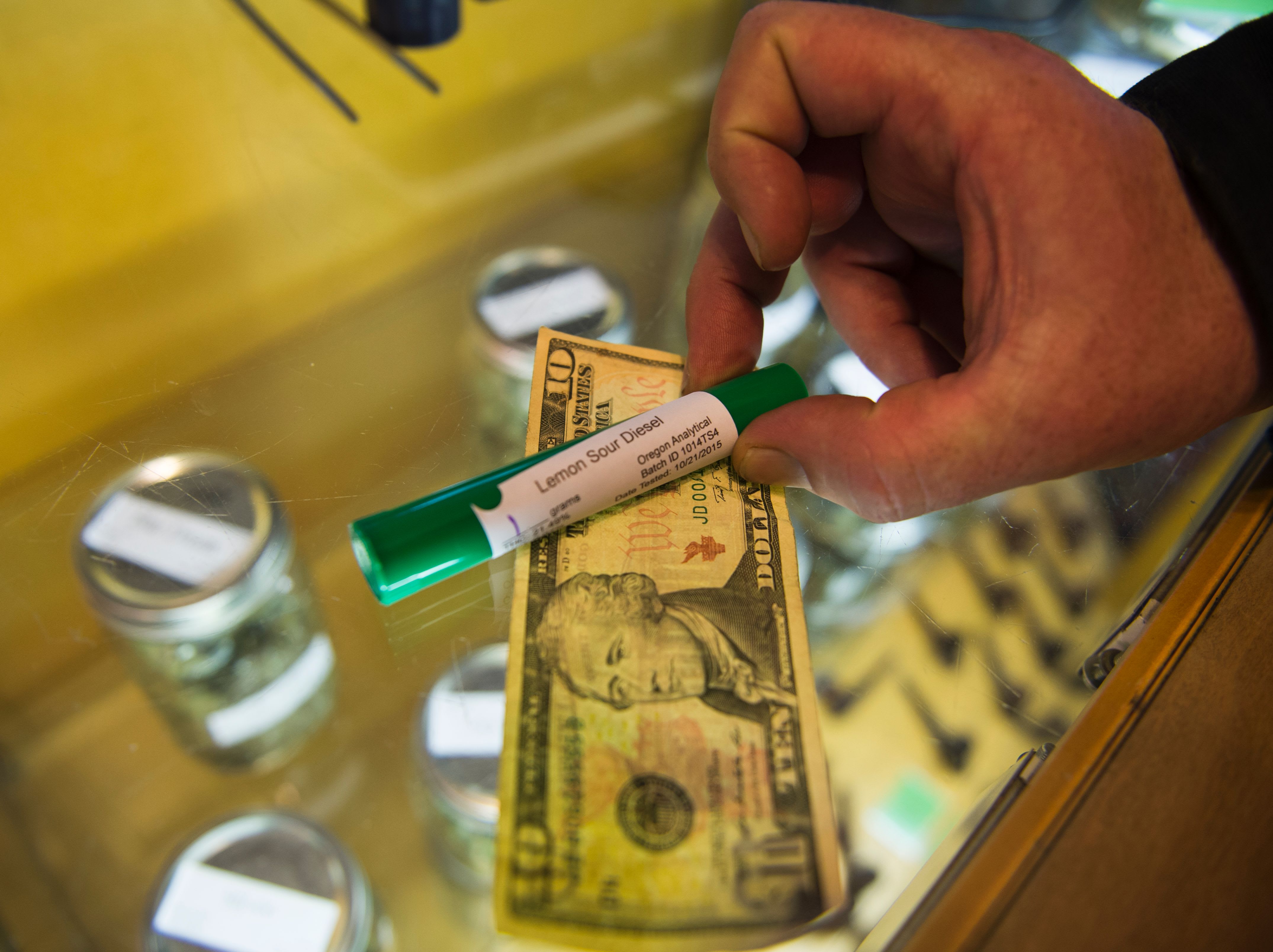 Tell us about ebbu itself. What do you offer and what are you working on currently?
The promise of the company is the notion of making cannabis enjoyable to the mainstream. Our co-founder John Cooper will say that his vision is generally about creating cannabis products that show up in everyday life. From the ability to consume a product that might give you focus or energy, or that might produce a very good high, to products such as soft drinks, shampoo, and cooking products. Ebbu wants to take cannabis to the mainstream, no matter what the usage is. We believe there's a ton of different uses for the plant outside of recreation, and we feel the path to that is a brand that's built on a consistent, reliable, predictable, and trusted product.
To this end, we have four PhDs on staff who are experts in chromatography [a "technique for separating the components, or solutes, of a mixture"] and cellular pharmacology, and clinical pharmacology. Basically what we're doing is purifying cannabinoids and putting them in formulations that don't exist in nature, but should have a consistent and specific impact on the consumer that we can create over and over again.
Do you have advice to share with anyone hoping to break into the cannabis industry?
Do your research on the company or area that you're looking to break into. Companies that are around on Monday might not be here on Friday, so do your due diligence and understand what you're getting into. Even companies that appear to be strong and set up for the long term aren't necessarily how they seem. There are so many jobs outside of the people who actually touch the product, so be sure you have an idea of what specific path you want to take into the industry—it could be marketing and advertising or working in a shop. Lastly, be able to articulate what you bring to the table and what it is you want to get out of your experience in the industry. Everyone is flocking to states that have legalized cannabis to work in this field, so it's important to be able to stand out.