ComplexCon returns to Long Beach Nov. 6 - 7 with hosts J. Balvin and Kristen Noel Crawley, performances by A$AP Rocky and Turnstile, and more shopping and drops.
Secure your spot while tickets last!
A group of women (and a few men, apparently) are using their naked bodies in an effort to stop Donald Trump from becoming the president, and prevent at least some of you from being forced to move to Canada. The group, known as Tramps Against Trump, says it will send nudes to each and every person who sends them a selfie with their voter receipt, proving they voted in the presidential election this November.
The Tramps Against Trump (definitely NSFW) website says they're not endorsing any particular candidate, they just want people to vote for literally anyone who is not Donald Trump. They're also looking for adult volunteers to get involved by sending uncensored nudes that can be given out to voters this November, or censored nudes (like the one below) that can be posted to the Tramps Against Trump social media accounts for promotion. Faces don't have have to be visible, the website says.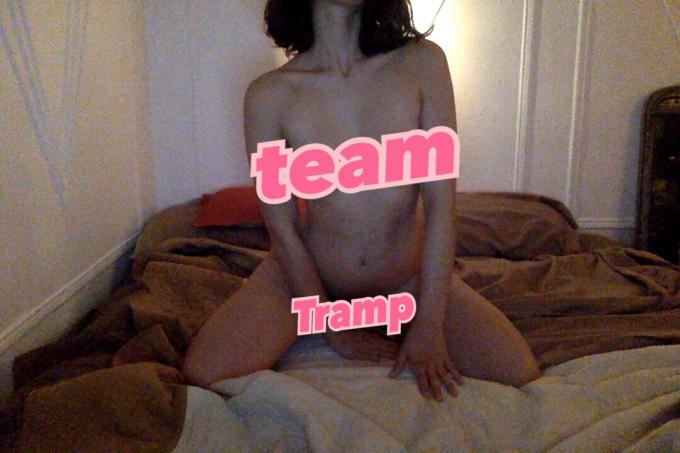 Speaking to Vice, the Tramps spokeswoman, who goes by the name "Jessica Rabbit," explained the campaign like this.
"In the past we had Rock the Vote and other ways to get the vote out, but what do young people like now? They like naked people on the internet. ... So, we're using naked people on the internet to make a change and get people excited about something."
One thing they don't need, is you being all creepy about it, so chill, okay?
The Tramps Against Trump aren't selling any official merchandise, but if they were, it looks like they already have a slogan picked that shows their sense of humor.