Accessing and promptly enjoying porn, be it traditional or virtual reality-enabled, is a breeze in 2016 America. However, for the visually impaired among us searching for their fetish of choice, consuming the endless amount of readily available porn can prove a bit more difficult. Thanks to Pornhub, the same peeps that recently gifted one of their college-bound viewers with a $25,000 scholarship, that may no longer be an issue.
"At Pornhub, it's our goal to service all of our users' needs, which begins with making content accessible to every individual," Corey Price, the streaming porn giant's VP, said in a press release. "By integrating an audio-focused series, we can now ensure that we supply content specifically for those who are visually impaired."
This new feature, dubbed Described Video, launched Wednesday with an "inaugural collection" of 50 audio-enhanced versions of the site's most-viewed videos. Aria, Pornhub's resident social media star, serves as one of the narrators for the first batch of clips that run the masturbatory gamut from anal to amateur and everything in between. The original audio from Described Video-enabled clips isn't going anywhere, but will instead act as "an underscore" to each scene's descriptive narration.
"We encourage our users to check out our newest category and provide feedback based on their experience," Price said. "With programs like this, we hope to open the door and inspire our community members, content partners and other platforms to create more content with the differently-abled user in mind."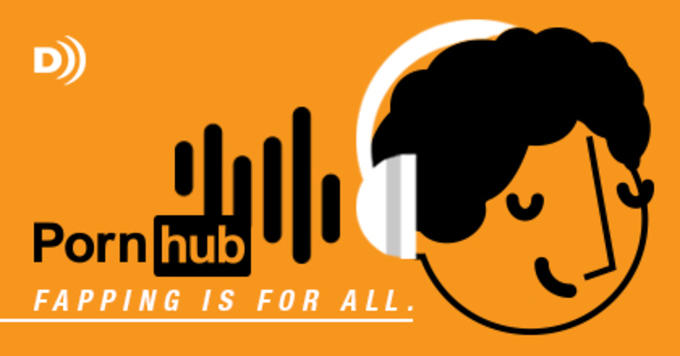 Described Video marks the latest move from Pornhub's philanthropic sector, Pornhub Cares, which we should all remember thanks to that aforementioned $25,000 scholarship. Other Pornhub Cares initiatives include the Breast Cancer awareness campaign Save the Boobs and the Christy Mack Collection, a clothing line that supported domestic violence survivors.
As for the general public's initial response to Pornhub's latest innovation, things appear to be going quite swimmingly for Described Video: