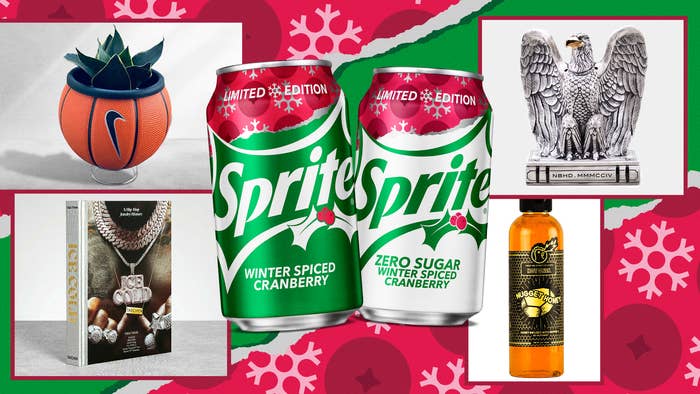 Between white elephant gift exchanges, cousins coming to town, and the pressure to find something special for your loved ones, there is a lot of shopping to be done this time of year. To help out, we've come up with a unique list of can't-miss holiday items. Whether you're grabbing something for the host of the party you're heading to, or just bringing stocking stuffers for all, this guide has you covered. Don't forget that self care is part of the holidays, so you can feel good about picking any of these up for yourself as a little treat too.
Bring Good Energy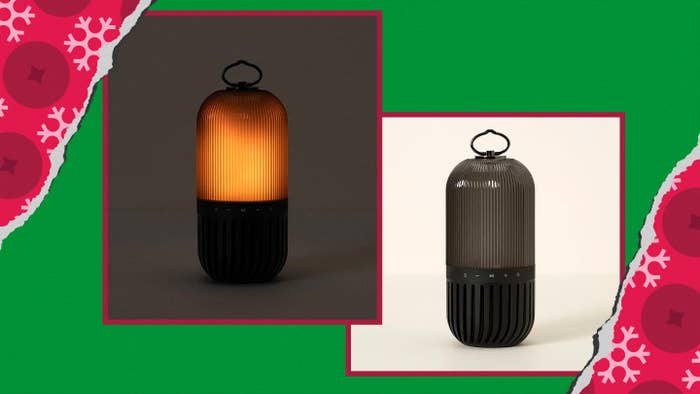 Shop Now: $84
Whether you're setting up for a holiday party or simply sitting down in your room to chill, vibes are everything. Kill two birds with one stone using this Bluetooth speaker and faux-fire light, which uses LEDs to give you a fuss-free fireplace glow. And it's rechargeable, so you can take the mood with you on your way to someone else's party too. 
Make The Connection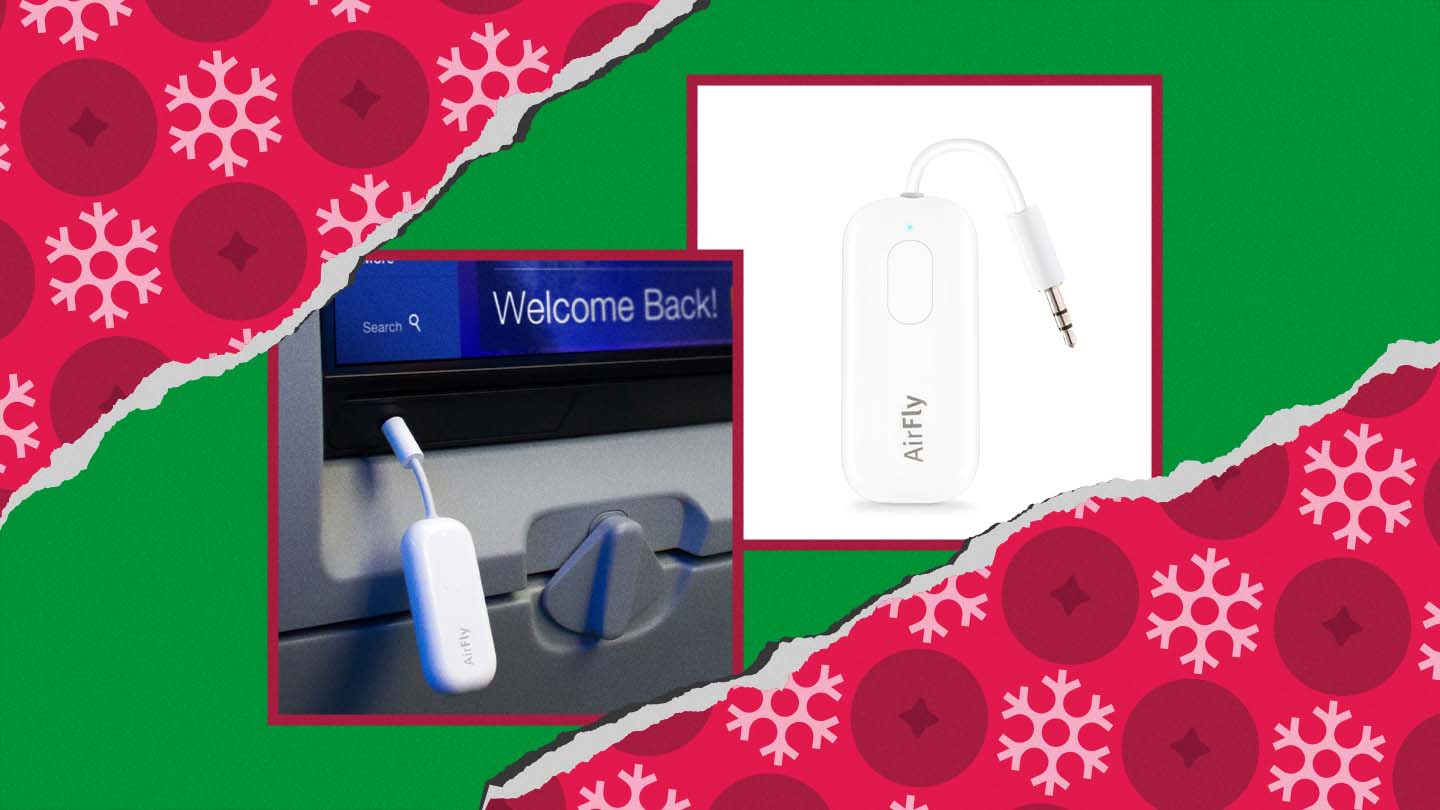 Shop Now: $55
It seems like the world is heading towards wireless earbuds, but most airlines aren't in a hurry to catch up. This lifesaver gadget bridges the gap, connecting to airplane-headrest TVs through the headphone jack and then beaming to your headphones. It can also work as an aux cable to connect your phone to stereos that aren't bluetooth enabled. Never hunt for the closed captioning again.
Sweet Heat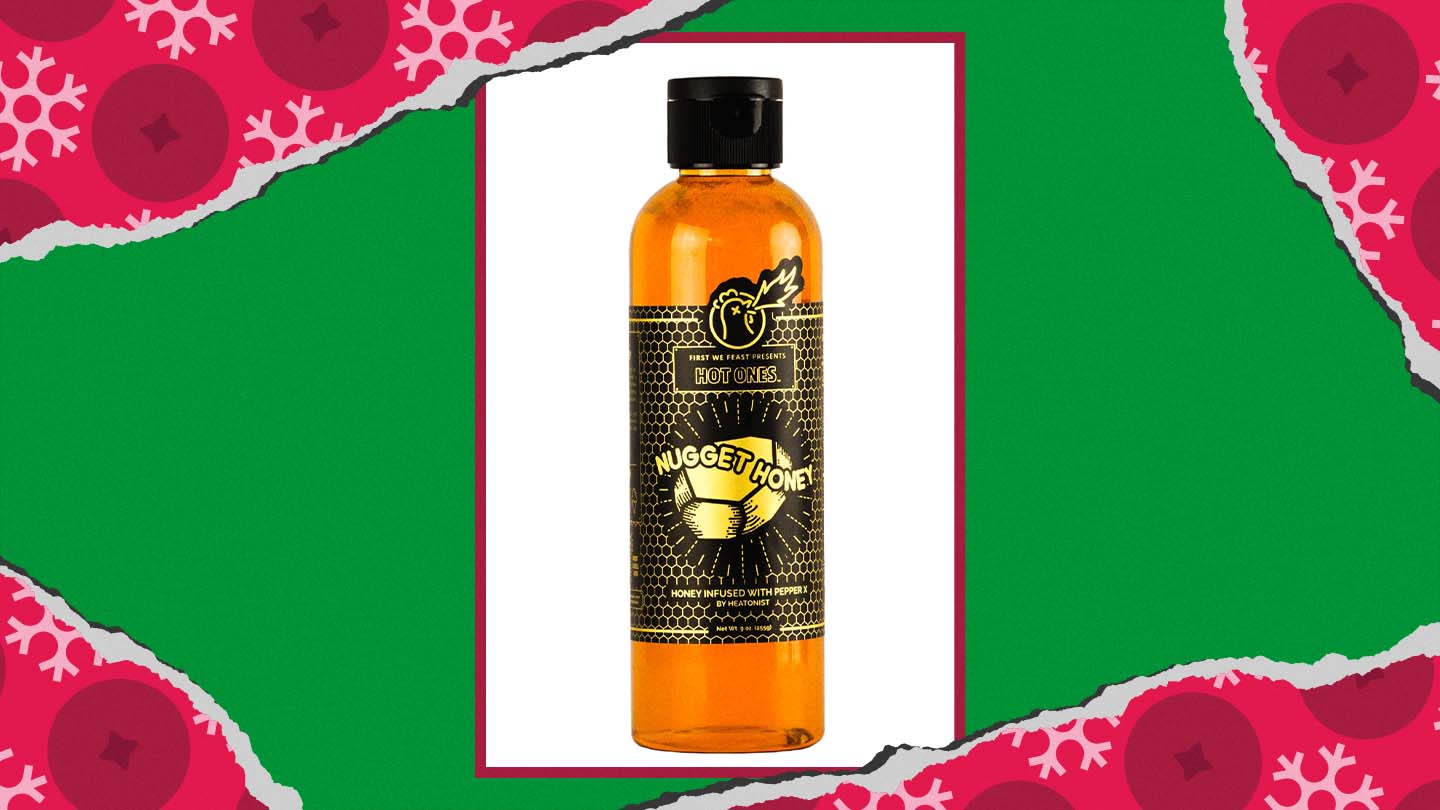 Shop Now: $12
Are you a chicken and waffles person? That sweet and savory combination isn't for everyone, but those that love it, swear by it. Here, this Hot Ones honey is blended with Pepper X-infused gin to create the perfect balance between sweet and heat, making it the perfect topping for chicken and waffles or almost anything when you're snacking in front of your fridge at midnight.
Festively-Flavored Soda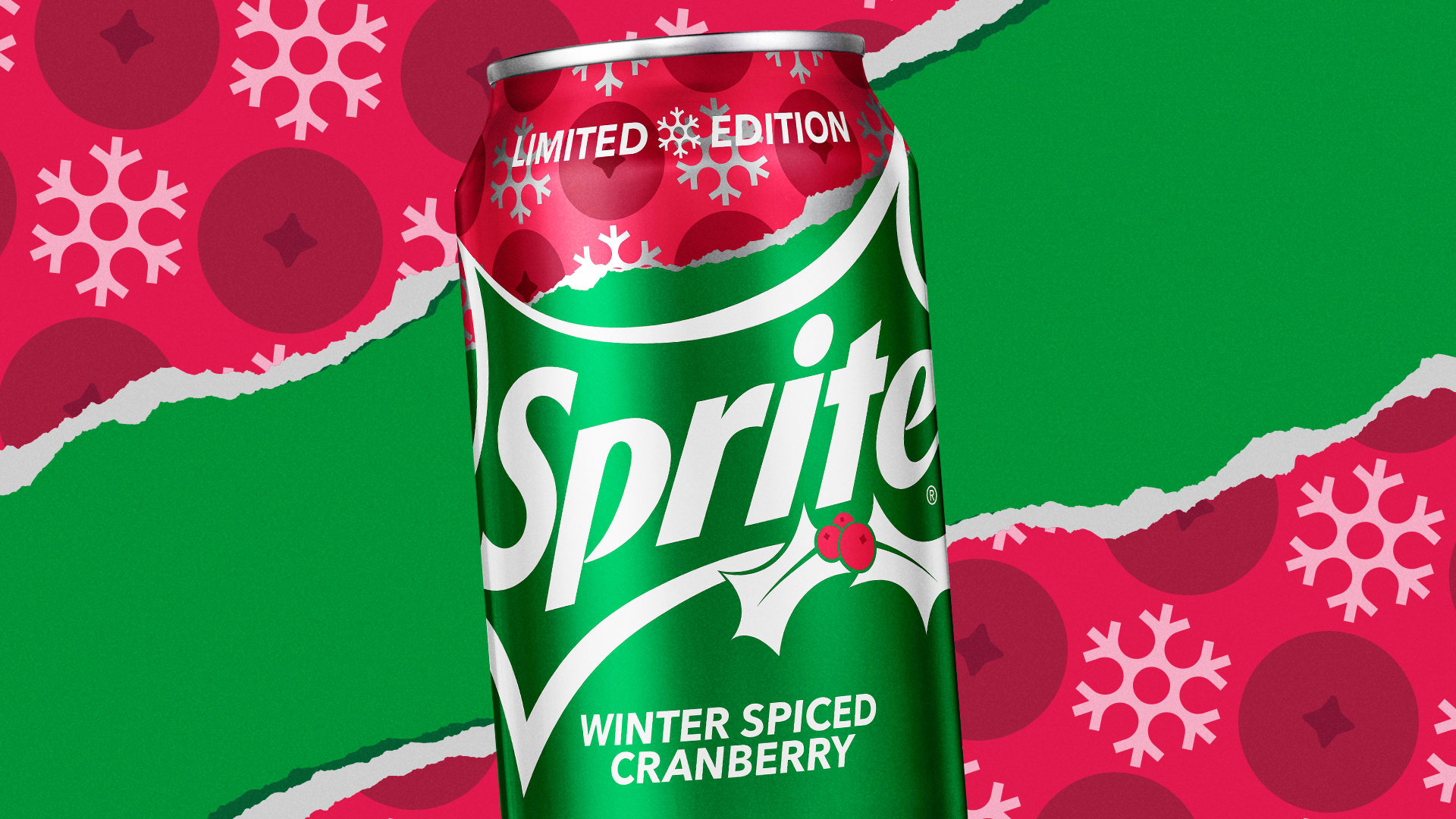 Shop Now:$22.98
Unwrap the spiciest Sprite of the year with a Sprite Winter Spiced Cranberry. It's that same crisp lemon-lime flavor of Sprite, with a warm spice blend and tart Cranberry flavor. It's only here for a limited time, so don't forget to pick some up before it's all gone.
Sip With The Best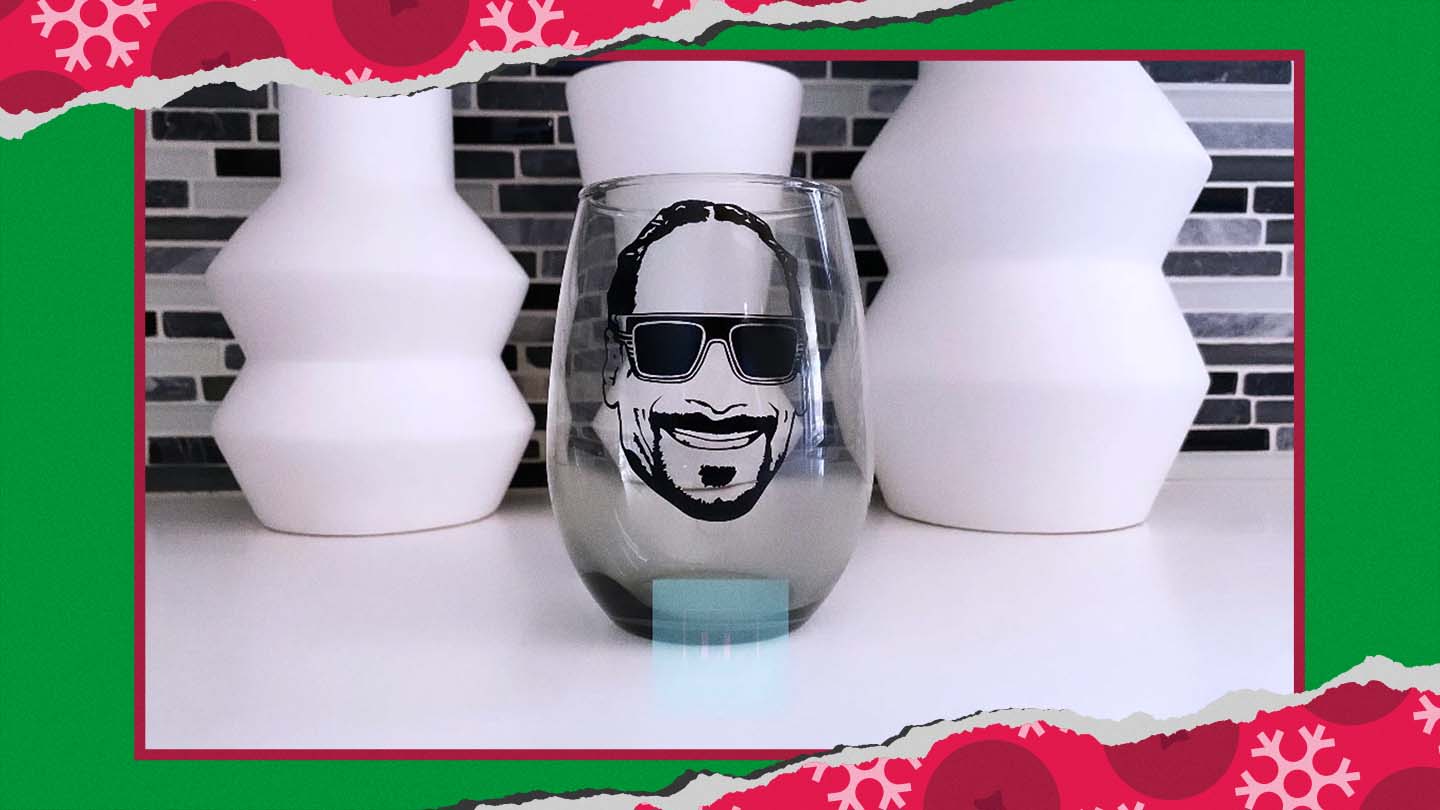 Shop Now:$20
The holiday season means holiday parties, and with so many get-togethers people are likely to run out of cups before they know it. If you're out of college, it's time to retire the plastic cups and stock up on proper drinkware, like these wine glasses with images of one of Long Beach's most famous exports. You can also include a personalized message for the gin and juice drinker in your life.
Ball Forever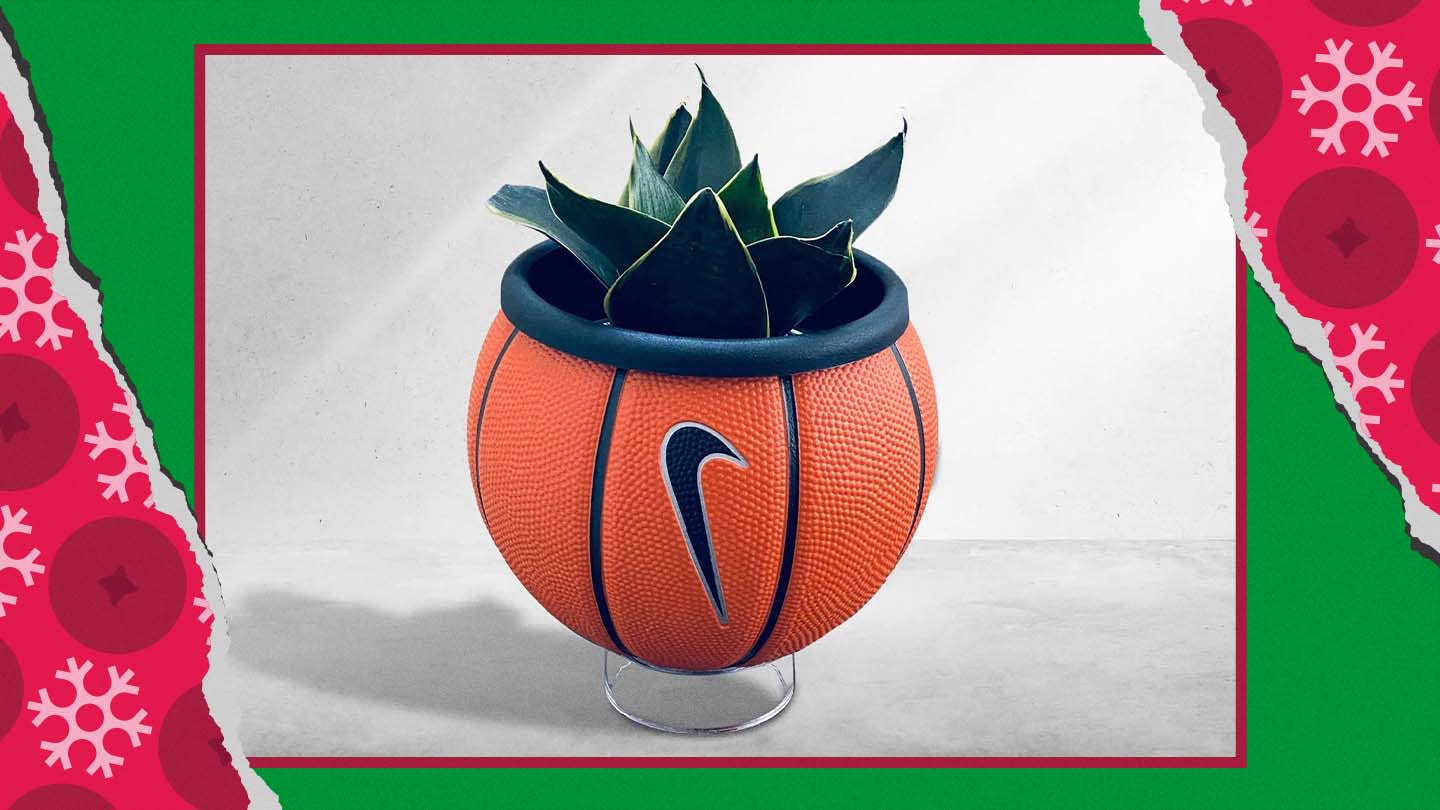 Shop Now $40
Just like perfecting a jump shot, raising a plant takes time, care, and a little bit of obsession. For the ballers, green thumbs, and generally-stylish, you can combine the two pursuits with this upcycled planter. It's eye-catching enough to be the centerpiece of a room. Now, just imagine how much better it'd look with a massive succulent inside.
Perch Up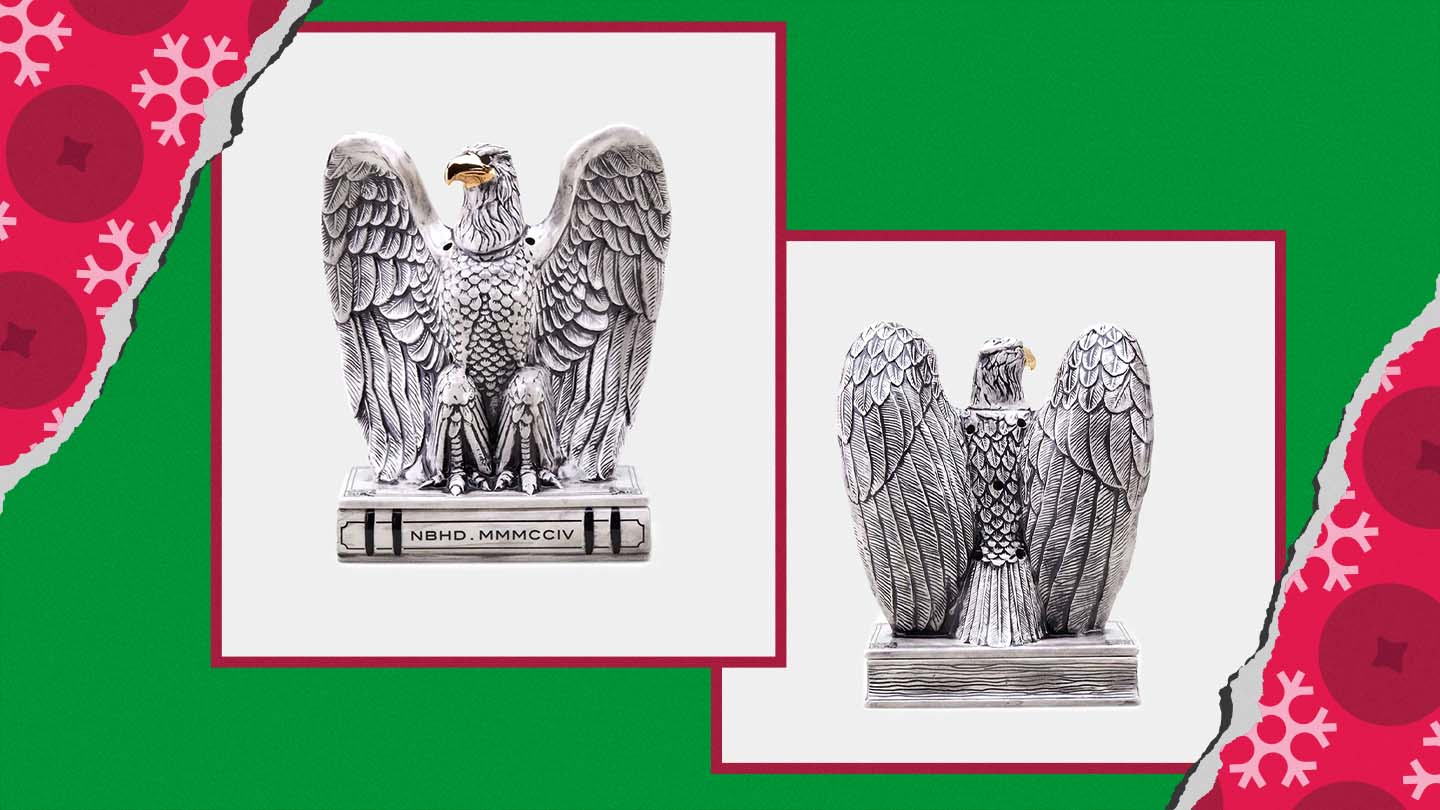 Shop Now: $215
There's something about the way fragrant smoke cascades out of an incense chamber that makes them mesmerizing to watch. Add some class to your shelves with this stoic eagle, and keep an eye out for the shimmering, gold beak peeking out through the aromatic haze.
Grails For The Tree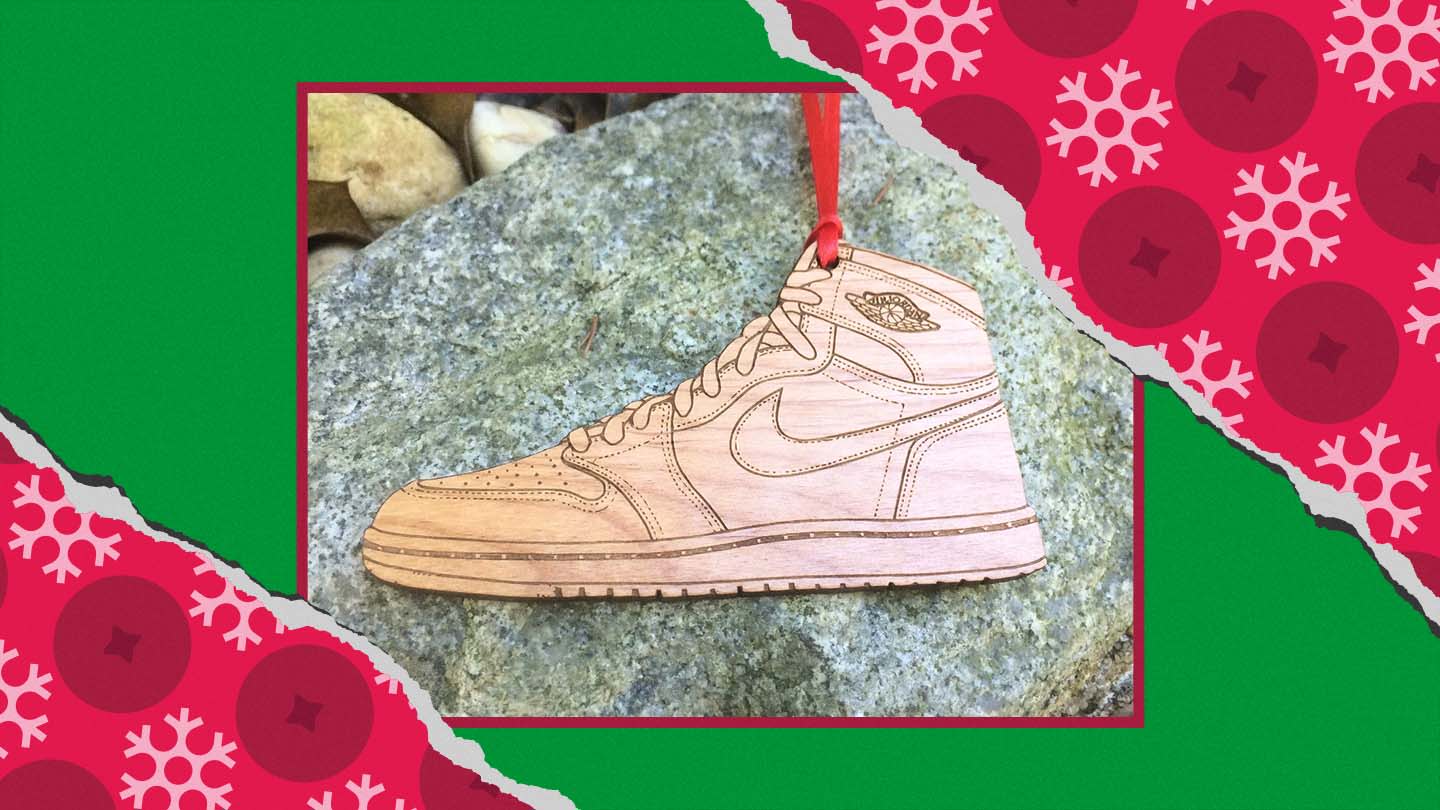 Shop Now: $16
Is there a best colorway of this shoe? Maybe a favorite that you couldn't get, or a pair you loved that got cooked? Either way, this ornament comes on plain hardwood, so the only limitations on how you can customize it is your own creativity. Leaving it alone to get some wood grain on the tree wouldn't look too bad either.
All The Spice, Zero Sugar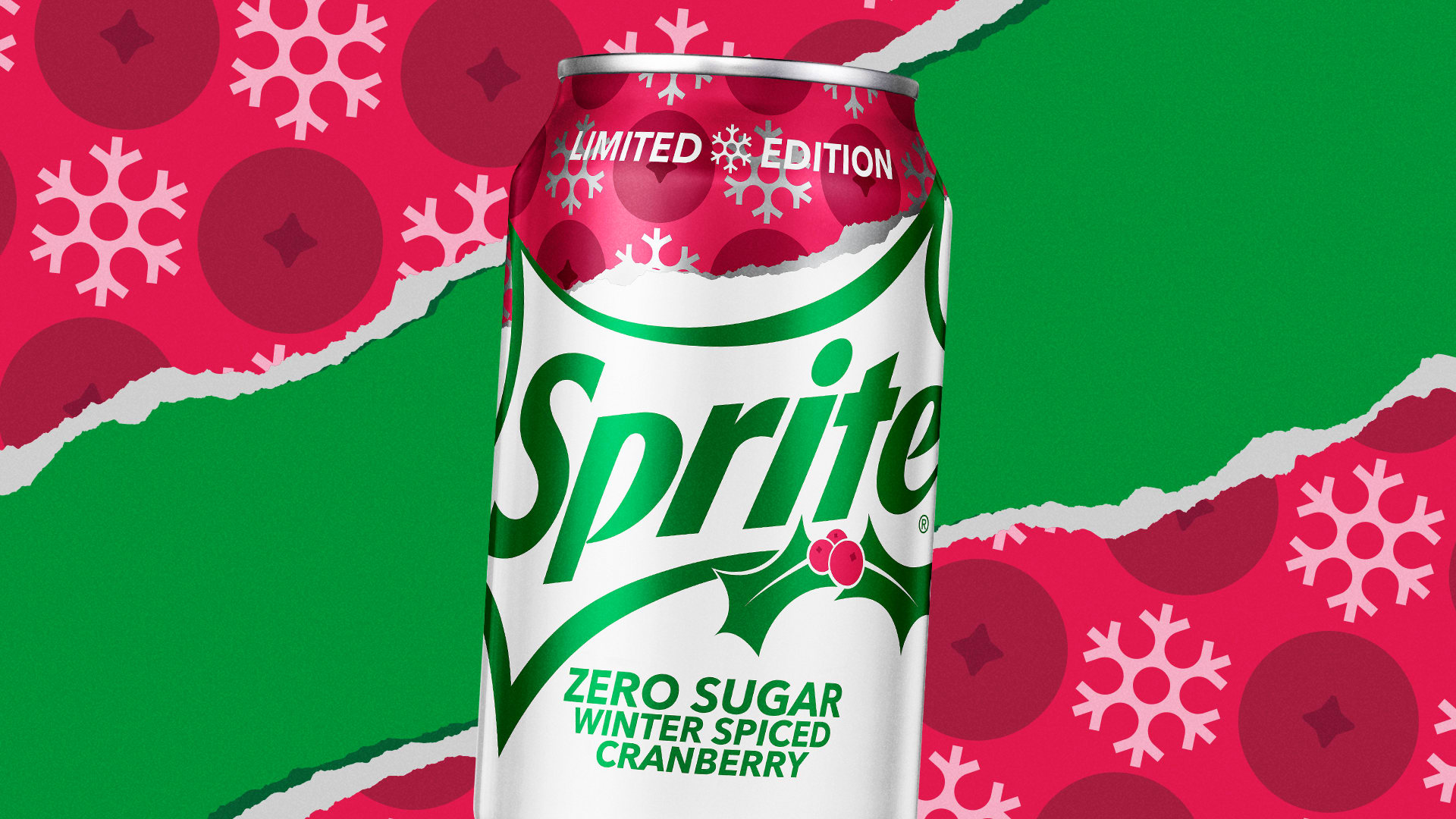 Shop Now: $15
Unwrap the spiciest Sprite of the year, now available with zero sugar. Sprite Winter Spiced Cranberry Zero Sugar infuses the crisp lemon-lime flavor of Sprite with a spice blend and tart Cranberry flavor, best served ice-cold. This one is limited-edition as well, so get it while you can.
Fresh As It Gets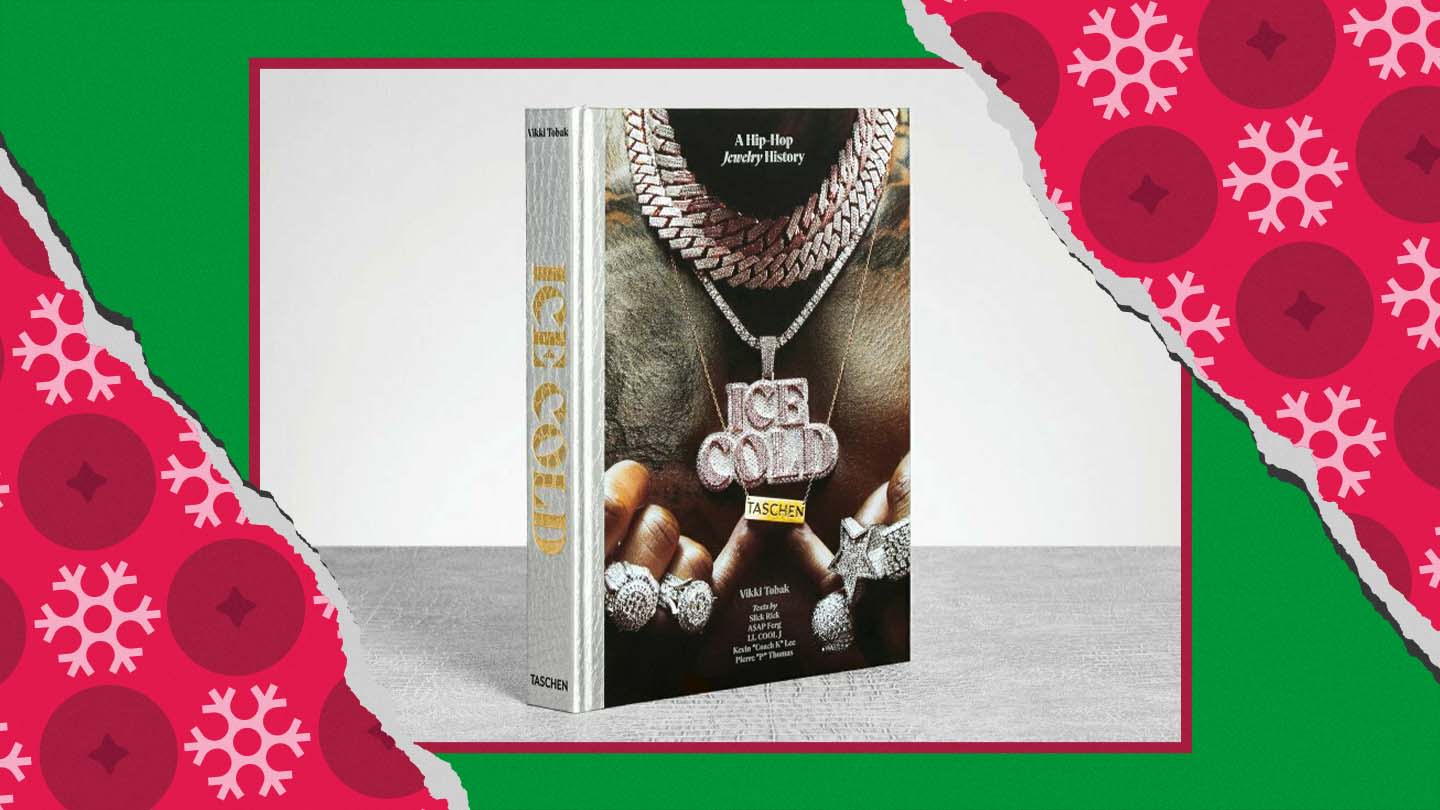 Shop Now: $100
There are a lot of ways that the culture has influenced the world around us, including our relationship with jewelry. This book looks back at 40 years of drip in hip hop, from donkey ropes to the flooded pieces of today. Collabs, notorious pendants, and iconic photos are all included, as well as interviews with celebrity jewelers and designers. Even your coldest friend will crack a smile after unwrapping some ice.
History For The Hive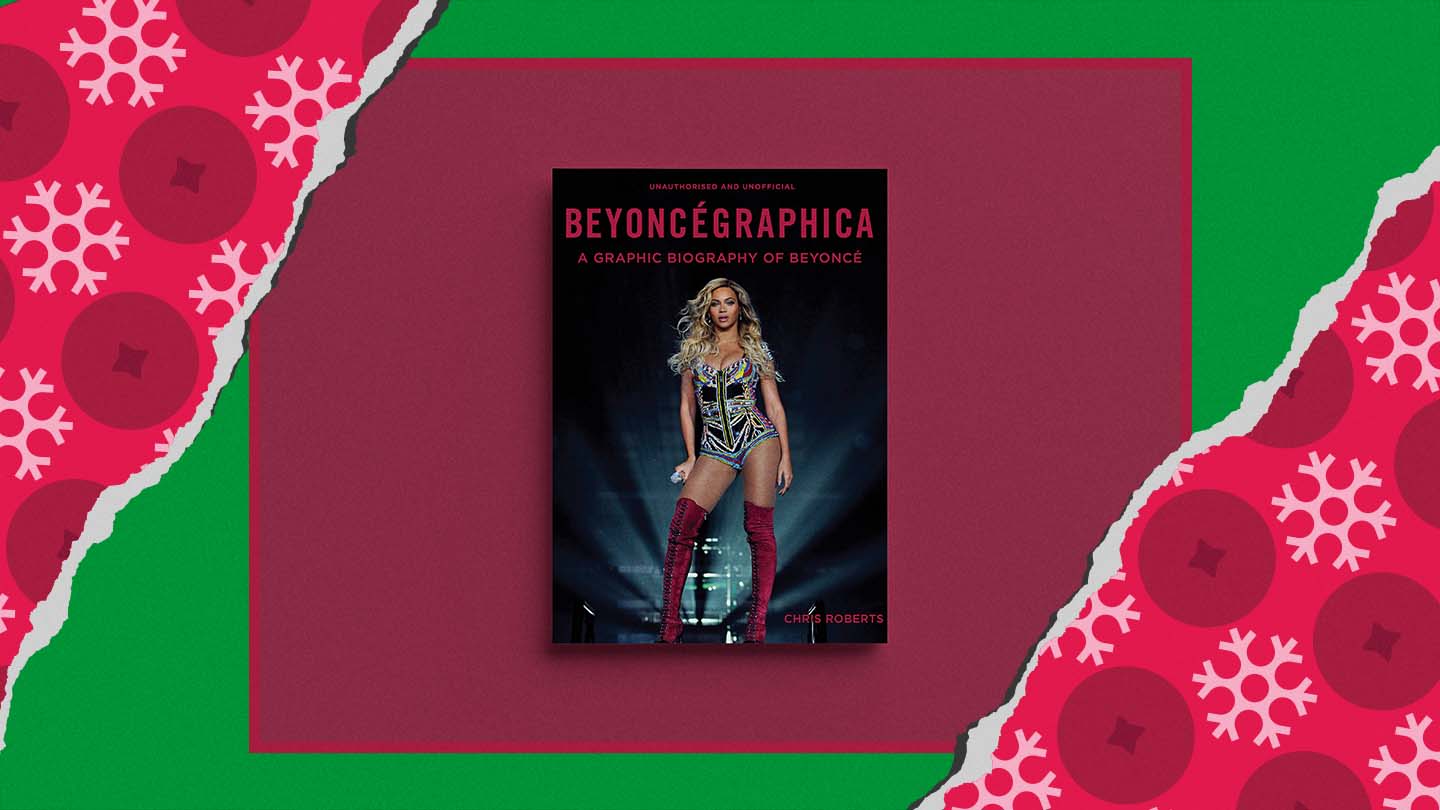 Shop Now: $20
You might forget, from time to time, how long the queen has been the queen, but she has been in the game for a quarter century. This book covers her history like never before, discussing her most-famous accolades but also tracking the small details, with charts showing irreverent facts like the number of babies born with the name Beyonce every year. Slay.