A man was reportedly slashed in the face outside of the Supreme store in New York this afternoon. It was originally reported that he was waiting in line, but according to ABC 7  the 21-year-old victim had just exited the store with his bags when he was confronted by someone wearing a ski mask. The suspect demanded the man give up his purchases, but when he refused he cut his face with a sharp object. The man who has not been identified was rushed to the hospital for his injuries around 2 p.m.
"He ran up on him and said, 'give me your stuff,' but he didn't want to give him his clothing," a witness told the news station. "So the guy slashed him and ran. He didn't even get to take the item that the guy got from the store...It was a big cut. It was as wide as your finger. It was open, bleeding a lot."
According to the report, police were already searching for a suspect after another victim was slashed with a box cutter on Wednesday night.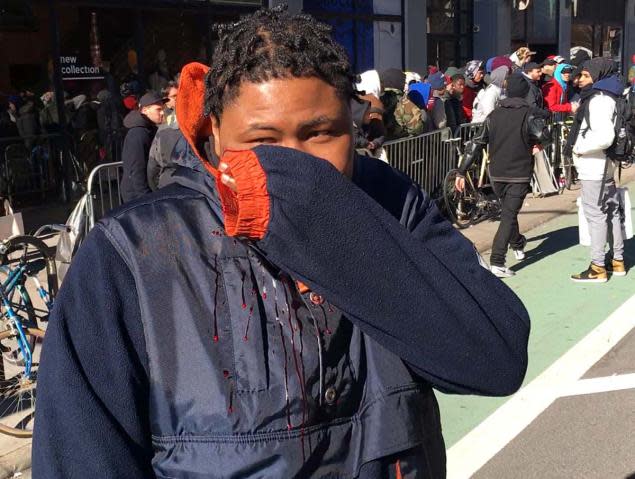 A video shared on Instagram shows police on the scene after the attack took place with plenty of people still in line hoping to shop the Spring/Summer 2016 collection that dropped this morning.