VFILES kicked off New York Fashion Week last night with a show that will be incredibly difficult to top. In addition to getting A-Trak to spin throughout the show and appearances by rappers Keith Ape and Migos, several exciting fashion designers also showed off their new looks for Spring/Summer 2016.
As always, VFILES selected up-and-coming designers to take part in the fashion show. Those chosen for this season's VFILES Made Fashion program include Kozaburo, Moses Gauntlett Cheng, Namilia, Feng Cheng Wen, and David Ferreira.
The online fashion community's in-house brand VFILES Sports Plus started the show off. However, not content with just having models take a couple turns down the runway, the brand enlisted Waffle Crew to put on a dance performance, complete with BMX bike tricks. The crew's performance highlights the clothing's performance aspects.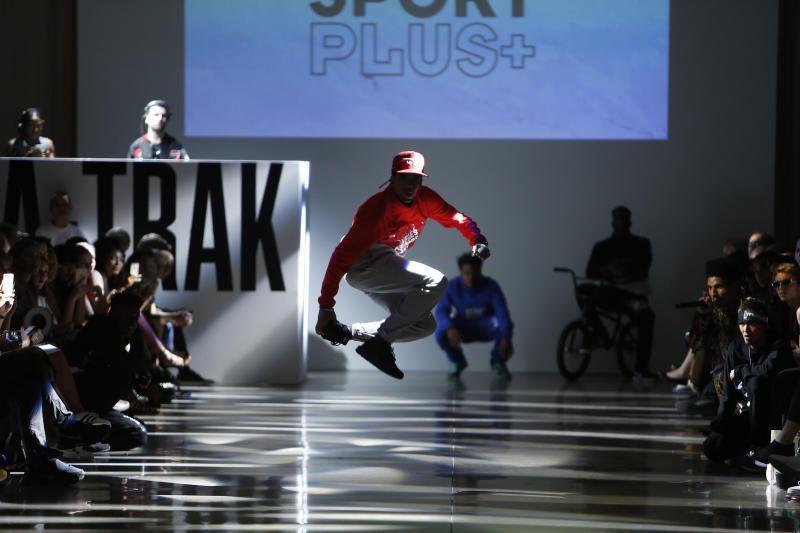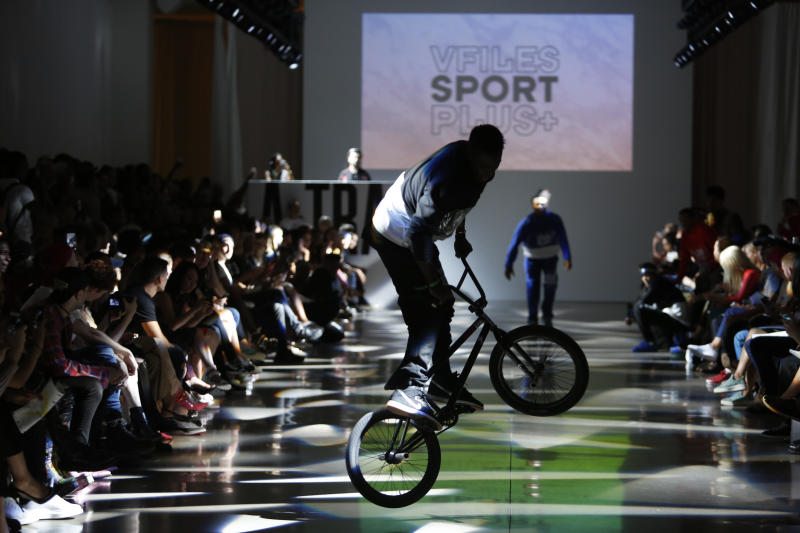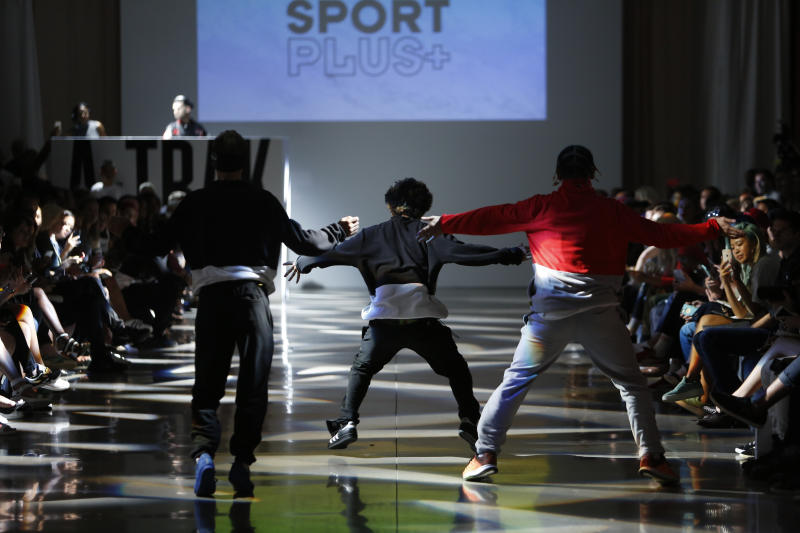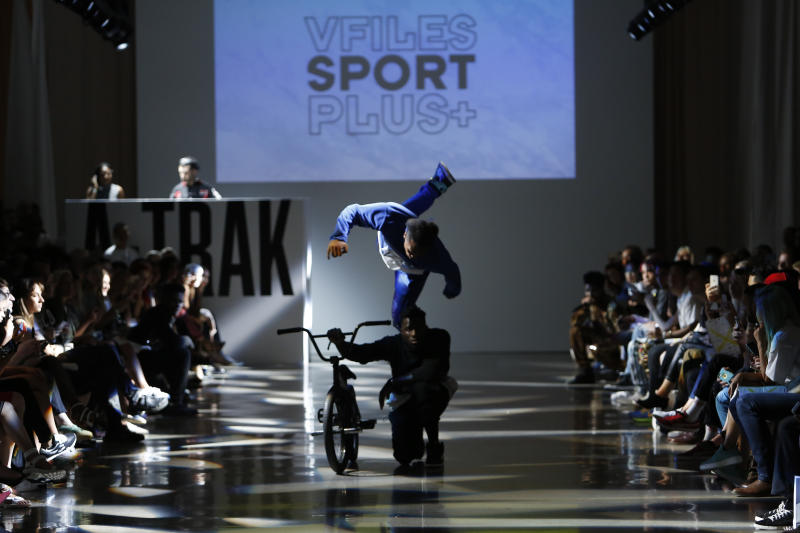 Next up was Kozaburo, which combines designer Kozaburo Akasaka's upbringing in '90s Tokyo with a punk and streetwear aesthetic. The result is tailored garments that have been beaten up and shredded and patchwork trousers.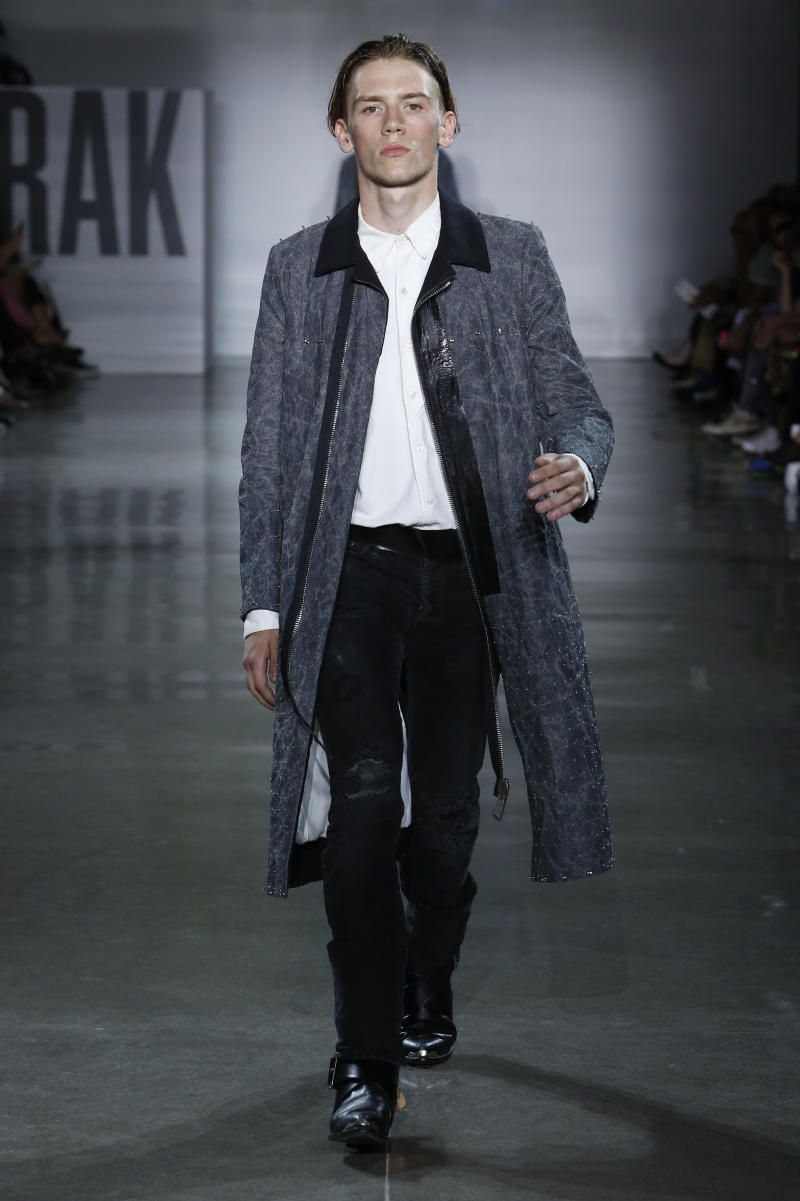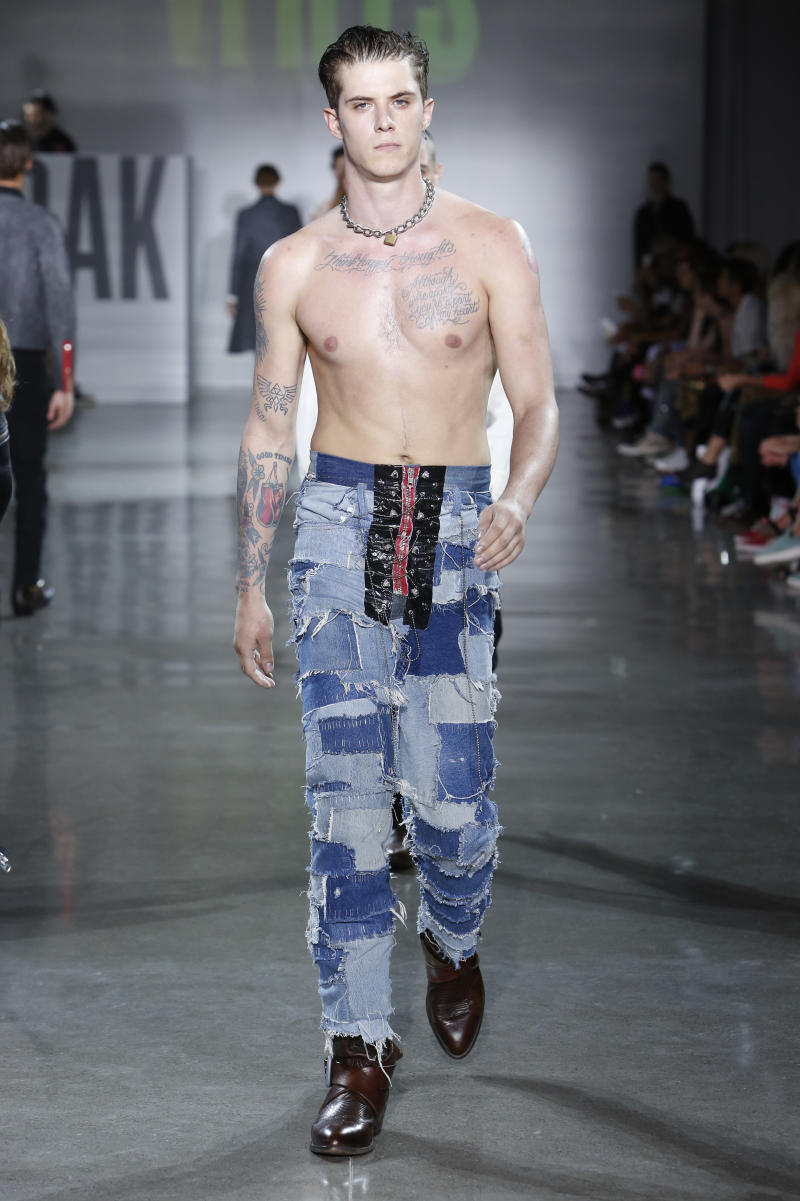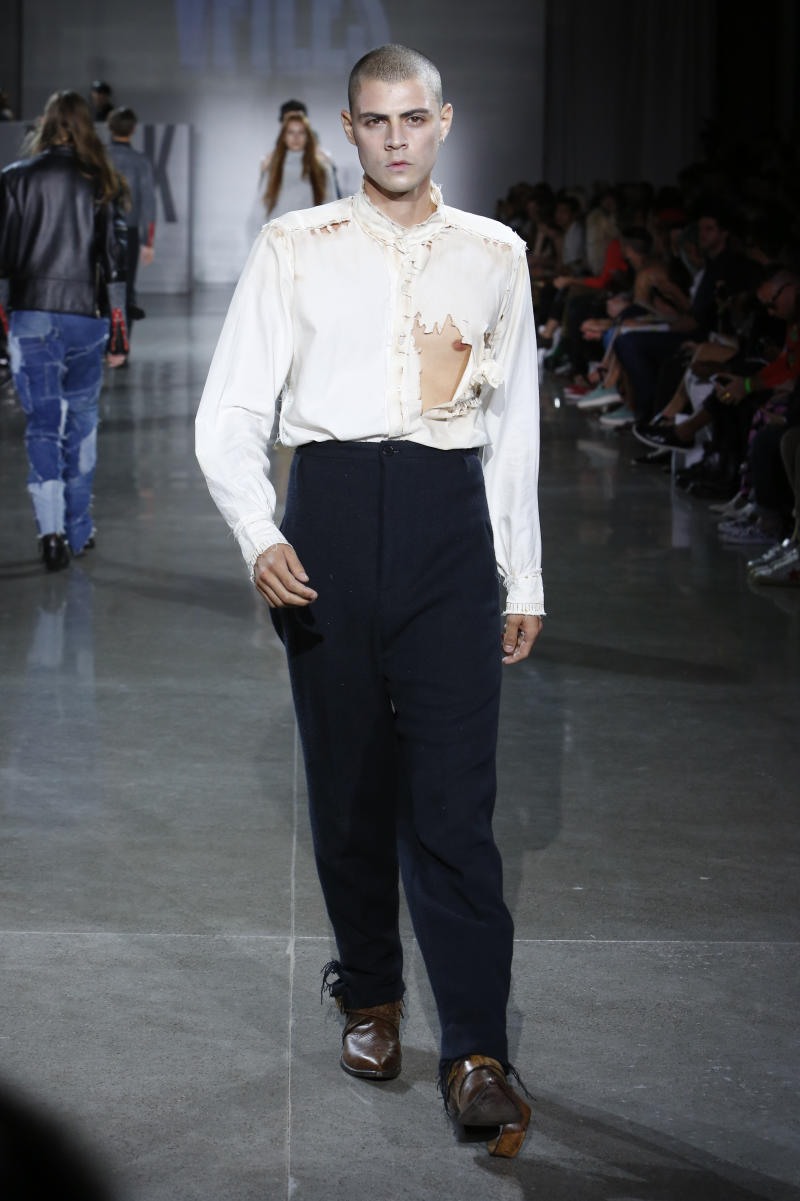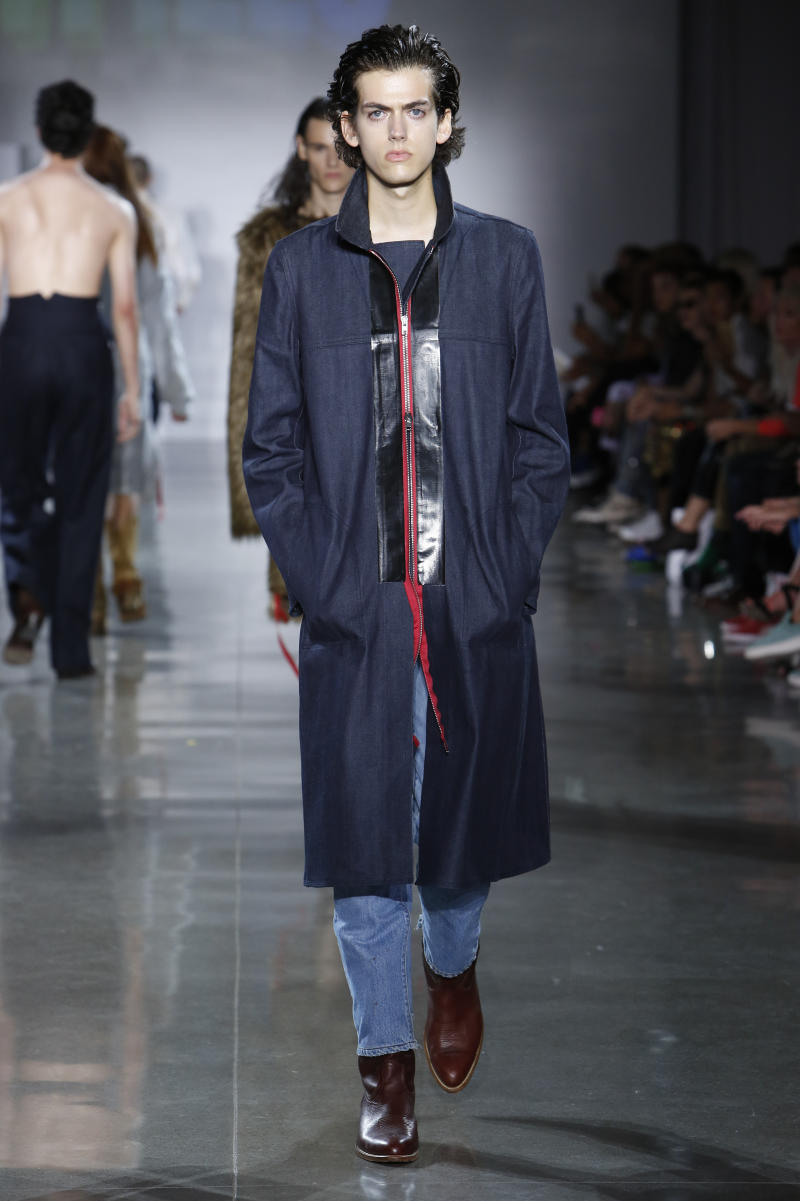 Moses Gauntlett Cheng is a three-person design team that creates clothes that defy the ordinary. The gender-bending designs include a blouse-sweater combination and an apron-overalls hybrid that would be difficult to wear but definitely make their point on the runway.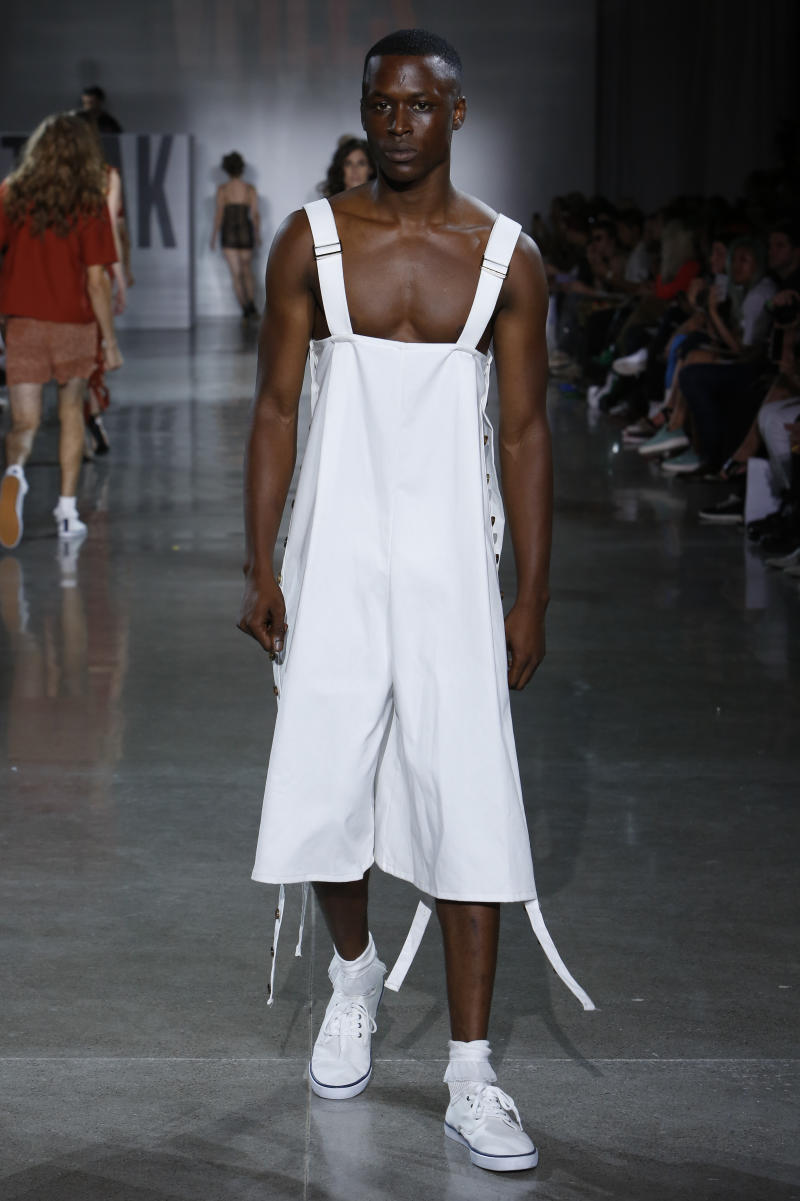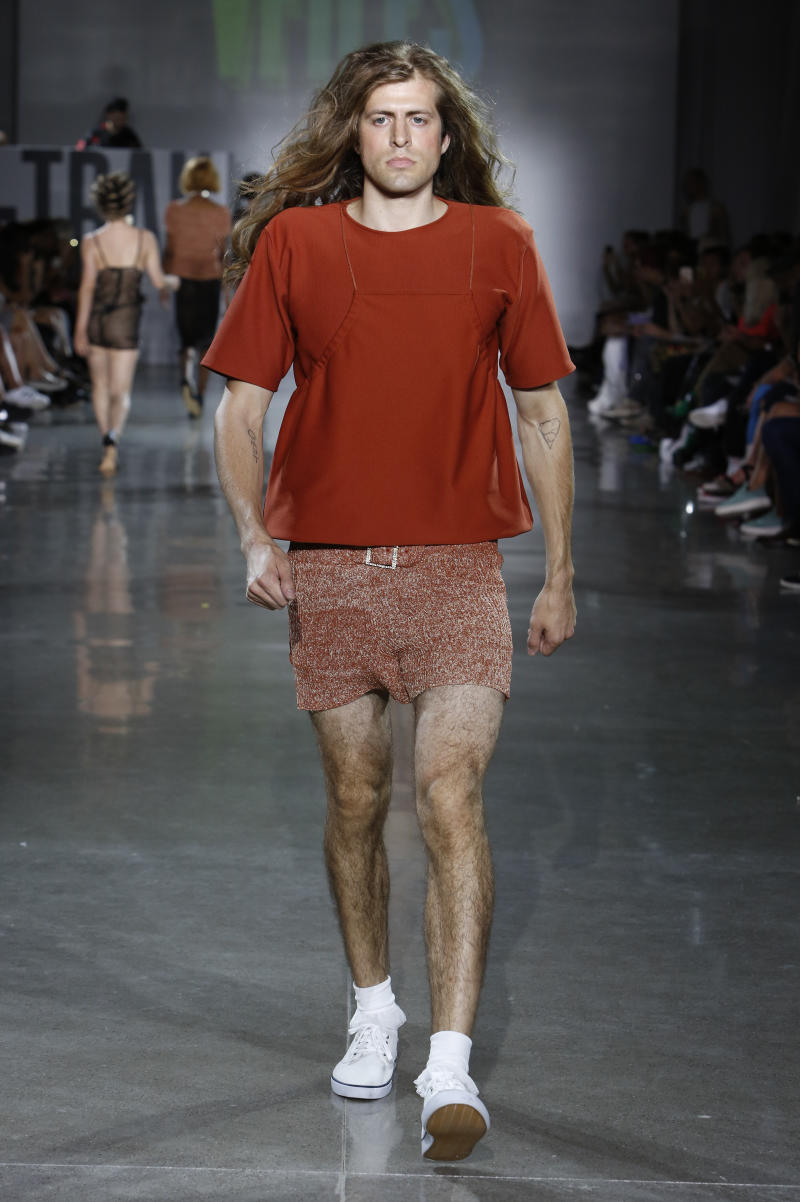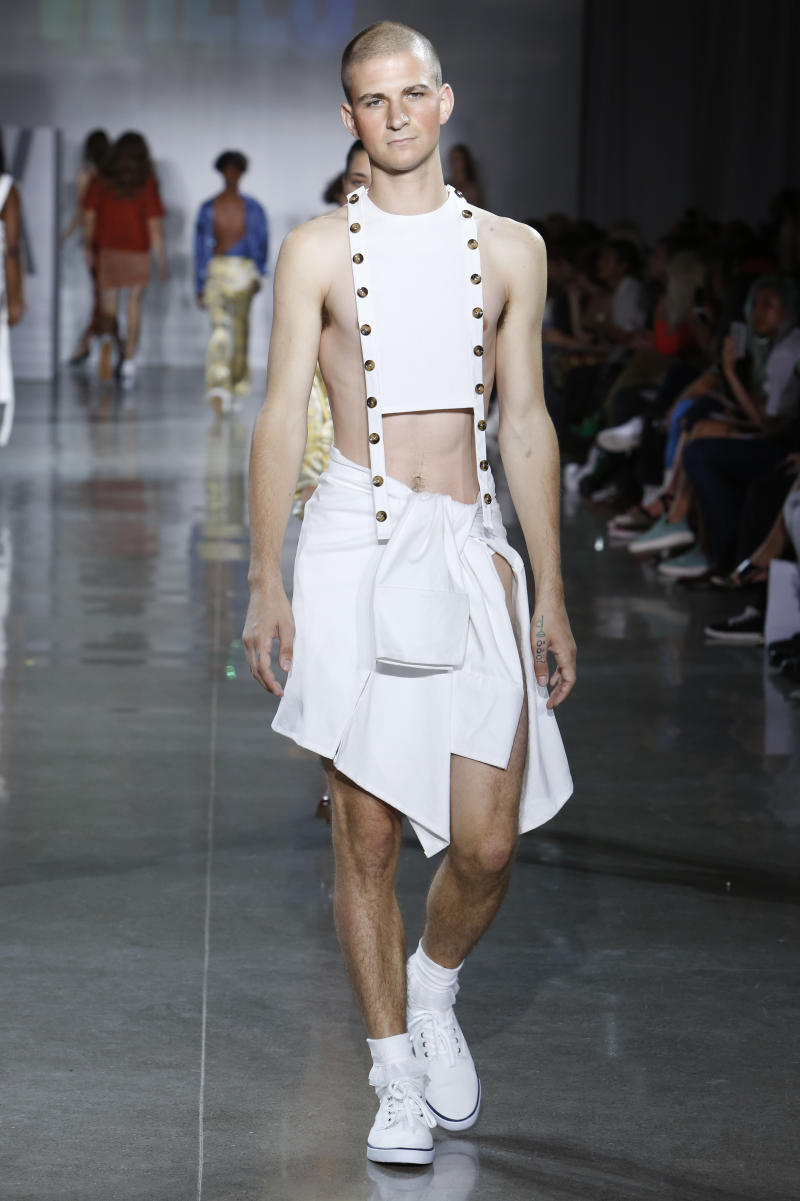 Feng Chen Wen's designs take '90sexaggerated and boxy fits to the next level with clothing that is meant to combine high comfort, performance, and concept. Famous model Shaun Ross also appeared in this presentation.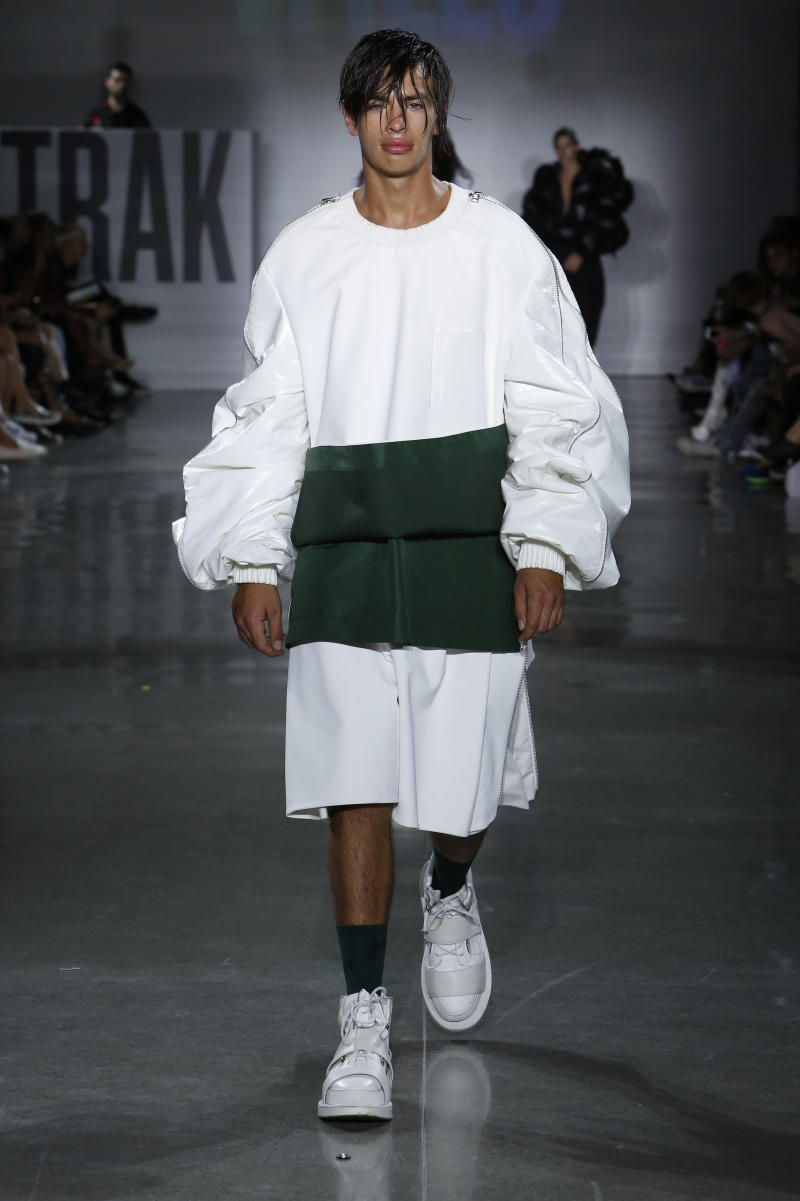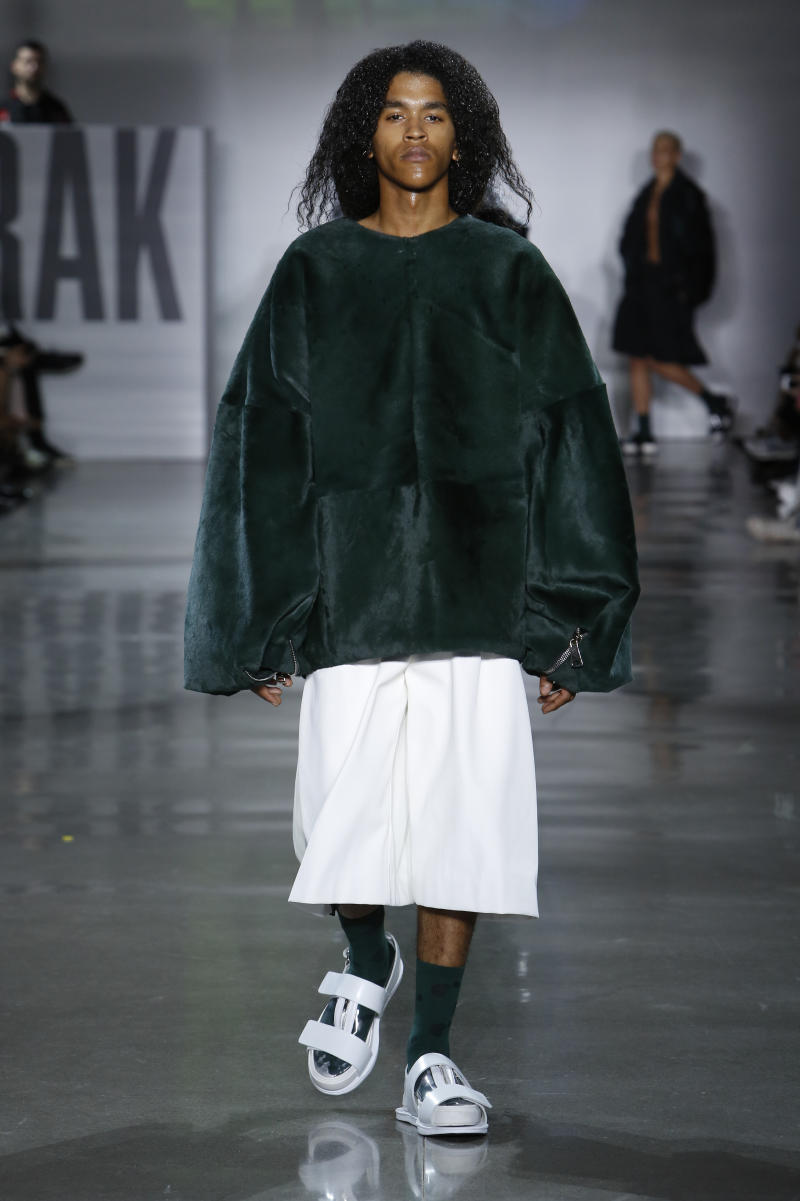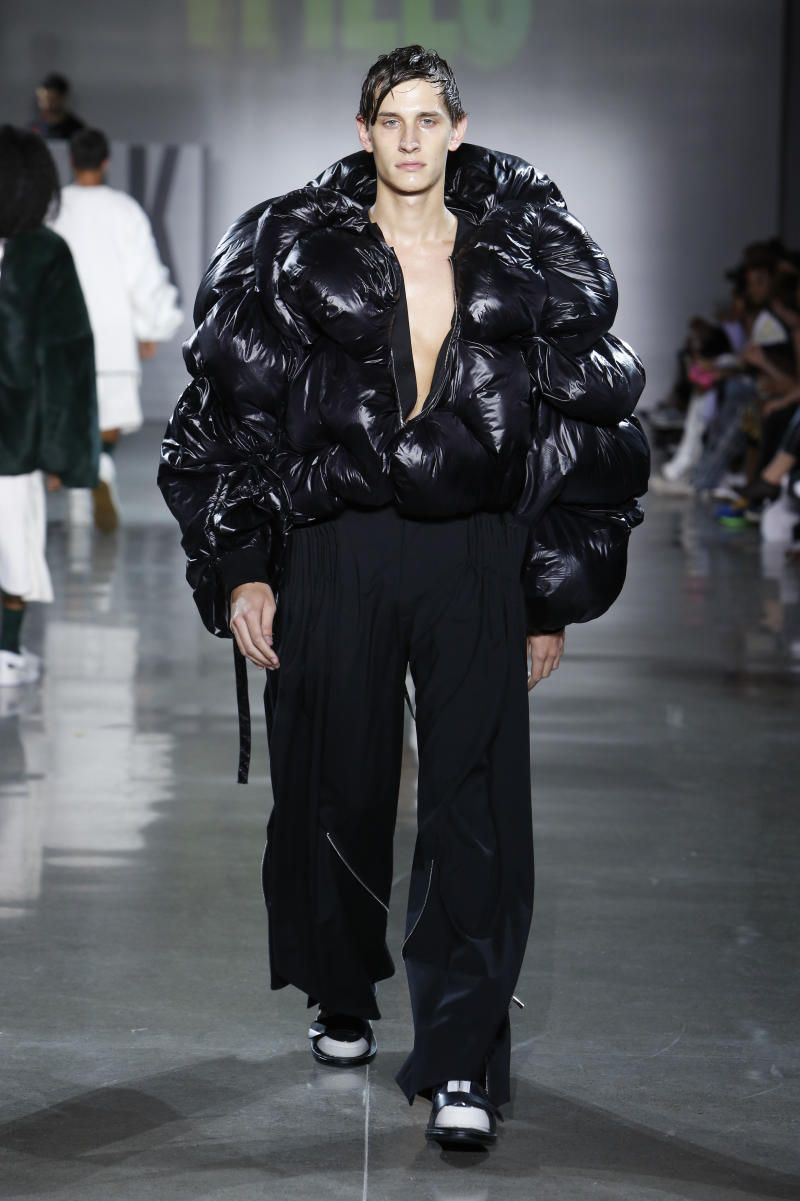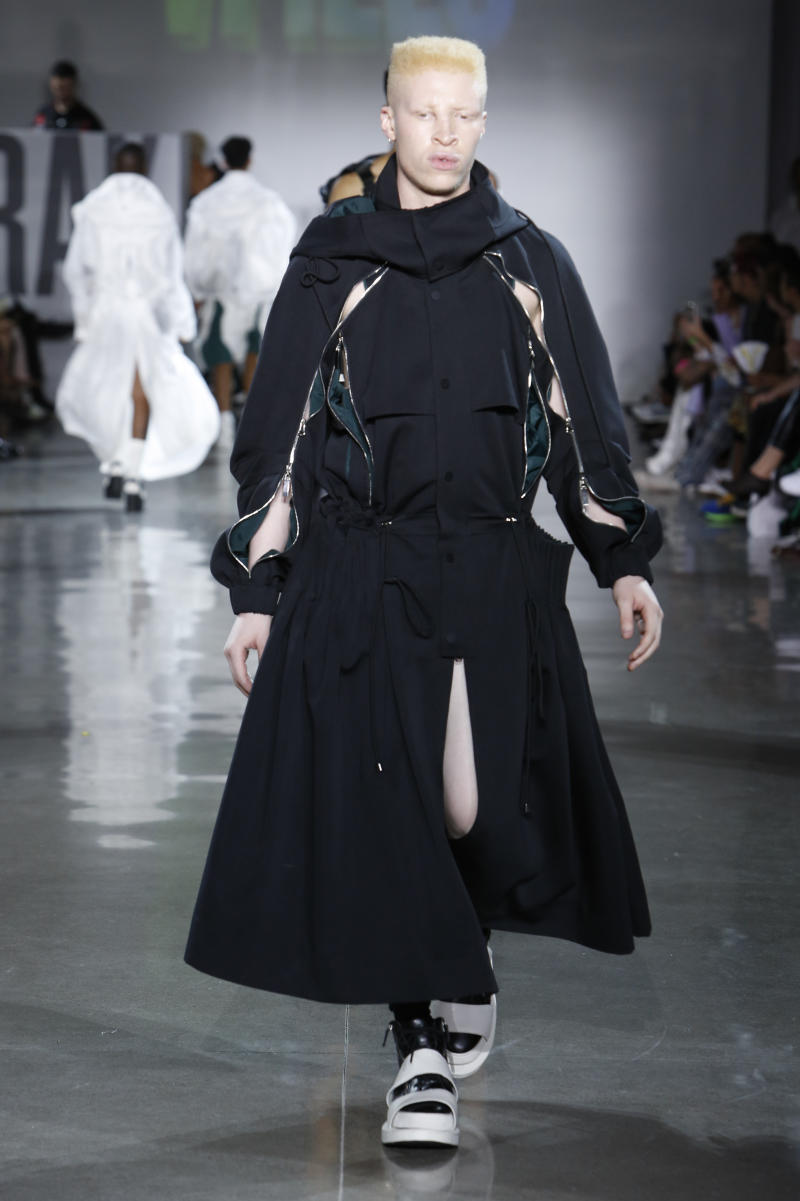 David Ferreira's show was made up almost entirely of vibrant canary-yellow womenswear looks, but they were broken up by a surprise appearance from Migos.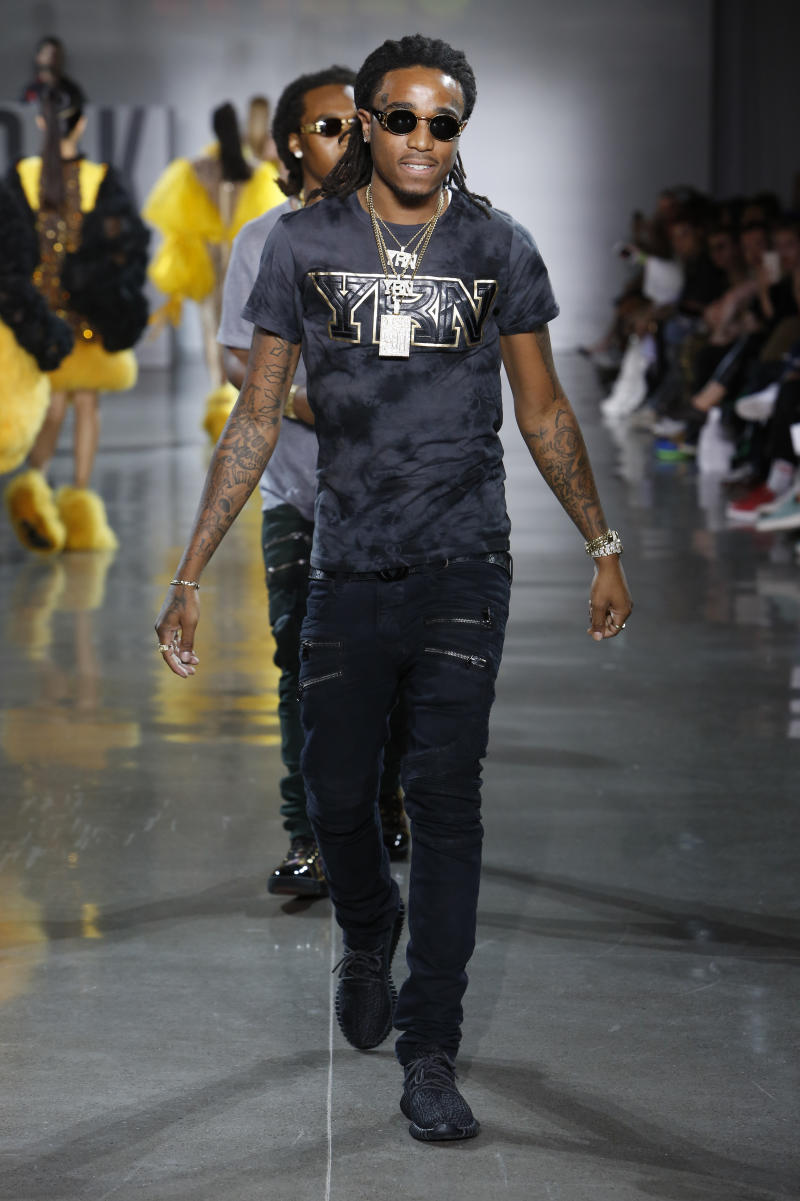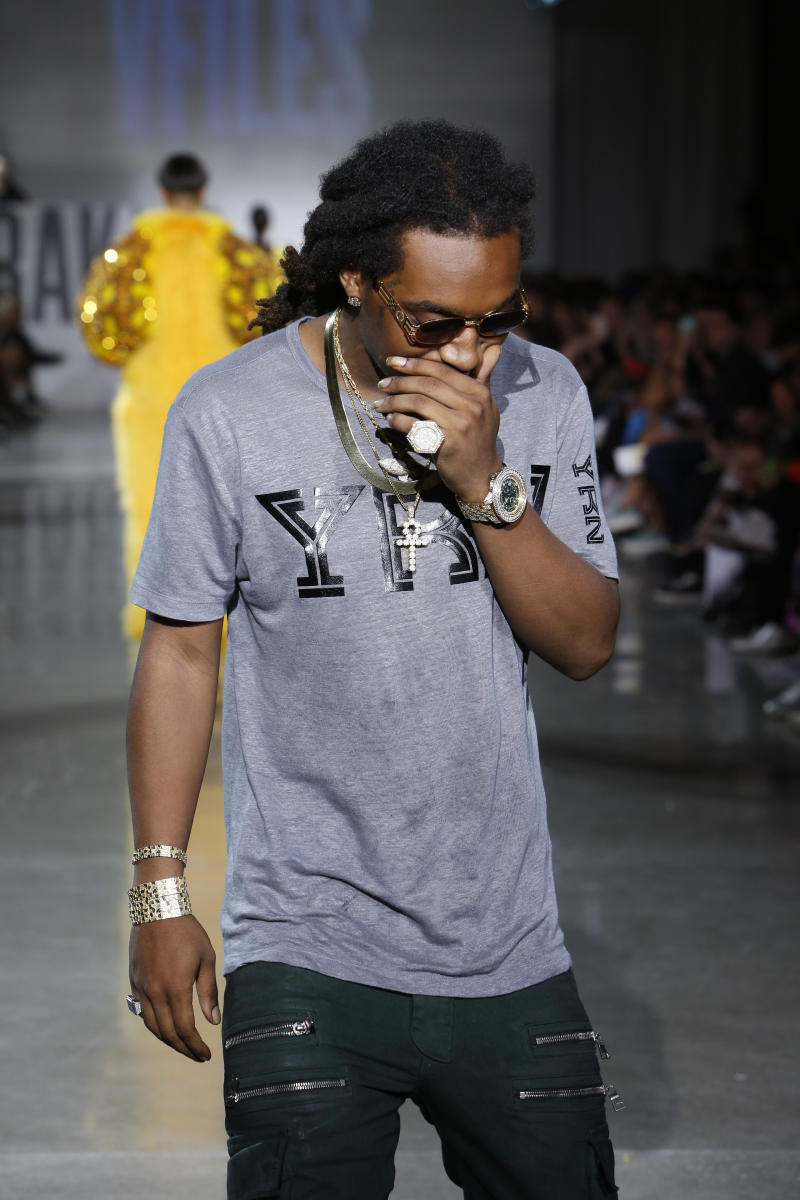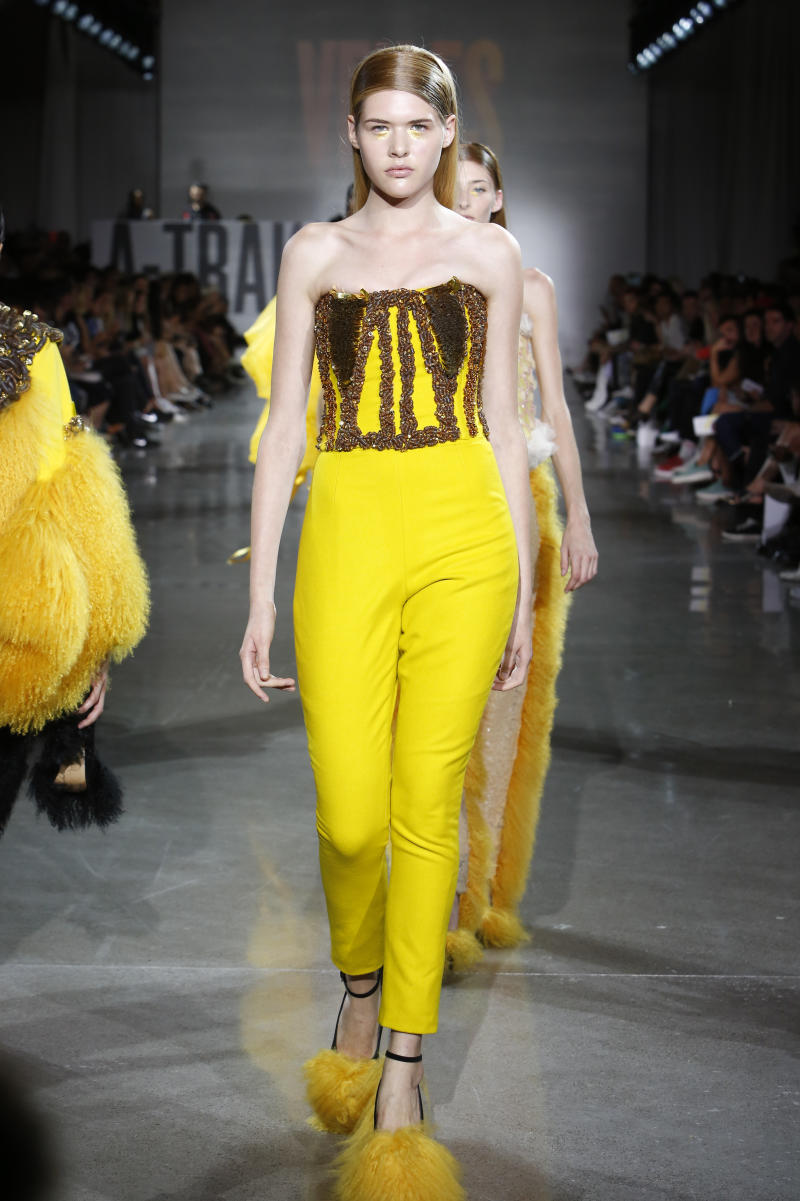 This bunch was selected by VFILES and a panel made up of Virgil Abloh; creative director for Calvin Klein Collection Italo Zucchelli; former Style.com editor-in-chief and current digital director for W Dirk Standen; stylist, most notably for Rihanna, Met Ottenberg; and Candy Pratts Price, a fashion brand consultant. 
VFILES also announced that is has collaborated with toy company Bratz for its very own doll named Vee Files. The doll is set to release on Black Friday.