Usually when graffiti writers gain access to abandoned buildings, it's to spray the walls with tags that promote themselves and their crew. SKI and 2ESAE of UR New York decided to go a different route with their latest project, infiltrating the Loew's Canal Theatre on the Lower East Side to install an homage to the building's history. 
"The project was just a random idea that came to life immediately after seeing yet another beautiful NYC landmark and architectural masterpiece being neglected and left for dead," said 2ESAE to ANIMAL New York. The 2,300-seat theatre opened in 1927 and was one of the largest in the city. It survived the Great Depression but closed it's doors in the 1950s. The property sold a few years later and was transformed into a store according to Curbed, but that closed in the late-2000s and the space was abandoned.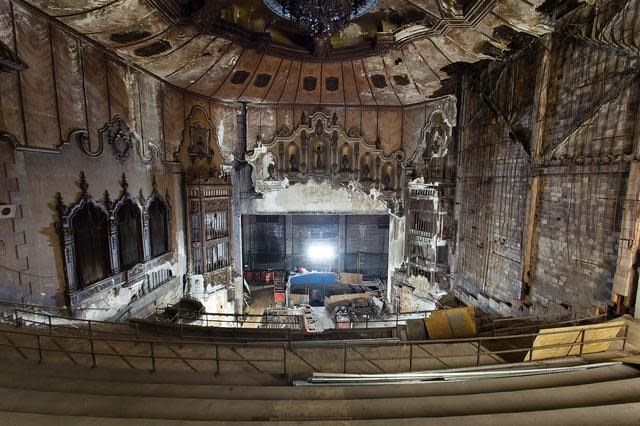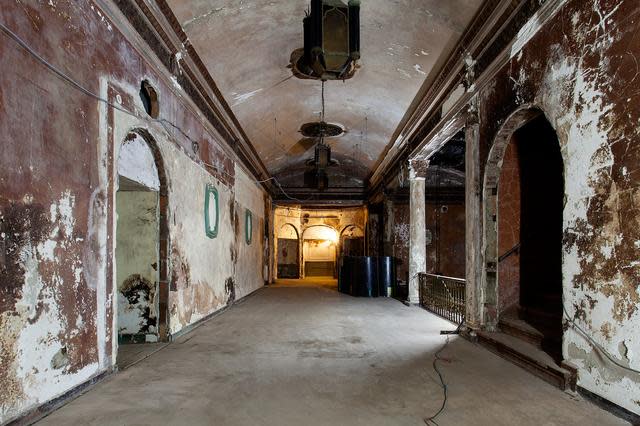 SKI and 2ESAE decided to create art that worked with the existing architecture of the theatre, and that referenced what the space used to represent. "It would be wonderful if it were converted back into a theatre or a community outreach or youth center which gives back to the community rather than lay dormant," they told ANIMAL. "Keep the arts alive. Save Old New York!"
[via ANIMAL]