Phil Jackson's bizarre press conference last Friday revealed two things: He for sure wants Carmelo Anthony off the roster, and he'd rather be coaching than posted up in the front office.
Jackson's insistence Anthony would be "better off somewhere else" and his continued meddling with coaching strategies left Knicks fans as confused as ever over the future of the maligned franchise. If Jackson's body could withstand the rigors of an 82-game schedule, he'd probably be on the bench where he could actually do some good, rather than sitting perched in the Madison Square Garden seats plotting the next roster move or scouting potential draft picks.
Jackson's legacy once seemed impeccable, winning 11 titles with the Bulls and Lakers, but his tenure as Knicks team president has been lackluster to put it kindly. Jackson was hired because of his coaching pedigree, which spoke for itself, but upon further reflection, his success seems pretty singular since unlike other legendary coaches his disciples have rarely enjoyed success on their own.
Looking more closely at Jackson's coaching legacy, can you call it much of a tree? Maybe a sad shrub?
Gregg Popovich, who will one day be in the Hall of Fame, has had several of his assistant coaches plundered by other teams, with the thinking that Popovich's coaching style and demeanor would naturally rub off on them. And while Jackson was known for his skill in dealing with others, it seems like his effect has not lingered on the league as some would say Popovich's has. Jackson cannot point to any successful head coaches that he helped back in his coaching days.
So looking more closely at Jackson's coaching legacy, can you call it much of a tree? Maybe a sad shrub? While known as the "Zen Master" for his cool, calm demeanor and his ability to reign in seemingly all types of players (Shaquille O'Neal, Kobe Bryant, Dennis Rodman, Sasha Vujacic), Jackson's legacy does not include producing other great head coaches. There are a few reasons to explain this big discrepancy. First, Phil had a trusted right-hand man for most of his career: Tex Winter. The father of the triangle offense, Winter was the one who converted Jackson to believe in the system. Winter was Jackson's assistant in both Chicago and Los Angeles, and obviously Jackson was not going to allow him to be hired away.
Second, teams did try to hire some of his coaches, such as Kurt Rambis, Jim Cleamons, and Frank Hamblen, all of whom have losing records as head coaches. Rambis is known for his abysmal days in Minnesota, going 32-132, and Cleamons and Hamblen didn't fare any better. Cleamons lasted only 16 games into his second season as the head coach of the Dallas Mavericks; his record was 28-70, and he has not been a head coach since then. Hamblen didn't last a full season back with the '91-'92 Milwaukee Bucks, going 23-42, and then he flopped once again in '04-05, going 10-29 with the Lakers. Clearly the assistants who helped Phil were not meant to run their own ball clubs.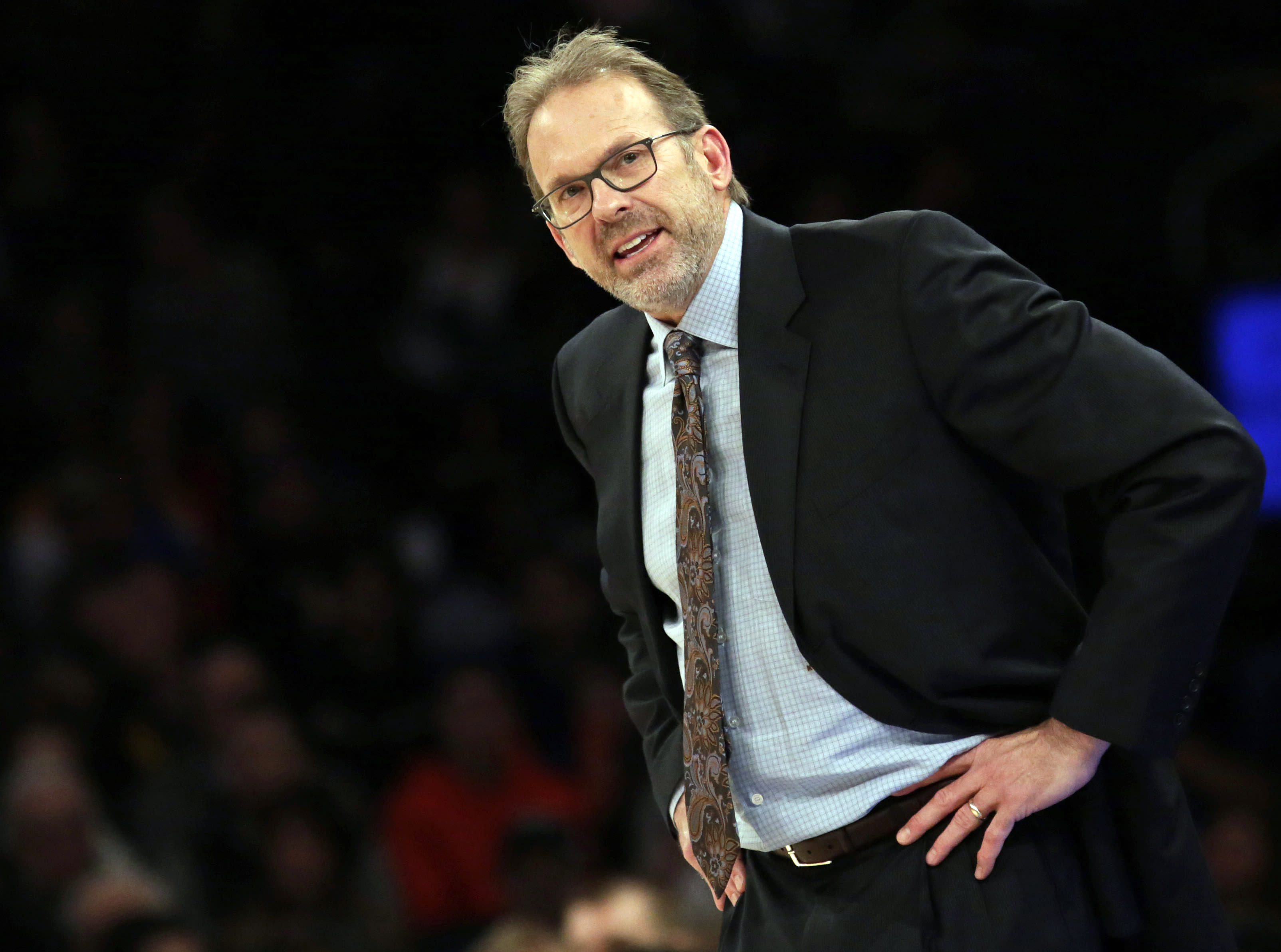 Third, because Jackson didn't have a huge staff (he brought the same coaches with him from Chicago to L.A.) there simply wasn't a large enough pool for other teams to pick from. Therefore, teams tried to hire his former players, which is the only area in which Phil's coaching tree somewhat shines. Earlier tries, with Brian Shaw and Bill Cartwright, did not pan out as teams hoped, with Shaw going 56-75 with the Denver Nuggets and Cartwright going 51-100 with the Chicago Bulls. Derek Fisher did not succeed even with Phil looming in the rafters, going 40-96 with the Knicks. Then there's Luke Walton, who most people are very high on, but has yet to prove himself really in the NBA. Finally, Steve Kerr has been wildly successful but isn't a 100% product of Jackson.
Cleamons, Hamblen, and Cartwright are rarely remembered in any Jackson conversation because, well, did you remember they were NBA coaches? And Rambis is only "memorable" because he still sits on an NBA bench (thanks to Phil), but he still can't be considered a real "branch" from the grand tree of Phil Jackson. Shaw wasn't a terrible coach; I simply believe he went to the wrong team, but the Phil Jackson magic doesn't seem to have rubbed off on him. And Kerr is great branch for any coach's tree, but it's more than fair to debate exactly where, or who, he branches off from. The jury is still out on Walton, so he doesn't add much to Phil's legacy.
Phil's coaching tree leaves a lot to be desired, and for Knicks fans, this isn't too shocking. It's clear that Jackson's welcome has already worn out in NYC. And it's probably worn out with other teams looking to bring in a coaching candidate who worships at the altar of Phil.