Read it and weep, Manchester United fans: Cristiano Ronaldo doesn't want to come back.
After picking up his fourth European Golden Boot award (a new record) for scoring 48 goals in La Liga last season, Ronaldo pledged his commitment to Real Madrid and said he can't ever imagine himself playing anywhere else.
Speaking to MARCA, Ronaldo squashed rumours of an Old Trafford reunion:
"My dream is to retire at Real Madrid. If you take care of yourself you can play until you are 40.

I want to keep going for another five or six years. I feel good and useful in Madrid and I want to win here."
Gareth Bale isn't the main man at Real Madrid yet.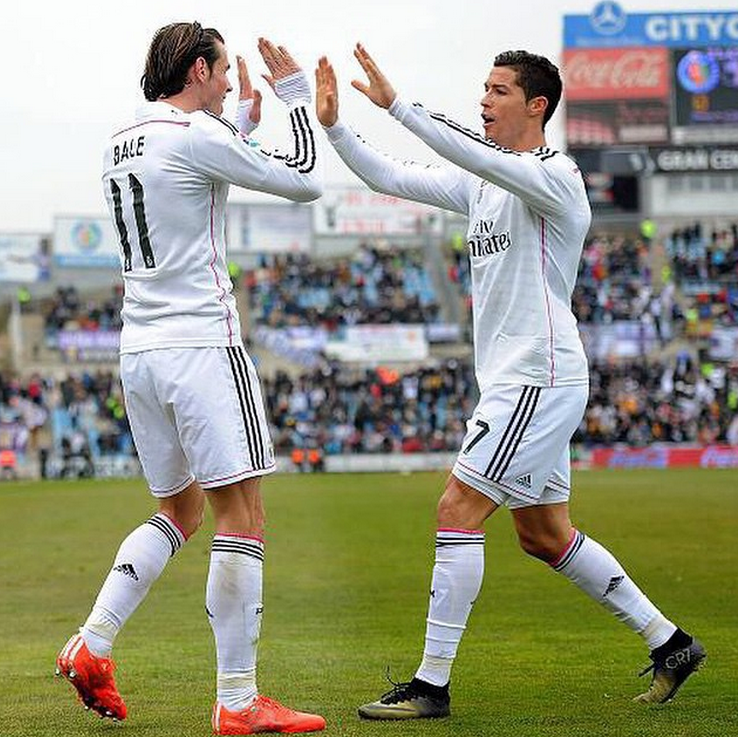 There's been speculation year-on-year that Manchester United could make a move to bring back their former hero and Ronaldo had done little to silence the rumours with his comments that 'anything can happen in football'.
It looks Gareth Bale's going to have to be really patient before he can ever be considered the Bernabeu's main man.
[via Sky Sports]