Britain First leaders Paul Golding and Jayda Fransen were arrested and questioned by police on Monday following allegations of a public order offence during one of their "Christian Patrols" through Bury Park, Luton in late January.
Police confirmed the 34-year-old man and 29-year-old woman from London were arrested in connection to a demonstration whilst the political group leafletted the area.
Following the arrests, Britain First posted a police bail sheet.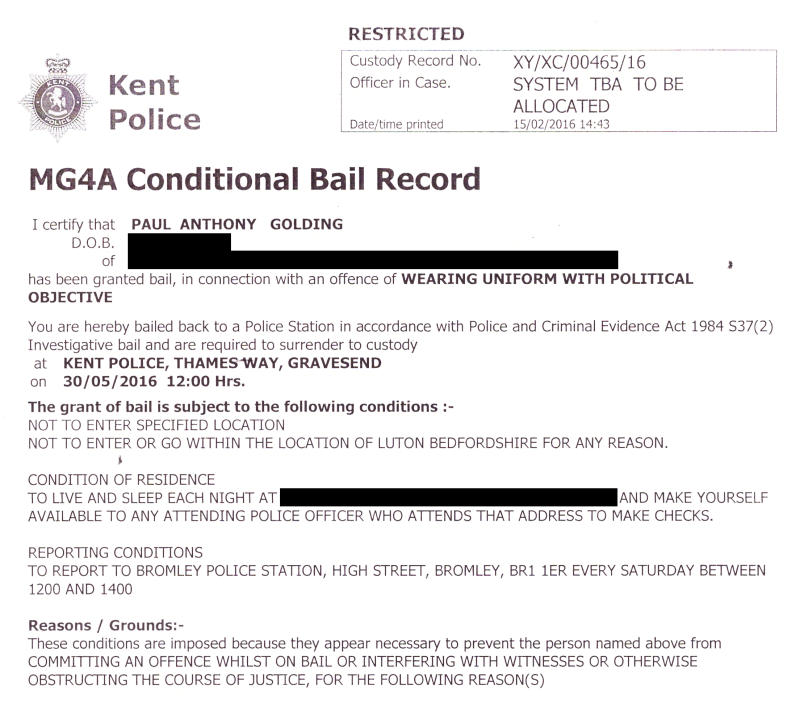 The terms of bail demand that they report to Bromley police station every Saturday and have to observe a restriction of entering Luton until after May 30.
In a statement Britain First has described the conditions as "outrageous" and that "we are going to apply immediately to the magistrates court to have this part of the conditions challenged".
[via Luton Today]