These Are the Women Creating Some of the NBA's Most Memorable Social Media Content
In a sports industry often designated a boys' club, women are shining as the social media content creators for many of the NBA's top teams.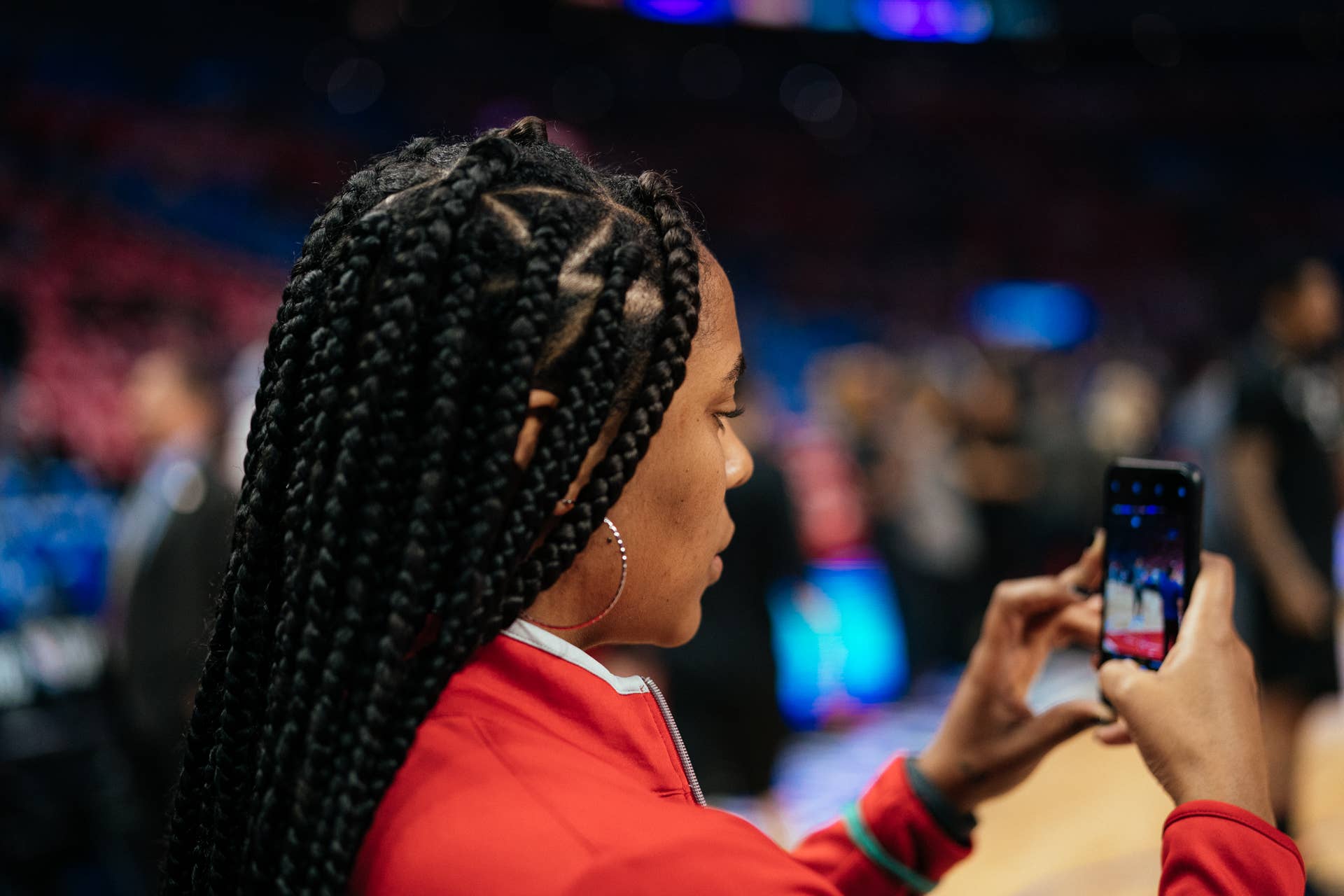 Publicist
Paula Hughes LA Clippers 2019 - Women in NBA Social Media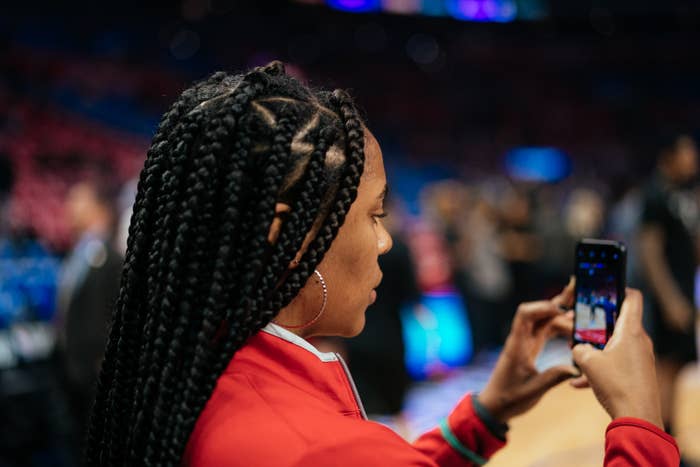 The winning formula for a fire tweet or impactful Instagram post is a pretty easy one for Amara Baptist.
"If I can help in any way to create a bond between our players and our fans that is bigger than basketball, I feel that I have done my job well," says the Portland Trail Blazers' digital content manager.
It's a job Baptist has excelled at, helping the Blazers earn a reputation as one of the most unique and innovative social media voices in the NBA. It's also a position that, across the league, is more often occupied by women than outsiders might expect.
If you don't know, now you know that in a sports industry often designated a boys' club, women are shining as the content creators for many NBA teams. They are frequently the ones conceptualizing and producing some of the most popular basketball moments you see on your timeline. They are the ones who shape their teams' voices on social media and help inform, entertain, and connect with the fan base in ways that seemed unimaginable a decade ago.
"I think you have to pick your battles and learn." - ANGIE TREASURE, SOCIAL MEDIA MANAGER, UTAH JAZZ
"A team's social media presence should capture the essence of its players — anything less causes a disconnect and seems manufactured," says Paula Hughes, social media producer for the L.A. Clippers.
Having previously worked for the NFL, Hughes appreciates how much more creative and experimental she can be now that she's tweeting and posting about basketball, since an NFL team's season is only 16 games compared to the NBA's 82, not to mention NFL teams' tendency to be more conservative in their messaging.  
"In the NBA, there are less players and more games," says Hughes. "This allows you to go beyond the surface and take a deeper dive into who the players truly are."
With only 15 players on each roster and games spread across six-plus months, documenting an NBA squad's journey on social media allows for peeks behind the scenes and intimate glimpses of the athletes' lives that are largely absent from other sports. Angie Treasure, social media manager for the Utah Jazz, says she loves being the conduit between the players and fans, telling the team's stories in 280 characters or less.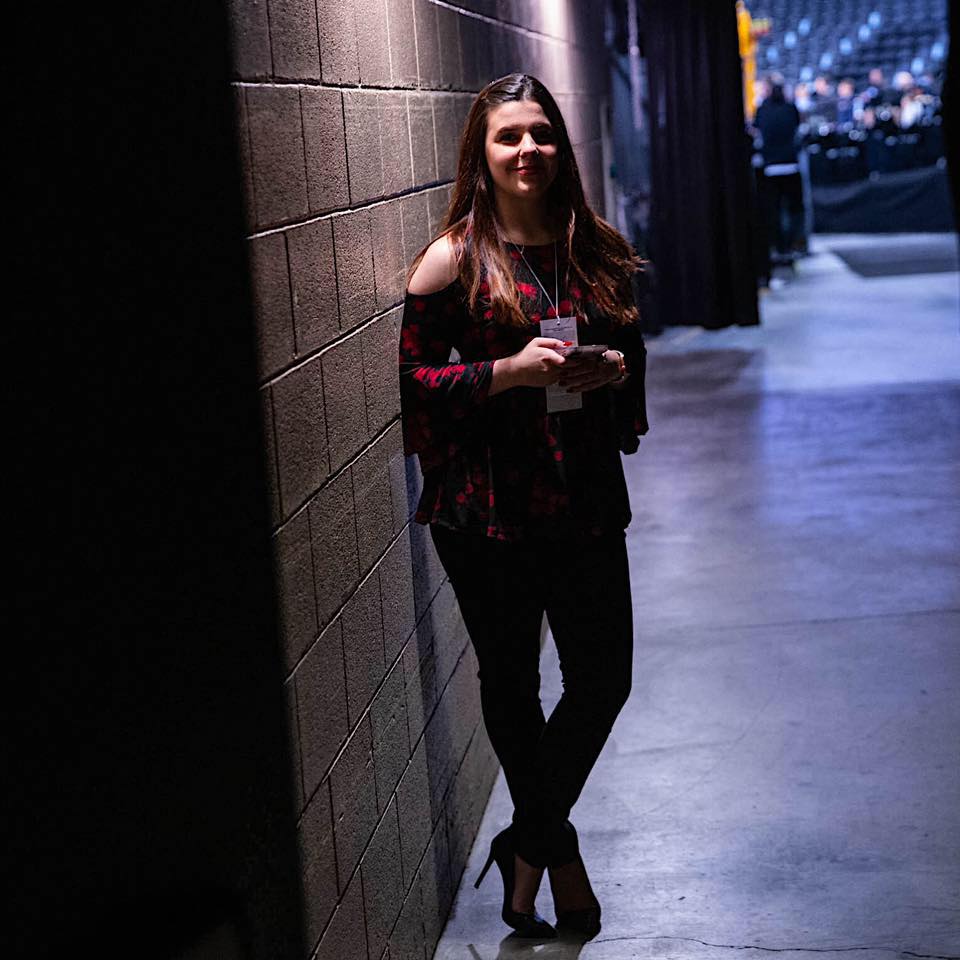 "We're the voices of an NBA franchise, just representing the players," says Treasure. "You're serving the fan base, you're representing the organization, and you're also hoping for the excellent work. You're putting your twist to it. I think we're very reliant on voice."

Being a woman in a male-dominated field doesn't bother Baptist, Treasure, or some of the other women helping run NBA social media accounts. However, Baptist often notices she is one of two women who travel consistently with the Blazers. She says she's been treated respectfully, as the NBA leads in gender and racial diversity among professional sports leagues.
In its 2018 report, the Institute for Diversity and Ethics in Sport, known as TIDES, gave the NBA high marks for its efforts to build a diverse workforce, both in terms of race and gender. That hasn't gone unnoticed by those in the arenas and practice facilities on a daily basis.
"I feel I have the respect of my peers and superiors, and always feel comfortable sharing ideas or thoughts," says Baptist. "The Blazers have made a concerted effort to implement DEI"—diversity, equity, and inclusion—"training into everything we do to make sure anything we are taking on or putting out speaks to people of all different backgrounds."
"There are the quiet—or not—comments about credibility and intentions that make you develop thick skin pretty fast as a woman." - KAREN RAMMING, SENIOR MANAGER, SOCIAL MEDIA, GOLDEN STATE WARRIORS
Still, when it comes to the sports industry as a whole, women may face extra hurdles. Men can falsely assume women don't know sports or understand the nuances of the game. In one instance, says Treasure, a man said he "didn't know if I got my job because I was talented or just a cute girl who came up through Twitter." 
Beyond such attacks, the reality of being one of a few women in any room is hard to ignore. For Treasure, this may also owe to her location: Salt Lake City, an area surrounded by a large conservative community. "It is not very common for women to work in sports" in Utah, she says.
Treasure's unique position means she is a role model for many, and she reaches out and helps other women whenever she can, offering career guidance and other tips. She also points out the challenges of learning the norms in an industry that doesn't always accommodate women.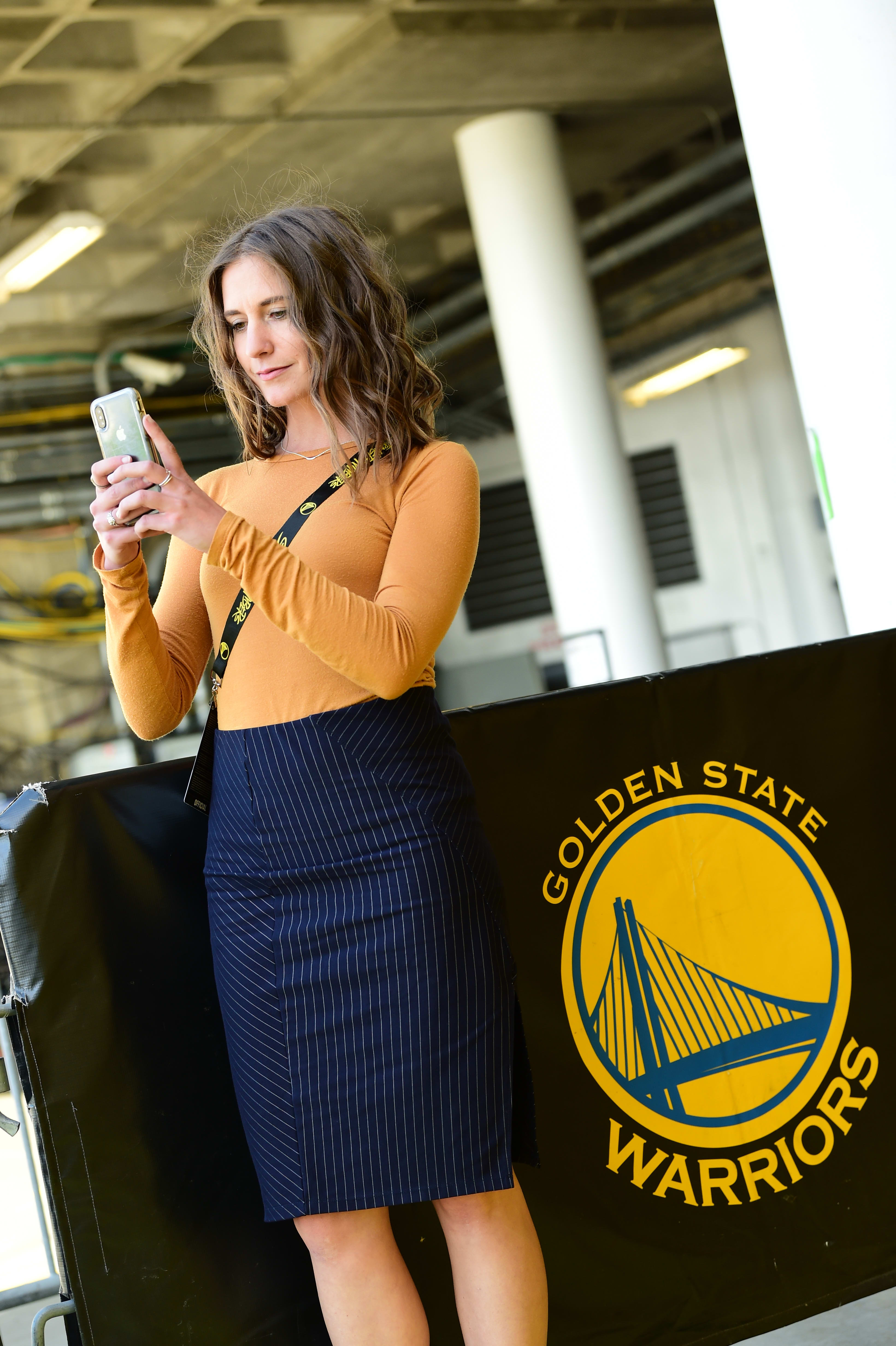 "I think I found myself reaching out to friends who have not worked at the Jazz or worked in sports before and saying, 'Hey, what should I put up with?'" says Treasure. "You learn to not always go with the flow, just because of how things have always run. I think you have to pick your battles and learn. When you're in a workspace, you have to fight for what you want and what you believe in. That has been my challenge as a career woman in sports."

While Hughes shares the same sentiment as the others about the small number of women surrounding NBA teams, she says there's something just as important that's missing.
"When I look around the front offices of the league, especially in 'smsports'"—social media sports—"there are a handful of people that look like me," she says. "Yet when you look at the players on the court, many of them share my same background and ethnicity."
Hughes, who has also worked for the Detroit Lions and L.A. Chargers, is encouraged by her bosses to inject her own voice into her posts.   
"Thankfully, I am in a place with awesome leadership and co-workers that encourage me to let all of my black girl magic sparkle as loudly and as proudly as possible," says Hughes.
After nearly five years working in the sports industry, Karen Ramming, who, as the Golden State Warriors' senior social media manager, is tasked with establishing and maintaining a brand voice and collaborating with other departments for the two-time defending NBA champions, acknowledges there has been a positive shift in the number of women and minorities hired across it.
"It's still an uphill battle getting a proper representation of both women and people of color in teams' front offices, but it's one this organization and the league seem to be fighting," she says.
Of course, negativity is a huge part of social media. A big part of Baptist's job is to monitor the engagement on the Blazers' social media accounts, and the comments section can be a troubling place.
"I have had the support of my superiors at the Blazers to try and fight off the trolls by responding on social and essentially embarrassing them in the comments," says Baptist. "For example, when we were promoting our Pride Night, the comments were awful and full of ignorance. I had the support of my bosses to call out those people, in a nice way, and make [it] known where the organization stands."
Every woman interviewed says she tries to ignore the narrow-minded comments and assumptions that litter social media. Despite the daily challenges and negativity that arise in the world of sports, and especially on the biggest digital platforms, all are thankful to be the online voices of their teams.
"There are the quiet—or not—comments about credibility and intentions that make you develop thick skin pretty fast as a woman," says Ramming. "Luckily, there's also an insanely supportive community full of people who are there to pick you up when you're starting to feel worn down."