"I'm Brandy's stylist. I'm opening up a store called Dash with my two sisters. I go to my clients' homes and I help them clean out their closets and we take whatever they don't want and I sell it for them on eBay," Kim Kardashian told E!back in 2006. Before she was a reality star landing Vogue covers, making big business deals and being Kanye West's muse, Kim was raiding the closets of celebrities like Paris Hilton, Brandy, Serena Williams and Cindy Crawford. Fashion was her focus, but fame was on the horizon.
It's hard to imagine a time when the world didn't know Kim Kardashian. Back then, she occasionally appeared in tabloids as the daughter of Robert Kardashian, the lawyer who famously helped defend friend O.J. Simpson, and BFF/assistant to socialite Paris Hilton. If you were a fan of Fox's truly revolutionary Paris Hilton/Nicole Richie reality show The Simple Life, you probably caught a glimpse of Kim on various episodes of the series during the '00s. But other than that, the public knew Kim as a stylist and Paris' BFF, and later, the first woman Nick Lachey went on a date with following his split with Jessica Simpson (Lachey claims that Kim supposedly alerted the media about it). She was far from a household name.
While many of the Kardashian family's media moves have been carefully calculated, the one that seemingly wasn't was the release of Kim Kardashian's sex tape with Ray J 10 years ago this month. In fact, if you think about it, what introduced Kim to the world was a sex crime. At 22 years old, Kim was living her life as a young adult exploring her sexuality with her then boyfriend, Ray J, an R&B singer and Brandy's little brother. In a private moment, the couple made a sex tape—something for their eyes only. Today, it's impossible to go anywhere without hearing about Kim or the Kardashian/Jenner clan. But while the tape was Kim's first taste of real fame, it's not what has sustained her in the public eye. It isn't representative of the business she's built. She worked hard to get people to see beyond the tape. And 10 years later, it's obvious she's succeeded.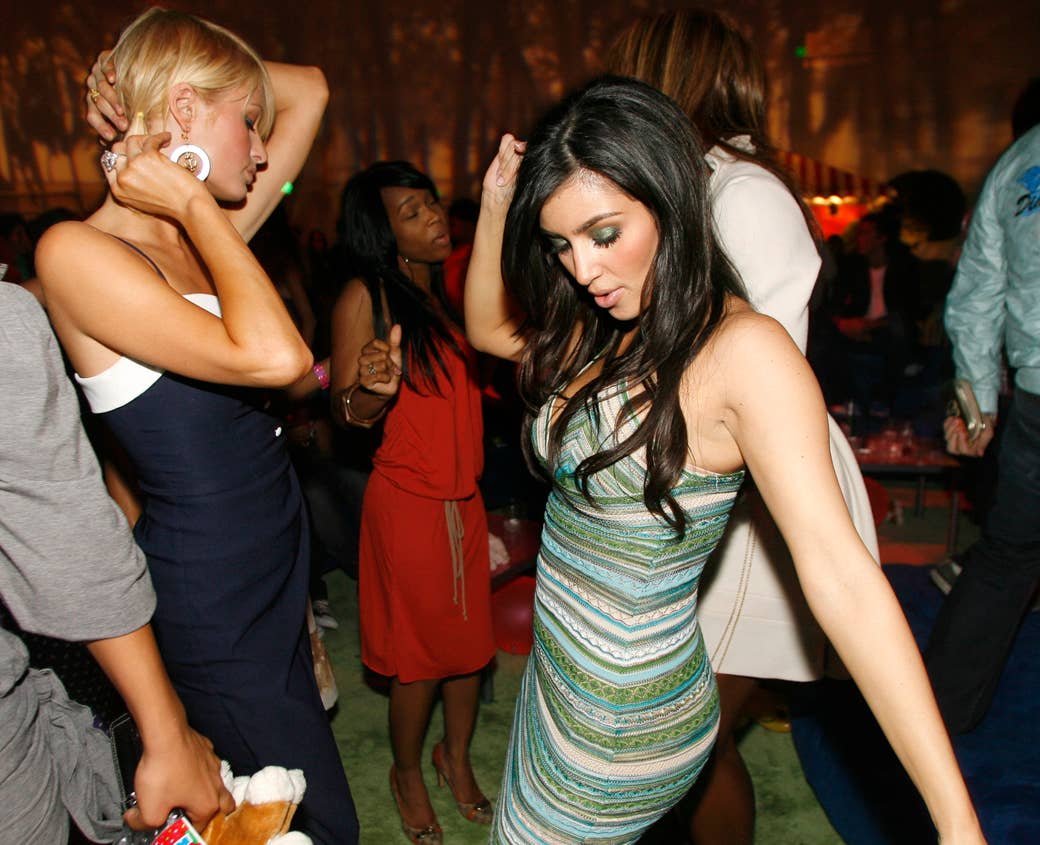 While Kim's growing fame remained tentative and tethered to following Paris Hilton around, in February 2007 that all changed when her intimate encounter with Ray J leaked to the public via TMZ. Rumors swirled that the tape's release was a calculated move by both Ray J and Kim. People asserted it was an inside act: A "tell-all" book called the Kardashian Dynasty by Ian Halperin claimed Kim's sex tape was "a complete set up to become famous." Many speculated Kim released it herself, or that it was her momager, Kris Jenner, who arranged it, implying that Kim wanted to follow in Hilton's footsteps. Ray J even alluded to Jenner's collusion in the Daily Mail earlier this year, saying she was "'a real, true hustler." Jenner addressed the rumors on Joan Rivers' internet talk show In Bed with Joan, saying, "I literally fell apart. I had to go into a room and cry...I don't think anything can prepare you for something like that when it comes to your daughter." (Later on Keeping Up With The Kardashians, we'd find out that Kris and her then husband Bruce, now known as Caitlyn, had actually made a tape too.) 
In general, the idea that the Kardashian family has plotted the invasions of their own privacy is something that's plagued them throughout their entire time in the spotlight. When Kim was the victim of a horrifying robbery in Paris in October 2016, the media didn't hesitate to claim that it was a front—some even went as far as to say she used the robbery as a cover for getting plastic surgery. Unfortunately, this is Kim's world.
Back to the tape though. 2007 was a crazy time in the celebrity gossip world. For gossip blogger, Perez Hilton, it was his "golden year." That's when all of the girls went wild: Britney Spears shaved her head; Lindsay Lohan, Nicole Richie and Paris Hilton all got arrested. A ton of other celebrities went to rehab. "A lot of [the craziness] had to do with the introduction to the world of my website and a few others like mine that hadn't existed before, like TMZ," says Hilton. Prior to 2007, celebrity magazines weren't yet using their websites to break celebrity news—blogs like Hilton's eponymous website were leading the charge, and posting the smallest items in an instant. "All of the girls were reacting to the fact that anything they did was going to be talked about the next day," says Hilton. "It was almost like a drug for them. They were just being wilder and crazier, purposefully." 
In 2007, Paris was Kim: She was everywhere, and being written about by everyone. No one really knew why; she was famous for being famous. Like Kim, Paris had her own sex tape scandal back in 2004 when The Simple Life first debuted. And like Kim, Paris hadn't given her consent for its release. The similarities are there, and Paris' fame definitely elevated Kim's. "The sex tape didn't make Kim Kardashian a star: Paris Hilton made Kim Kardashian a star," Perez says. "Paris Hilton made Kim her BFF for a year or more. By association, she created Kim Kardashian."
Thanks to her friendship with Hilton, Kim was already getting noticed, but the tape gave her a new level of notoriety, even if wasn't in the way she wanted. The tape, however, did give the family a launchpad: a place to create their brand. BuzzFeed writer Sylvia Obell, who has written extensively about the Kardashians and penned a piece on how Blac Chyna beat the family at their own game says, "I think the easy answer is to say [the tape] helped: clearly it's what catapulted her into the spotlight faster than the stylist route she was taking. It gave them a reason why the family needed to rebrand. I think when they had the show, they had an opportunity to show who they were. It made me think they didn't want the sex tape to be their brand."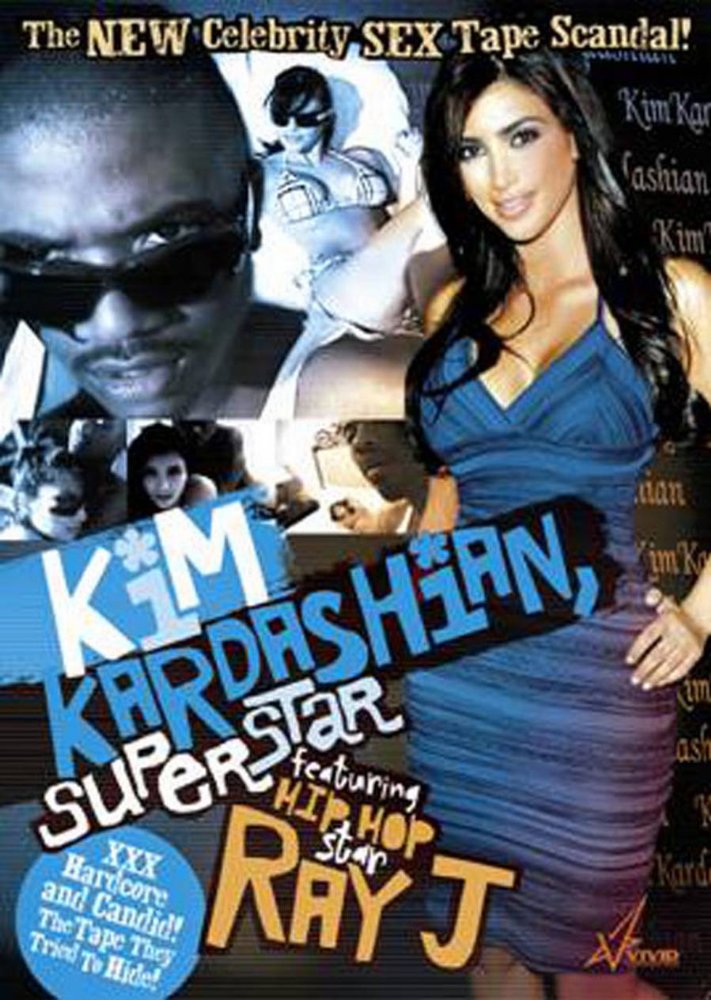 To Obell's point, soon after the tape went public, Kim made a statement saying she hadn't given consent for its distribution; she said she just wanted it to go away. But to quote the great prophet Beyoncé, Kim turned lemons into lemonade.
The sex tape was given by a third party to Vivid Entertainment, an adult film distribution company. Kim initially filed a lawsuit against the company (and planned to sue Ray J as well), but a few months later she enlisted the help of Girls Gone Wild creator Joe Francis to help her acquire $4.5 million for the tape's distribution instead. Francis is actually a key part of the sex tape narrative: he had previously dated Hilton in 2003 and later went on to briefly date Kim's sister Kourtney. 
Plus, you can give Francis credit for introducing Kourtney to on and off love/baby daddy/Patrick Bateman impersonator Scott Disick in 2006 too. Despite Francis' history of child abuse, prostitution, tax evasion and bribery, Kim still remains friends with him—she was even spotted at his Mexico home last year. For Kim, it seems that Francis' help with her tape has never been forgotten.
Instead of letting the tape diminish her character and career, Kim triumphed. She realized that the tape wasn't going anywhere. To this day, the Kardashian sex tape is Vivid's "best-selling movie of all time" according to Vivid Entertainment founder Steven Hirsch. "There were many legal hurdles that we dealt with, but we ultimately made a deal with both Kim and Ray J," he explained. According to TMZ, Kim made $150K while Ray J made $270K, and Vivid was making $1185 per month in sales for the tape formally known as Kim Kardashian: Superstar. The sex tape settlement ultimately gave Kardashian a foundation to pursue her own career moves. 
In 2007, Kim addressed the tape for the first time on The Tyra Banks Show. She insisted that she didn't want it out there. "I'm only going to talk about it once," she said. "I feel, you know, I obviously made it, I need to take responsibility for what I've done. But I have little sisters and my grandparents and my parents who I had to explain myself to, and hopefully try and teach them what not to do. So, you know, I have to be an example for them…It's really humiliating to explain that to your little sisters who aren't even in high school yet." Again in 2012, Kim spoke about the privacy violation and her rise to fame with OWN: "I'm not naïve to that fact that that's pretty much how I was introduced to the world. It was a negative way, so I felt like I really had to work 10 times harder to get people to see the real me." Kim tried to put to rest any speculation that she or her family plotted to purposely release the tape: "Why would anyone want to put that humiliation on their family, like that? That's something that I'm going to have to live with the rest of my life and have to explain to my children one day." 
While some might view Kim as opportunistic, the way that she played her career, using a sex tape that hurt her personally and hurt her image, was smart as hell. It was a violation of her privacy, and it tarnished her name initially, but Kim rose above it all. The tape has followed Kim throughout her time in the public eye, but at this point, it doesn't matter: she's proved herself as savvier than we give her credit for, over and over again. Kim continues to prove this, even as there's a stark double standard that continues to haunt her. "When you look on Twitter, somebody will bring that tape up as if it discredits anything Kim has done or the family has worked for," explains Obell. "I think it's a double-edged sword. I don't think it follows Ray J as much as it follows Kim. Like, every time he's fighting with his wife on Love and Hip-Hop you're not going to see his Twitter followers go for him with the tape." It's clear that misogyny has followed Kim the past 10 years—no matter what she's done to counteract it.
Just eight months after the tape surfaced, Kim, along with the rest of the Kardashian/Jenner clan, began starring on their own reality TV series on E!, Keeping Up With The Kardashians. Around the same time, Kim also posed for Playboy; she said her mom convinced her to do it, and later claimed to regret it in 2010. However, since then, Kim has definitely channeled her body confidence to pose for plenty of nudes and scantily clad photo shoots in Paper, GQ and W. 
Now going on its 10th year, Keeping Up With The Kardashians has been the family's cash cow, though it had dismal reviews its first season that are surprising to look back at. "Once you get past Kim's prominently displayed assets, there's not much of a show here, and no discernible premise," Variety's critic Brian Lowry wrote at the time. The series blew up regardless, leading to the making of spin-offs Kourtney and Kim Take New York, Kourtney and Kim Take Miami, Kourtney and Khloé Take Miami, Kourtney and Khloé Take The Hamptons, Khloé and Lamar, I Am Cait, Rob and Chyna and the short-lived Kocktails With Khloe. The family has lived their lives on-screen, tackling engagements, divorces, pregnancies, sex, transitioning to a different gender, running a business and more.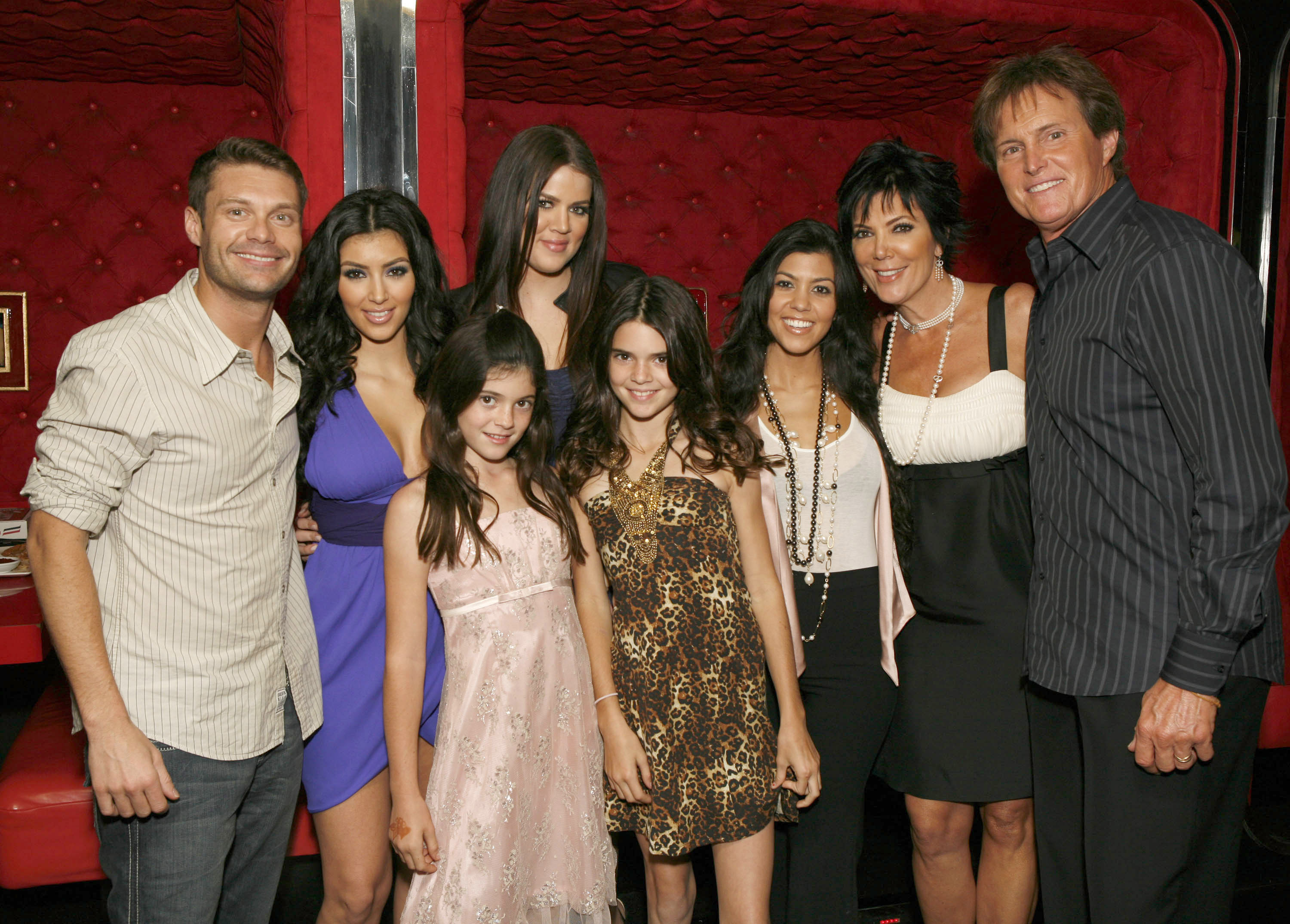 The originalE! series turned tabloid notoriety into multi-million dollar careers for Kim and her clan. "The two true things that built Kim Kardashian are the reality show and Paris Hilton," Perez said. "And Kim knows this. Kim knows it's the reality show that keeps things going." And so does the rest of the Kardashian/Jenner clan. In 2016, on her show Kocktails With Khloé, Khloé said, "I think maybe having initial notoriety is one thing, but having something to sustain…the longevity that we have….I think there are so many people who can look back on and say, 'Well they might have had a sex tape, but that lasted a month,' like whatever that 15 minutes of fame was." 
Each member of the Kardashian family has become a brand of sorts, which is a direct result of Kim's first "introduction" to the world. Kendall is a highly regarded young model and designer; Kylie is a beauty brand owner and designer; Khloé is known as a personality, host and owner of Dash; and Kourtney (perhaps the most guarded sister) is known for running Dash. They've all been on covers of magazines and have overwhelming social media presences. 
It's pretty clear that Kim and her family have outlived 15 minutes of fame. Kim's (and Kris Jenner's) business smarts have really been the driving factor behind her career—not her sex tape, though it did help get the Kardashian name out there. MTV News Executive Editor Alex Pappademas and author of Grantland's recap series The Kardashiad says, "I don't think Kim has exactly transcended [the tape], but I think she's invented a lane in which that can be part of a story that ends with her at the Met Ball. It's a redefinition of celebrity that can include stuff like that." In a lot of ways, Kim changed the rules.
When Kim got married to Nets star Humphries on national TV, it seemed like she was getting the happy ending she deserved. 72 days later, Kardashian filed for divorce. Humphries and his legal team asked for an annulment, claiming their marriage was a "fraud."
Later he dropped his claim and his request for $7 million in the divorce. From the show, she has landed tons of endorsement deals, publicized and franchised the family boutique Dash, created her own video game and published her own book. Fans of the show watched Kim bare her soul (and often her body) on TV, letting them into her dating life (Reggie Bush) and later her married life (Kris Humphries and now Kanye). What made Kim really famous was the fact that she opened herself and her life up to the public—sometimes to a fault.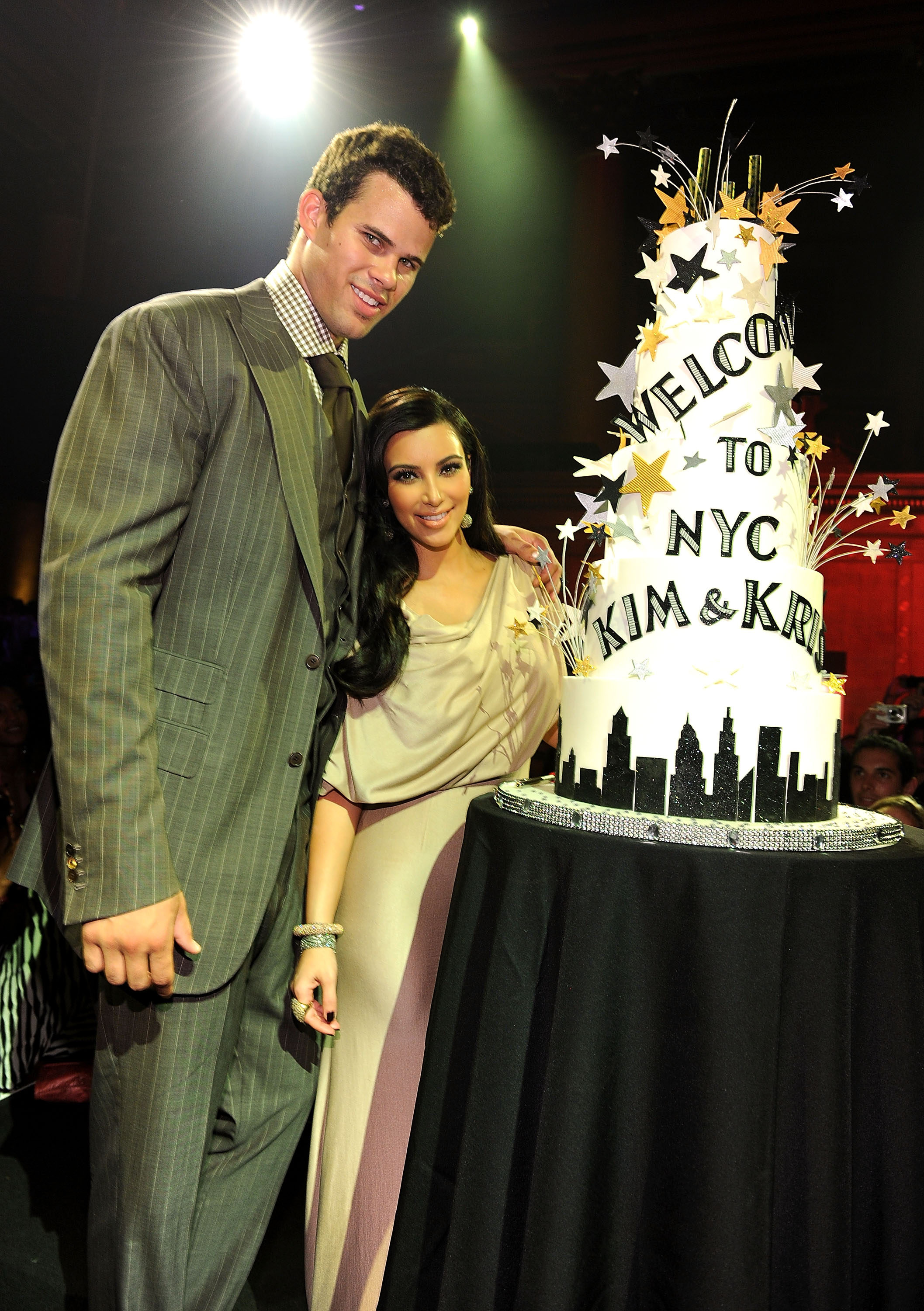 According to the gossip news series Hollyscoop, Humphries believed Kris Jenner masterminded Kim's sex tape and had her reshoot it when she thought the first one wasn't "pretty enough." When brought up to Khloe by TMZ, she responded, "That is just disgusting and disturbing and it's probably his fantasy." 
Even though Kim transcended the tape with her career and personal life, Humphries' hurtful comments show that the memory of the sex tape continues to echo for many. Perez, for one, doesn't believe the sex tape helped Kim in achieving fame. "I think the sex tape truly did hurt Kim Kardashian," explains Perez. "I don't think it is what propelled her to fame. Here's why it hurt her: Up until Kanye West came into the picture, she was always Kim Kardashian, the reality TV star, who couldn't shake off the sex tape past. Then when Kanye came into the picture, he completely re-branded her and changed everything." 
While Kim's image has certainly evolved on its own, a huge influence on her transformation has been Kanye. Although Kanye and Kim had been friends for years, their blossoming relationship and marriage helped validate Kim as more than a reality star: She became a fashion icon, Kanye's muse and an even more respected businesswoman. According to Perez Hilton, "In the past Kim would not be lent dresses from fashion companies, she wouldn't be invited to fashion shows and was banned from the Met Ball. Now she's co-hosting the Met Ball, wanted at every fashion show and on the cover of Vogue. I attribute all of that to Kanye West, given the point she was at in her life when they got together." Kim's relationship with Kanye legitimized her to the general public because of Kanye's artistic merit and his acknowledgement of her as his muse, which is yet another example of the sexism Kim has dealt with in her career. But Kim's use of Kanye's platform to elevate herself was all her doing. For years people scoffed at Kim ever getting a Vogue cover, but she did it: she earned it, like she did everything else.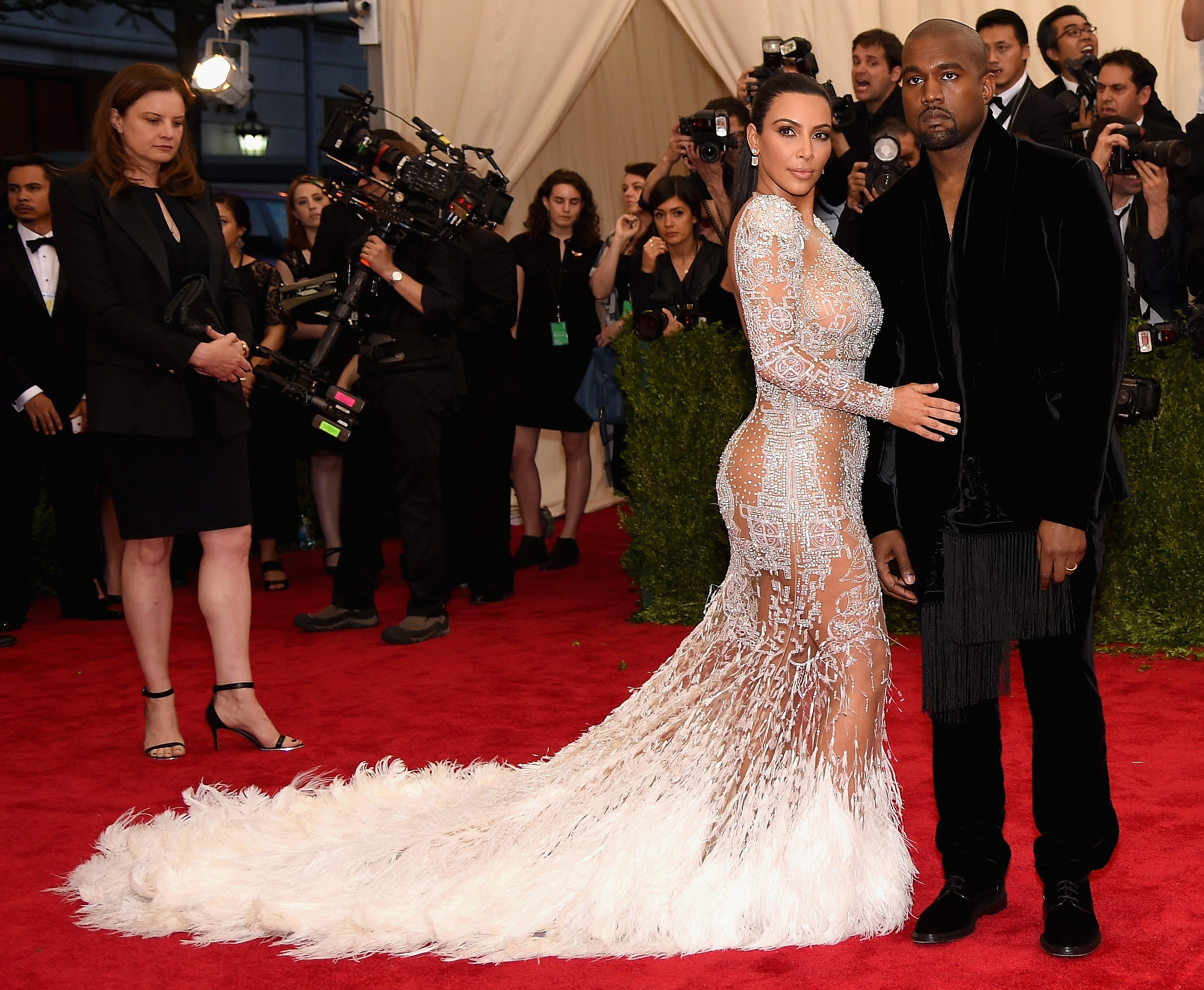 The tape has never completely disappeared. Instead the media has found a way to bring it into her marriage. In 2014, Kim's tape came up again in an interview, but this time it was speculation about one between her and Kanye. "Listen, I was 22 years old," Kim told British GQ. "I didn't think making a sex tape was even that scandalous. My husband Kanye and I have an amazing sex life. So far as the sex tape is concerned, whether or not we've made another...if we have, it's never something I want to go public. I never want to make the same mistake twice." 
When the tape first emerged, Kim could have let it ruin her and her image. But she didn't: she owned it, and she used it to her advantage. Ten years later, it's hard to look at Kim and see just a sex tape. In recent years, celebrities like Lucy Hale, Jennifer Lawrence and Vanessa Hudgens have all been victim to having nude photos leaked. But instead of being publicly shamed, the leaks of these women's photos have been treated as Kim's tape should have been: as sex crimes and invasions of privacy. "If [the Kim sex tape] story is about anything, it's about how the culture looked at the tape and said it was okay: it wasn't going to ruin you," explains Pappademas. "I think with any female celebrity before that, it would have [ruined them] in a sense. That's the big difference. Everyone has nudes somewhere now, and that was not the case in 1988." 
While the public may never know who actually leaked the tape, a simple Google search points in the direction of multiple insane rumors. But one person who does know who did it is Kim herself. In June 2015, Kim confessed to Rolling Stone that she knew the identity of the leaker. "We're in major confidentiality, so I can't talk about it." And if she or her family's reactions to it surfacing are any indication, the choice to have it out there wasn't hers. 
While the tape may have given Kim name recognition, it was she who built her brand. And 10 years later, what a brand it is.