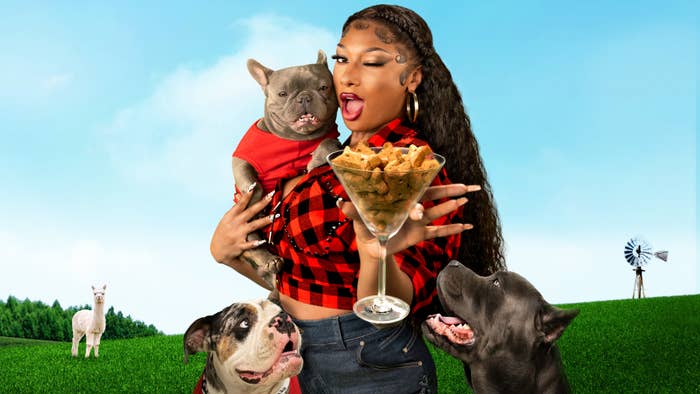 Let's be honest, who wouldn't want to hang out with Megan Thee Stallion? The three-time Grammy-award winner has made an indelible mark on hip-hop and pop culture and now, she's bringing the fun to her new Snap Original. 
Off Thee Leash with Megan Thee Stallion follows the Texas native to the Hot Girl Ranch where she invites some of her famous friends and their pets to chill and catch up. Each of the eight episodes will capture Megan taking on a new adventure with help from some of her pups 4oe, Six, and X.
To celebrate Megan's show launch, fans can enter for a chance to win a limited-edition show kit beginning March 4. The exclusive kit comes equipped with treats for Hotties (candle, nail art and cookie) and their Hot Dogs (leash, dog treat and bandanna.) Lucky winners will be contacted March 14.
Be sure to watch the latest episode of Off Thee Leash with Megan Thee Stallionnow, exclusively on Snapchat.