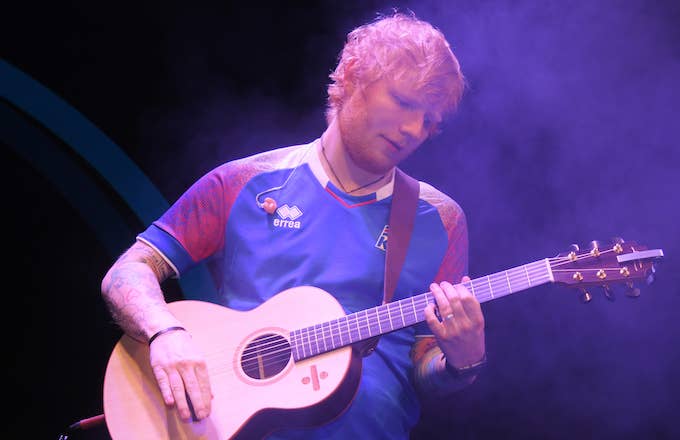 Ed Sheeran is being sued for $100 million by a company that owns part of the copyright to the Marvin Gaye classic "Let's Get It On." The company argues Sheeran's 2014 hit "Thinking Out Loud" copied Gaye's tune, down to the same melodies, rhythms, harmonies, drums, baseline, backing chorus, tempo, syncopation, and looping, TMZ reports.   
"Let's Get It On" was written by Edward Townsend and Gaye back in 1973. Townsend died in 2003, at which point a company called Structured Asset Sales purchased one third of the song's copyright. 
"Thinking Out Loud" first seduced and then annoyed everyone who turned on the radio for at least a year. In 2016, the song was nominated for a Grammy for Record of the Year, Song of the Year, and Best Pop Solo Performance; Sheeran grabbed the latter two awards. 
In addition, according to court documents obtained by TMZ, Sheeran's single and the album it appears on, X, sold over 15 million copies. "Thinking Out Loud" has more than 2.3 billion streams on YouTube and 1.1 billion on Spotify.
This isn't the first time Sheeran has been sued over copying music. In fact, it's not even the first time he's been sued over "Thinking Out Loud" as it relates to "Let's Get It On" in particular. In 2016, Townsend's family sued Sheeran for copyright infringement, again claiming Sheeran's song bit elements of Gaye's. The claim was eventually withdrawn, though, after a court determined there was no evidence of plagiarism.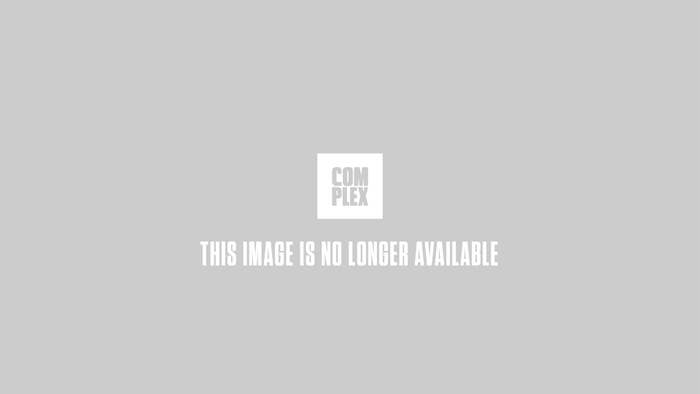 Earlier this year, Sheeran was named in a lawsuit alongside Tim McGraw and Faith Hill for "blatantly copying" a 2014 track titled "When I Found You" created by songwriters Beau Golden and Sean Carey. The writers demanded at least $5 million. As if all this lawsuit stuff wasn't enough to get you to think twice about Sheeran's popularity, yet another major lawsuit, this one worth $20 million and centering on Sheeran allegedly copying Matt Cardle's "Amazing," was settled out of court.
In 2015, Marvin Gaye's family was awarded $7.4 million for copyright claims against Robin Thicke, Pharrell Williams, and T.I.'s "Blurred Lines." That verdict got the ball rolling for a slew of lawsuits exactly like "Thinking Out Loud" vs. "Let's Get It On."