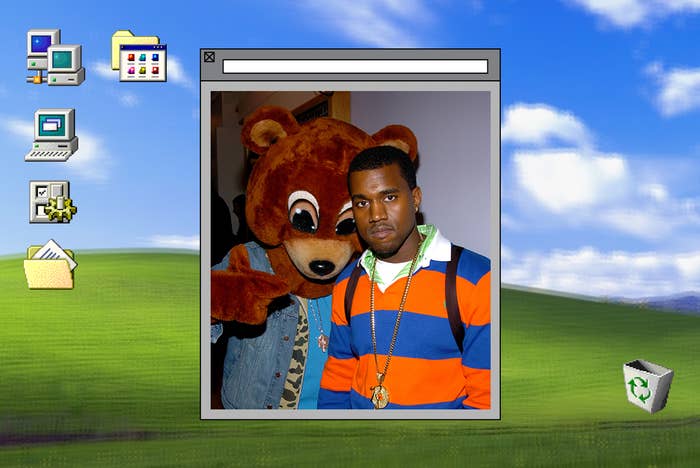 Since the '90s, anyone with an internet connection has been able to log in to forums and blog comment sections to argue about rap music. Regardless of age, location, or even a basic knowledge of the music, you could talk shit about someone else's favorite rapper, and then promote your new mixtape from the safety of your own home.
With the rise of social media, the go-to places for rap discussions have changed over the years, but many of the comments themselves remain. What we're left with is a time capsule of sorts: a snapshot of what fans of hip-hop have talked about in different decades.
I've spent weeks digging through forum posts dating from the late '90s to the early 2010s. And what have I learned? In some ways, not a lot has changed over the years.
In 1999, people were already making threads saying "hip-hop is dying." Each generation, fans have blamed the newest wave of rappers for "ruining rap."
If you turn back the clocks a decade, you can find people already talking about missing the old Kanye.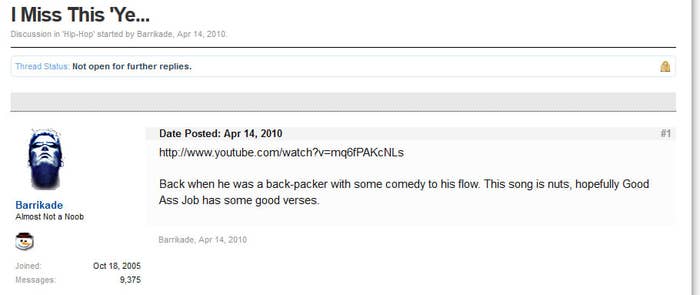 (Hopefully, Barrikade is still holding tight for Good Ass Job.)
For years, fans have been going online to debate the definition of rap. What would Suave Nyc1 think of an artist like Lil Pump in 1999?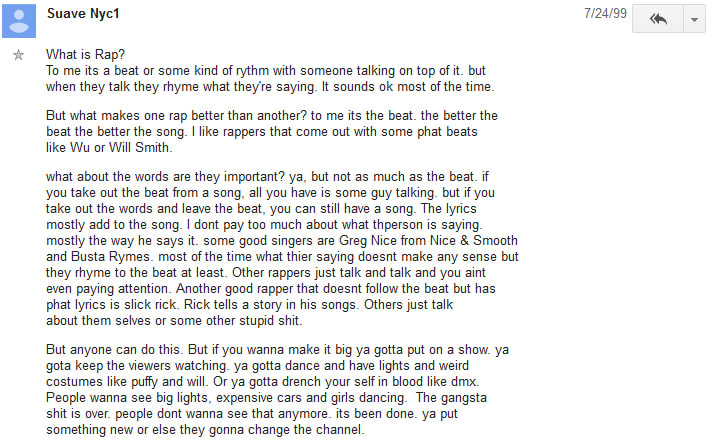 Most of these threads went unnoticed at the time, but in retrospect, they were prophetic. For example, one user was hyping up Cash Money Records in 1998 (just before their big deal with Universal), and shared a link to their Angelfire website. Best of all, it's still online and (somewhat) viewable here.

Whoever posted that was right: Cash Money did blow up, and they even stuck around longer than No Limit Records. Unfortunately, the two movies mentioned in the post didn't stand the test of time. Ball Til U Fall was only posted online for the first time in late 2017 by Hot Boy Turk, and there are no results online for anything from Cash Money around that era called Welcome to New Orleans.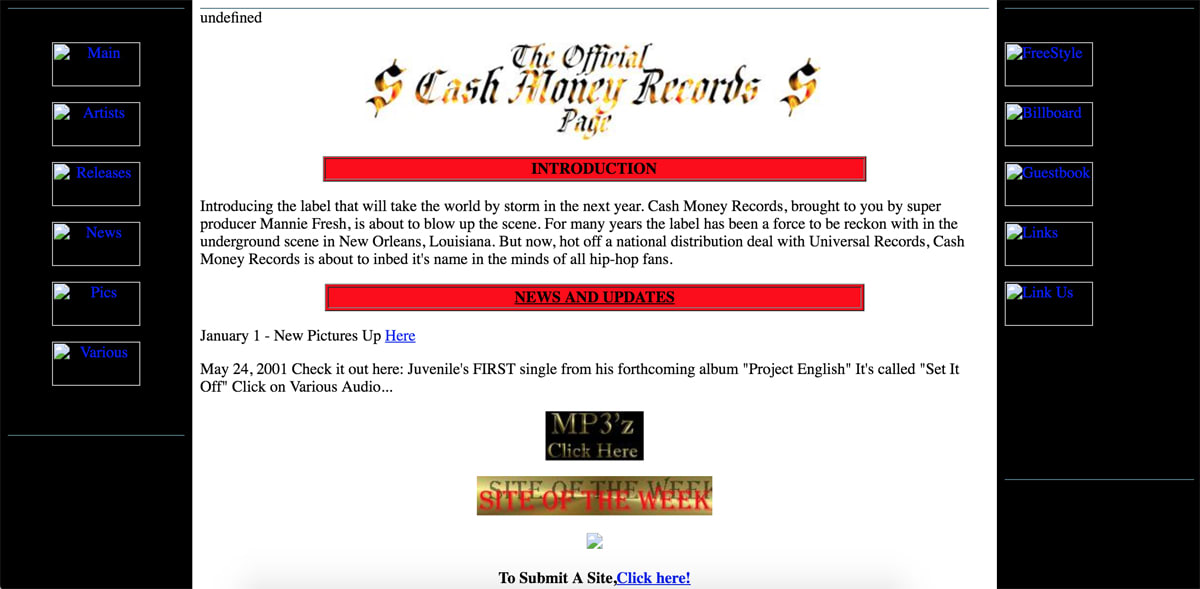 As far as I can tell, Cash Money Records is the only multi-million dollar record label that still has a running Angelfire page.
Typos and all, the main page includes the bold declaration: "Introducing the label that will take the world by storm in the next year. Cash Money Records, brought to you by super producer Mannie Fresh, is about to blow up the scene. For many years the label has been a force to be reckon with in the underground scene in New Orleans, Louisiana. But now, hot off a national distribution deal with Universal Records, Cash Money Records is about to inbed it's name in the minds of all hip-hop fans."
Fantasies about the future of rap have always been a popular topic in online hip-hop discussions. Looking back, some wild dreams actually came true.

If "Reed" from the missinfo.tv comment section is still around, he finally got what he was hoping for last summer. The prayers of Young Money and G.O.O.D. Music fans in 2012 were finally answered when the beef was reignited with Pusha's "Infrared." Fans had first speculated about what would come of an all-out beef between the two camps after Wayne responded to Pusha T's "Exodus 23:1" with "Ghoulish" in early 2012, which was received as an overall weak rebuttal.

Making bold claims about the best to ever do it has also been a favorite pastime of internet commenters for decades. A few months after the release of Eminem's debut album, Infinite, in 1997, user DJ AMF made a thread claiming Eminem was "The BEST 'White' Rapper."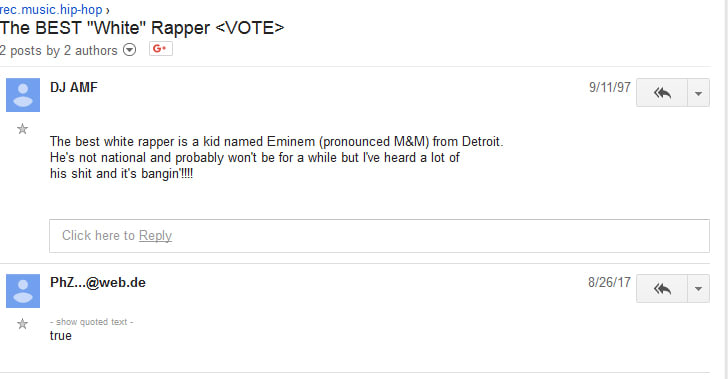 His thread finally got its first reply 20 years later.
Of course, for every thread where it appears fans were able to see into the future, you have to sort through hundreds of predictions that didn't quite work out.
Even though JAY-Z and Beyoncé had been spotted together numerous times dating back to 2003, users still weren't convinced that their relationship was the real deal in 2005. This post on the rapmusic.com forum was only one of many comments from that year about JAY and Beyoncé's 'publicity stunt' of a relationship.

Every year, there are dozens of threads where users try to predict the end of rap.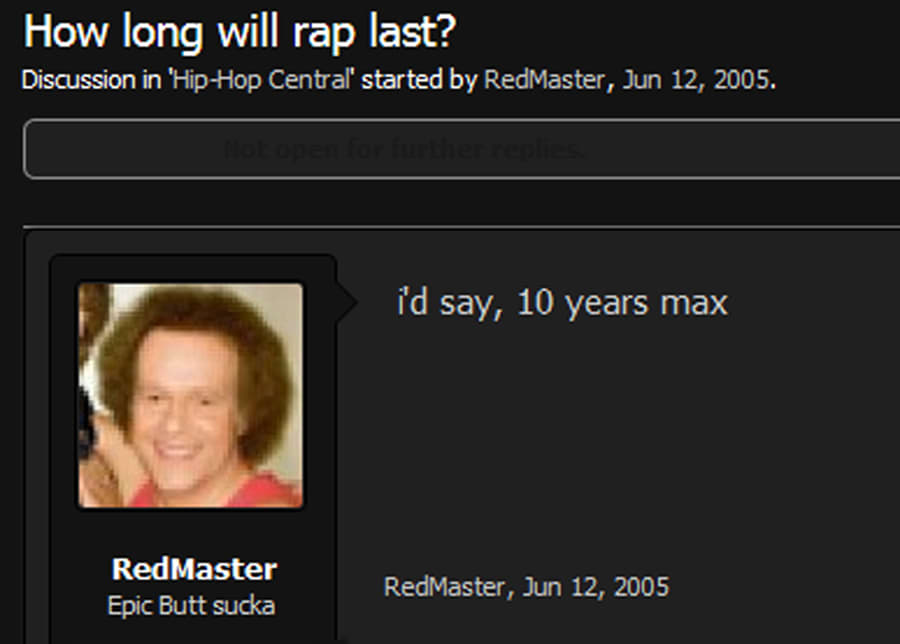 Two days before the release of The Massacre, which sold 1.15 million copies in its first week, one user guaranteed that 50 Cent's career would be over by July of that year.

Doubts about Kanye's future also span decades. Two weeks before the release of Kanye West's Late Registration, Neyedus (and many other commenters) decided that it was time for Kanye to give up the idea that he could be a rapper and a producer. I'm sure none of these commenters could have imagined that people would be analyzing the things that they wrote over a decade later. But without realizing it, they've created a documented history of what rap fans were thinking, allowing us to look back and see how people reacted to events that would go on to be remembered as historic moments of the genre. Specific predictions are wrong, but as it turns out, many of the same conversations keep repeating themselves.