The day has finally arrived. Kanye West is about to debut his entire new album, The Life of Pablo, during his Yeezy Season 3 show at Madison Square Garden. Minus "No More Parties in LA" and "Real Friends," this is the first real taste of Kanye's new album, which he's literally changed the title of multiple times during the recording process. The actual lead up to the album was something that only Kanye West could accomplish, as he went wild on Twitter, shared pics from the studio, basically live-tweeted his notepad tracklist that grew by the day, and much more. It was a true peak inside the mind of Kanye while he works on an album, and now we get to finally hear the finished product. 
Luckily, if you're not able to attend the show in person, Tidal is streaming the entire thing live on their site, which you can watch in full above. While Kanye is premiering the entire album during the show, it's still unclear how and when he will rollout the actual project and on what platform it will be on. Since Tidal is streaming the show, that indicates the album might also be a Tidal exclusive, much like Rihanna's ANTI was last month. The stream begins at 4 p.m. (EST) and we'll update everything from Kanye's show as it progresses, so stay tuned for chaos. Also keep up with the style side of Yeezy Season 3 here.
It sounds like new Kanye is already being played before the actual event. The lyrics match up to song Win Butler of Arcade Fire played during a DJ set in Montreal last year, which at the time people called "A Long Time," though if it's on the new album the title has been changed. It also sounds like Doug E. Fresh is featured on it. If you remember, Doug E. signed Kanye's notepad during the recording sessions for the album. People are also posting photos of the venue.
February 11, 2016
@TeamKanyeDaily pic.twitter.com/xMfcr9gn7U

— KyLou Ren (@LouieXXVI) February 11, 2016
YEEZY SEASON. pic.twitter.com/izoNwIobm5

— Dillon Hughes (@dillonhughess) February 11, 2016
Tyga is in the building, though he's not featured on The Life of Pablo. His words. There is a possibility he does make an appearance with the tracklist recently changing. Los Angeles Lakers forward Nick Young and G.O.O.D. Music's Big Sean are also in attendance, along with Wale, 50 Cent, A$AP Rocky and 2 Chainz. And of course, G.O.O.D. Music president, Pusha T.
Tyga's here. Already in his seat. #YeezySeason3

— Sources Chopz (@Pchopz_) February 11, 2016
Swaggy P, Big Sean, and more back here.

— Sources Chopz (@Pchopz_) February 11, 2016
2 Chainz and Rocky backstage. #YeezySeason3

— Sources Chopz (@Pchopz_) February 11, 2016
Pusha here now. #YeezySeason3

— Sources Chopz (@Pchopz_) February 11, 2016
50 Cent back here talking with Chainz. #YeezySeason3

— Sources Chopz (@Pchopz_) February 11, 2016
So this happened #yeezyseason3 pic.twitter.com/lYEWXKmRgJ

— Sources Chopz (@Pchopz_) February 11, 2016
Rocky. #YEEZYSEASON3. pic.twitter.com/m9Hyeis7di

— Sources Chopz (@Pchopz_) February 11, 2016
Wale here now too. #yeezyseason3

— Sources Chopz (@Pchopz_) February 11, 2016
A screenshot of a Snapchat video shows all the performance rules listed, including "Do not act cool." Welp.
Omggg y'all look at this 😱 I could never do all these things at once lmao. Literally SO hard pic.twitter.com/kANCg2EVQ2

— #30BUSINESSES (@MolestMeKardash) February 11, 2016
Kanye West starts off the show by playing "Ultra Light Beams." The song includes the lyric, "Pray for Paris," which is a reference to the recent Paris attacks. The hook includes a gospel chorus. Chance the Rapper is also featured on the record. "I met Kanye West I'm never going to fail," he raps over the somber track. It also sounds like The-Dream is on the record, as well as Kirk Franklin with a sermon near the end.
"Father Stretch My Hands, Pt. 1 & Pt. 2" features Future and Kid Cudi and includes production from Metro Boomin, who Kanye recently worked with on "Facts." The song samples Pastor T.L. Barrett's "Father I Stretch My Hands." Kanye also shares a Desiigner's "Panda" during the event. It's rumored that the Brooklyn rapper is signed to G.O.O.D. Music.
The next song, "Freestyle 4," is the record that was previewed before the show took place. This goes into "Famous," which features Rihanna and production from Swizz Beatz. It samples Sister Nancy's "Bam Bam."
LEGENDARY pic.twitter.com/2pbnUbH2AR

— TeamKanyeDaily (@TeamKanyeDaily) February 11, 2016
"Highlights," which features Young Thug and The-Dream, slows down the vibes but finds Kanye turning up his cockiness, where he brings up Ray J. "I bet me and Ray J would be friends... if we didn't love the same bitch," he raps in reference to Ray J's past relationship with Kim Kardashian. Kanye gets it back popping on "Feed Back," while the Weeknd shows up on "FML." Young Thug is also modeling on stage.
what if Kanye made a song about Kanye? pic.twitter.com/PTE1bILP6z

— Pigeons & Planes (@PigsAndPlans) February 11, 2016
Next up is "Real Friends," which fans heard before the album release. "Wolves," one of the most anticipated tracks from the project, features a new verse from Kanye and also Frank Ocean at the end of the track. Vic Mensa and Sia, who were on the previous version, are nowhere to be found here.
Oh hey, Frank. pic.twitter.com/sPkIYS15ij

— Pigeons & Planes (@PigsAndPlans) February 11, 2016
Kanye. #YeezySeason3 pic.twitter.com/mRzsyacmWE

— chris. (@sevendeviations) February 11, 2016
Frank Ocean at #YeezySeason3 🙏 pic.twitter.com/e5C9WwTMsf

— Complex Music (@ComplexMusic) February 11, 2016
Following the end of the album, Kanye West shares a few words thanking his family, adidas, and Vanessa Beecroft. He then plays a revamped version of "Facts" that features a new beat. This goes into "Fade," before Kanye cuts it off so Young Thug can play some new music. Talk about passing the aux cord. Vic Mensa also plays a new song, most likely off his upcoming debut album, Traffic. 
Def Jam addresses the streaming issues, stating over 20 million people are tuning in. Does that count as 20 million streams toward album sales?
DUE TO OVERWHELMING DEMAND OF OVER 20M PEOPLE TRYING TO STREAM KANYE WEST, THERE WERE ISSUES WITH THE FEED PROVIDER AMV.

— Def Jam Recordings (@DefJamRecords) February 11, 2016
Kanye thanks Jay Z for his support. He also shares a preview of a video game he made dedicated to his mom, Donda, called Only One. It features his mom traveling to heaven.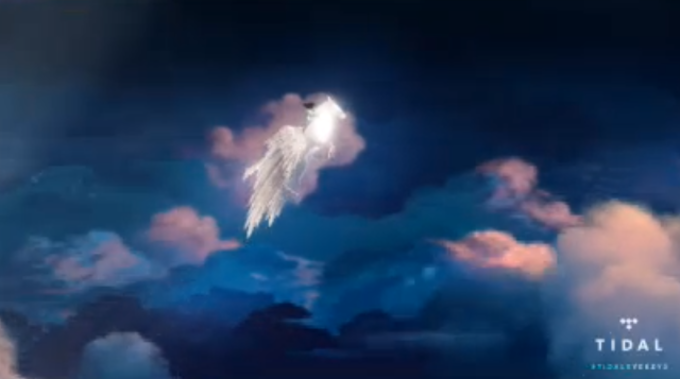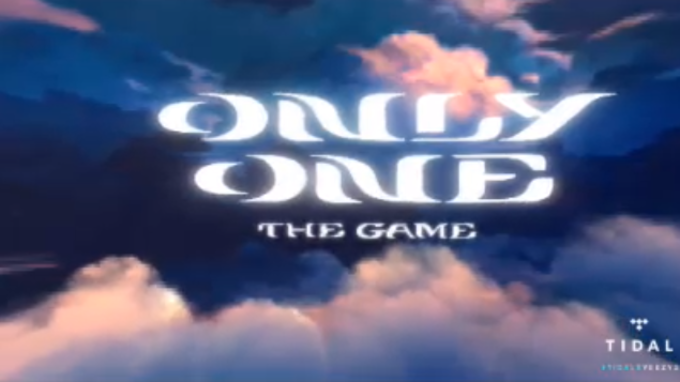 After replaying a few tracks on The Life of Pablo, Kanye reveals Young Thug will be joining him to perform "Highlights" on Saturday Night Live this weekend. It was speculated last night that The-Dream would be joining Kanye on SNL after the singer postponed a show in Washington D.C. on Saturday. Both Dream and Thug are on "Highlights," so it all makes sense now.
La Flame with Yeezus at #YeezySeason3 (📷 @Pchopz_ ) pic.twitter.com/oSLqbJ6T3p

— Complex Music (@ComplexMusic) February 11, 2016
you already know but I'm feeling amazing right now. ultra light beam

— Chance The Rapper (@chancetherapper) February 11, 2016
Replay Season 3 on Tidal https://t.co/fD96iOJxAo

— KANYE WEST (@kanyewest) February 11, 2016