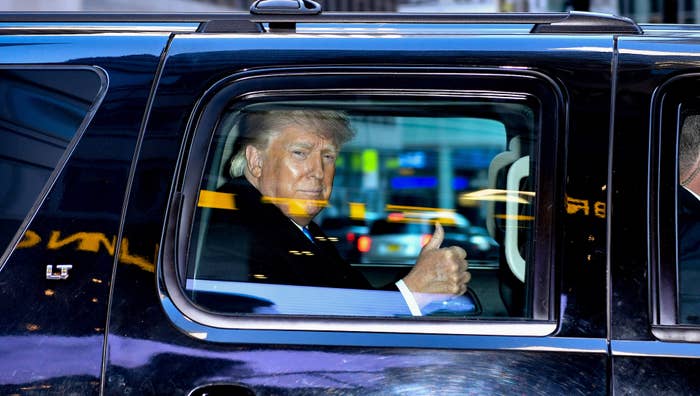 Facebook said Friday that Donald Trump will remain banned from the platform until at least 2023.
In a lengthy statement shared by Nick Clegg, Facebook's VP of Global Affairs, the Oversight Board's decision in May to uphold Trump's suspension was mentioned. At the time, the board also recommended that the site make a number of changes to its policies and processes with regards to bans, something the company now says it has done.
In Trump's case, he will be banned from Facebook and Instagram for two years, effective from the date of his original suspension on Jan. 7. In January 2023, experts will be brought in to assess whether the risk to public safety remains. If it does, the suspension will continue for another set period of time. If the panel determines that the risk has subsided, the ban will lift, albeit with a "strict set of rapidly escalating sanctions" should future violations occur. Any such future violations could also result in Trump's accounts being permanently removed.
"We know today's decision will be criticized by many people on opposing sides of the political divide—but our job is to make a decision in as proportionate, fair, and transparent a way as possible," Clegg said Friday.
All told, Facebook has decided to fully implement 15 of the 19 total recommendations provided to them by the board.
Following the fatal Capitol riot in January, a topic on which former VP Mike Pence recently said he and Trump will likely never see eye-to-eye, Trump was also suspended from Twitter. That suspension, however, was permanent. Though Trump later launched his own blog, the project was quickly scrapped, with reports alleging the site had been pulling low readership numbers.
And while Trump has indeed been absent from the most important social media platforms, he remains a force of influence on the Republican party at large, despite his loss in the 2020 presidential election and the public warnings from some Republicans that remaining Trumpified will have a historically erosive impact on the party for years to come.