Russian Farm Tests VR Glasses for Cows
Big news for fans of actual cow's milk.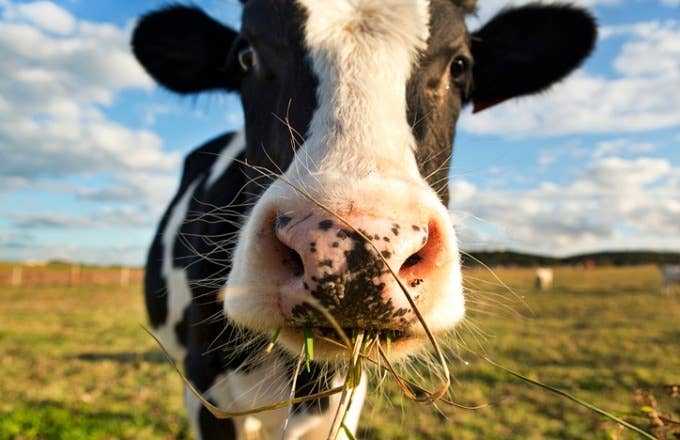 Getty
Image via Getty/Tony C French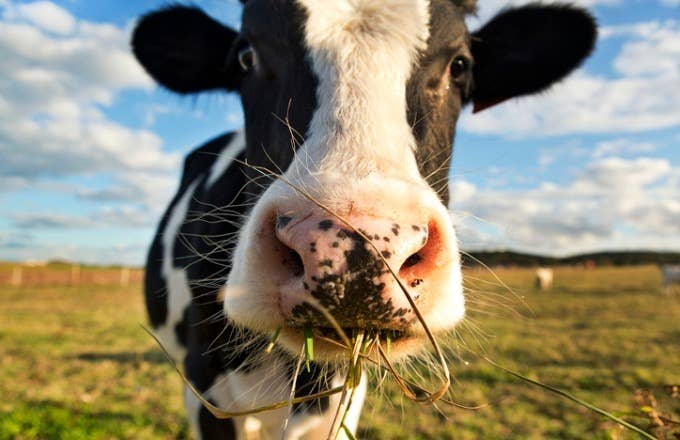 A Russian farm is hoping that VR headsets will help them get a greater milk haul from cows, citing research that Moscow's Ministry of Agriculture and Food says shows a link between a herd's "emotional mood" and dairy yields.
The cows, perBBC News, are equipped with headsets that have been adapted for the unique structural features of their heads. As for what they're watching while awaiting imminent milking and whatnot, researchers have put together a "unique summer field simulation program."
"Based on numerous studies of cattle's vision, showing cows better perceiving shades of the red part of the spectrum and weaker green and blue tones, virtual reality architects also created a unique summer field simulation program," a ministry rep said in a press release.

Technology improvements should affect the industry as a whole. During the first test, experts recorded a decrease in anxiety and an increase in the overall emotional mood of the herd. The impact of VR glasses on the milk production of cows will be shown by a further comprehensive study.
The experimental testing went down at the RusMoloko farm and will be discussed as part of a larger conversation on modern tech in dairy production at the upcoming VI International Agro-Industrial Dairy Forum.
In related bits of interestingness, there's this thing from 2015: