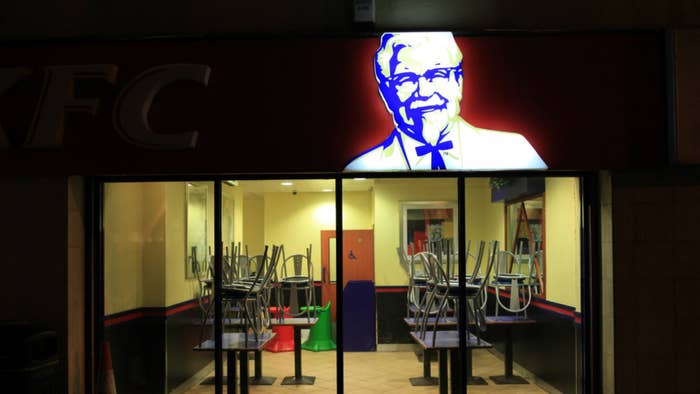 If the thought of something being wrapped around your feet by the name of "bucket clogs" is of interest, then today is your day, and no one can take that away from you.
Kentucky Fried Chicken and Crocs have unveiled their footwear collab, which is centered around a design pattern self-described as "realistic."
"Combining the unmistakable look of our world-famous fried chicken and signature KFC bucket, with the unparalleled comfort and style of Crocs, these shoes are what fried chicken footwear dreams are made of," KFC's U.S. CMO Andrea Zahumensky said in a press release announcing this apparently dream-inspired development in the world of foot stuff.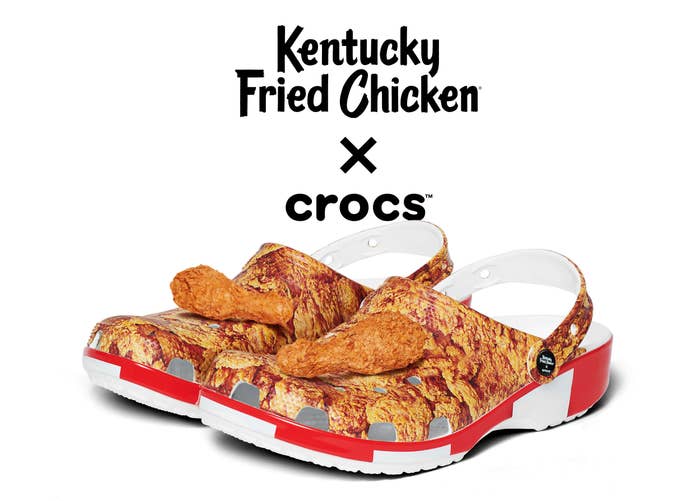 In a separate statement, Crocs SVP/CMO Terence Reilly snuck in a bucket list pun and said the company was "honored" to have debuted this collab at "one of New York's biggest weeks in fashion that promises to surprise and delight consumers around the globe."
The KFC x Crocs Classic clog starts at $59.99 and is available in unisex sizing. The plan, per Wednesday's announcement, is to roll out two waves of the collab piece. The first is the one debuted by Me Love Me a Lot (MLMA) in New York this week, notably featuring a platform sole. The second, the aforementioned classic, will be available this spring.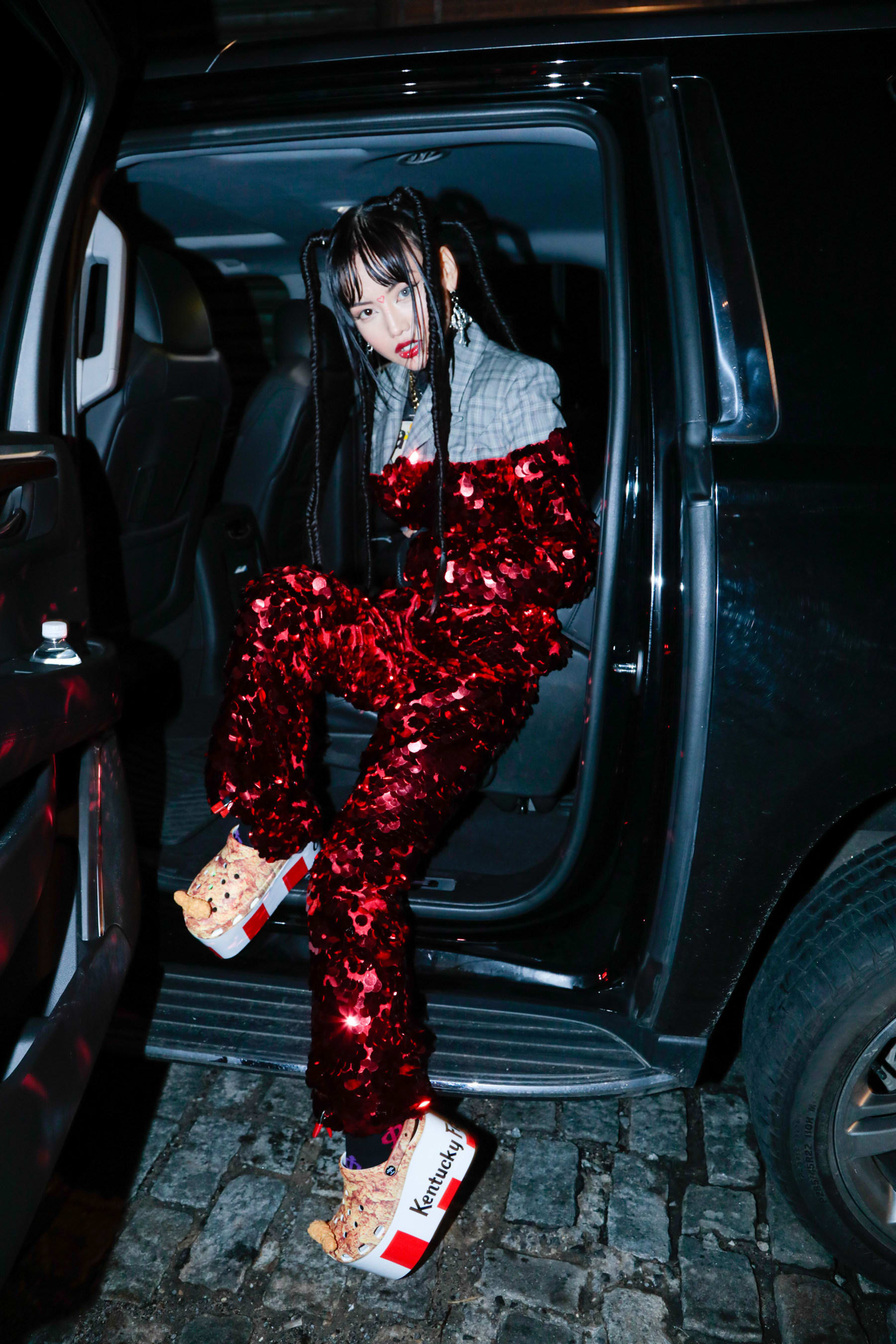 At any rate, here's a bunch of gobsmacked people reacting to the first word of the KFC x Crocs collab: