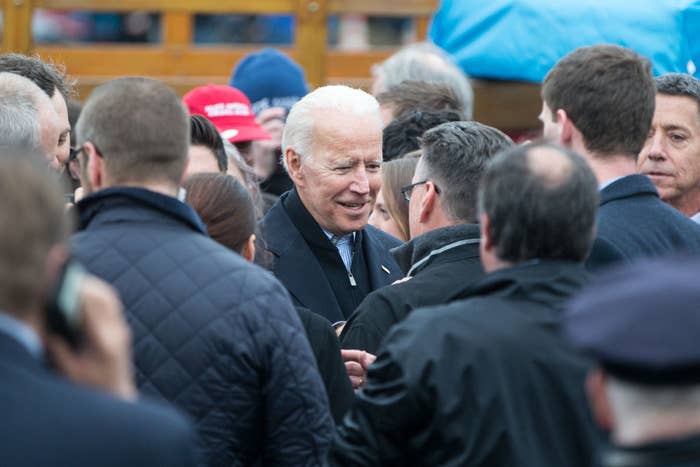 For reasons not entirely clear, former VP Joe Biden has formally announced he will seek the office of the presidency.
The announcement came Thursday, though Biden has been assumed to be running for quite some time now, even despite recent controversies and a general lack of enthusiasm among younger voters.
"The core values of this nation, our standing in the world, our very democracy, everything that has made America, America, is at stake," Biden said in a campaign launch video. "That's why today I'm announcing my candidacy for President of the United States." Per CNN, Biden has a fundraiser in Philadelphia and a The View interview on the books for this week. A Philly rally, meanwhile, is set for May 18 and is said to be where Biden will "lay out his vision."
The video also saw Biden criticizing Trump's handling of neo-Nazi groups, specifically highlighting the infamous "both sides" moment.
Biden's announcement follows previous 2020 campaign joinings from Kamala Harris, Beto O'Rourke, Bernie Sanders, Cory Booker, Kirsten Gillibrand, and more. On the other side, meanwhile, is this.