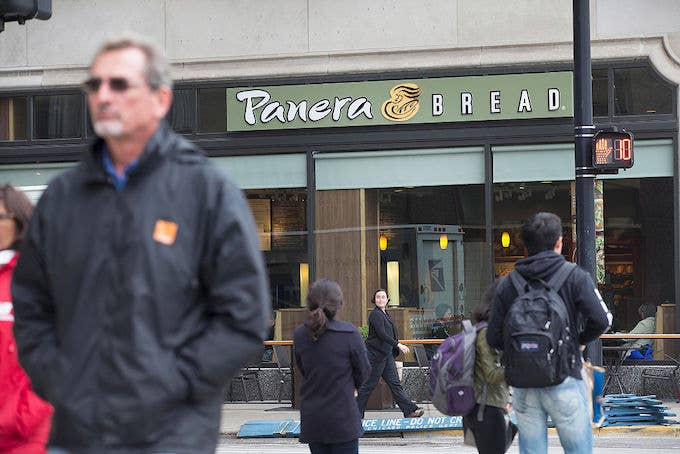 A former Panera Bread employee is looking for another job after filming a TikTok video "exposing" how the restaurant makes its food.
In the viral clip, a woman is seen preparing the chain's macaroni and cheese by grabbing a frozen plastic package, placing it into boiling water and serving it. The video, which has garnered millions of views, is captioned "how Panera prepares mac & cheese."
The employee, who ended the video with a thumbs-up, says she was fired over the TikTok.
She wrote on Twitter: "lol I lost my job over ths video."
A spokesperson for Panera told USA Today the restaurant freezes its foods "to avoid using certain preservatives that do not meet our clean standards."
"We want to make sure that if you're in Massachusetts or California or in any one of our 2,100 locations that you get that same awesome experience," the spokesperson said. "This is how we are efficient and how we make it consistent. We want that experience to be great, and that's the best way to do it."
The fired employee appears to have learned her lesson, though. In a TikTok video, she explained that she was told they "have to part ways." The video is captioned "learn from mistakes & follow regulations."
Panera says its macaroni and cheese "is made with 100% clean ingredients, free from artificial preservatives, sweeteners, flavors and colors from artificial sources."