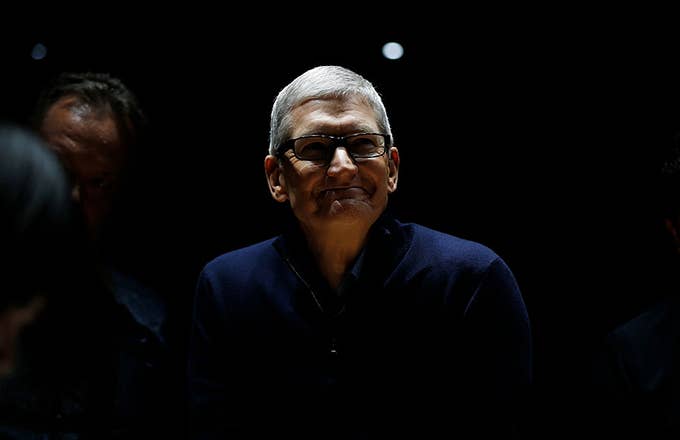 With 2017 being a 53 week fiscal year for the tech behemoth Apple, the top execs, including CEO Tim Cook, enjoyed the benefit of a mind-blowingly hefty pay increase. Cook's increase leapt 47%, Variety reports, and resulted in the CEO collecting 12.8 million, which included a very nice $9.3 million bonus. That numbers, which were released in a public filing. Let's also not forget that Cook owns a tremendous amount of Apple stock. That 12.8 million number increases dramatically to $102 million worth of 2017 pay when you include share awards, according to The Guardian. 
Since Cook took on his role as CEO of Apple in 2011, his stock package, which was initially valued at $376 million, has increased six-fold. As part of Cook's original contract with Apple, he will receive the same share package annually until 2020, where the payout will correlate to Apple stock value. In 2021, Cook's stock package will increase to 1.26 million shares, and will be his final payment. Since the release of the exorbitantly priced iPhone X, stock has weakened slightly from the beginning of December. However, Apple shares have increased by a staggering 200% since Cook came aboard as the follow-up to former CEO Steve Jobs.
If you're feeling a little light-headed over these numbers, you're not alone. Maybe this is just the wake-up call you need to quit screwing around with those risky Bitcoin investments and get yourself some major stock in Apple instead.