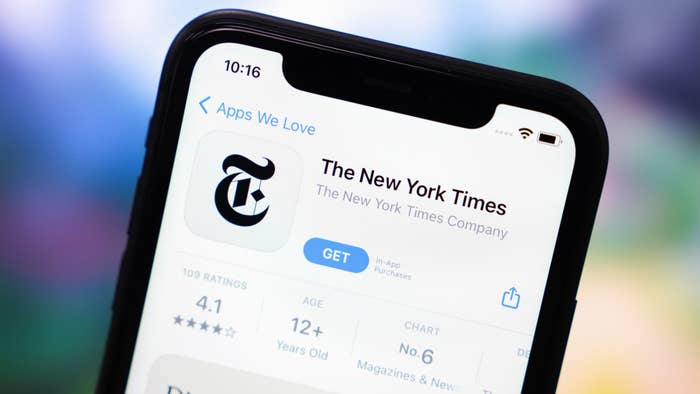 The New York Times is under fire after including "death" as one of the options out of student loan debt after the Supreme Court blocked the Biden administration's plan to forgive them.
The newspaper published an article explaining six ways to get rid of student loan debt soon after the Supreme Court decision on Friday. Suggestions included making an income-driven repayment, appealing for public service loan forgiveness, bankruptcy and disability discharges, and more.
Under the section that had "death" in the subhead, the article read, "This is not something that most people would choose as a solution to their debt burden" and added federal student loan debt "dies with the person or people who take it on."
"NYT what the fuck are you doing bro," Katelyn Burns tweeted while Louis Peitzman added, "Is the New York Times recommending... choosing death as an option for debt holders?"
Kelsey D. Atherton tweeted, "Time to check in one of the six remaining ways the New York Times says student debt holders can get relief. [touches earpiece] Ah. So that's how it's going."
"We've reached the point where The New York Times is suggesting death as a viable solution to crushing student debt," wrote former Secretary of Labor Robert Reich.
On Friday, the Supreme Court voted 6-3 to effectively cancel President Biden's student loan plan that would have cleared up to $20,000 for tens of millions of Americans. 43 million Americans were eligible for the relief plan.
Student loan payments were put on pause during the COVID-19 pandemic and are set to continue being collected after August comes to a close. Payments will be due in October, NBC News notes.