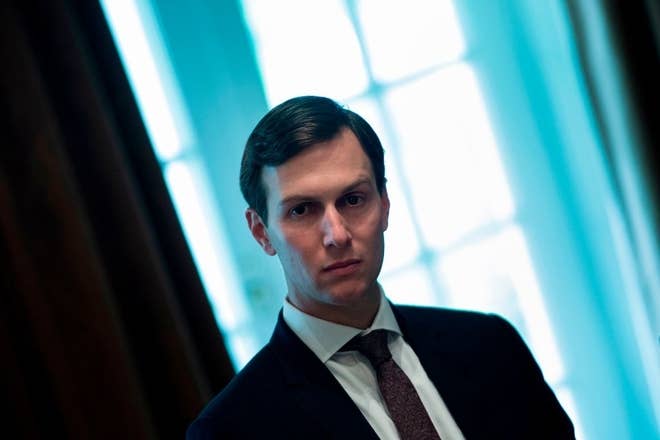 In 2015, the Kushner Cos. bought three apartment buildings in the gentrifying neighborhood of Astoria in Queens. At the time, a majority of the tenants in the buildings were happily protected by prevention rules so developers could not raise their rent and force them out of their homes. Just two years later, the company then run by Jared Kushner, sold the three buildings for more than 50% of what they paid for, at a steep $60 million.
The movement to sell was abnormally fast and we now know why: AP reported that the Kushner Cos. filed false paperwork with the city, declaring that there was not a single rent-regulated resident in the buildings the company owned in the city. In reality, there were hundreds. On construction permit applications from 2015, the company declared that there were no rent-regulated tenants. According to tax records filed a few months later, however, the company inherited as many as 94 rent-regulated tenants in these three buildings alone. The Kushner Cos. responded in a statement that the documents in situations like this are outsourced to a third party ad reviewed by an independent counsel. "If mistakes or violations are identified, corrective action is taken immediately," the statement read, and, "Kushner would never deny any tenant their due-process rights."
Tenants in the Astoria buildings said they were faced with excessive construction in their buildings, which would have been regulated on a stricter level if the number rent-regulated tenants were disclosed.
Aaron Carr, the founder of Housing Rights Initiative, said, "It's bare-faced greed. The fact that the company was falsifying all these applications with the government shows a sordid attempt to avert accountability and get a rapid return on its investment." The Housing Rights Initiative discovered that from 2013 to 2016, the Kushner Cos. filed a minimum of 80 false applications for construction permits in 34 buildings throughout New York City. The permits declared that there were no rent-regulated tenants when tax documents filed documents showed that there were over 300 rent-regulated units.
Jared Kushner stepped down from his role as CEO of the Kushner Cos. in 2016 to take on a position as a senior advisor to President Trump.