Footage and Photos of Alaska Earthquake Flood Social Media
Alaska officials are still assessing the damage.
Getty
Image via Getty/Archive Photos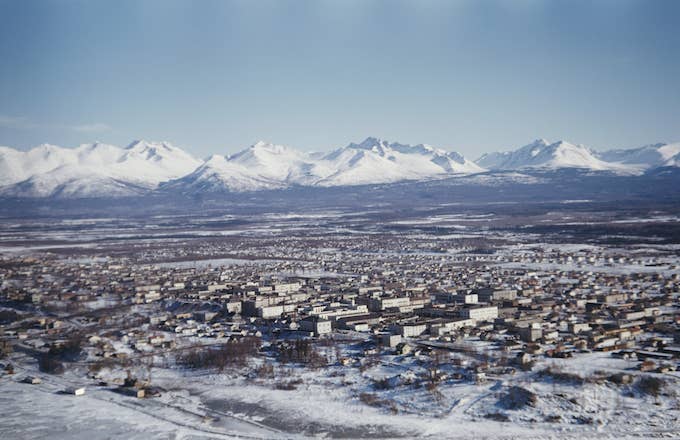 Officials issued a declaration of disaster Friday, after a 7.0 magnitude earthquake struck just outside Anchorage, Alaska.
CNN reports the quake occurred at around 8:30 a.m. local time, about 10 miles north of the city. A series of aftershocks began minutes later, triggering a tsunami warning along the Alaskan coast. Thankfully for residents, the warning has since been canceled; however, the city is still assessing the damage caused by the quake.
"I have been here 37 years and that was the most violent earthquake I have ever felt. It was absolutely terrifying," Kristin Dossett, a resident of Palmer, Alaska, told CNN. "It shook like I have never felt anything shake before. It just didn't stop. It kept going and got louder and louder, and things just fell everywhere—everything off my dressers, off my bookcases, my kitchen cupboard. Just broken glass everywhere."
Videos and photos of the destruction have continued to flood social media. Trees were destroyed, street lamps toppled, buildings cracked, and roads collapsed.
Former Alaska Governor Sarah Palin posted a video of her parents' kitchen after the quake:
Authorities could not confirm reports of deaths or serious injuries.