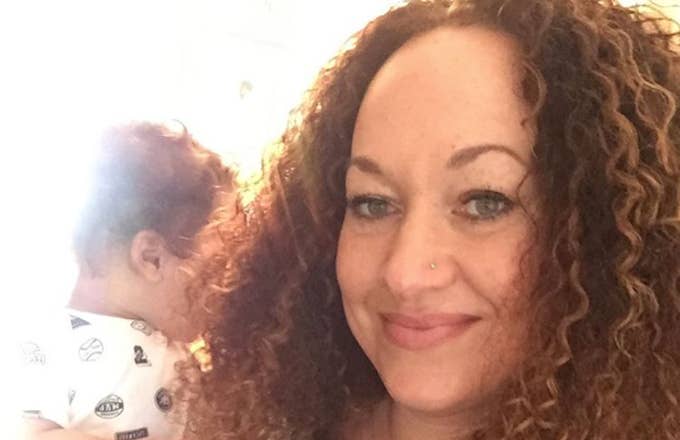 So long, Rachel Dolezal. Hello, Nkechi Amare Diallo. 
The Daily Mail is reporting that the former president of the NAACP chapter in Spokane, Washington filed for the name change last October. Earlier this year, Dolezal told the Guardian that she struggled to provide for her three children because she was unable to find work, even after applying for over 100 jobs. The only opportunities that were made available to her were in adult films or reality TV. 
Under her new name, she started a Change.org petition in an effort to get the TEDx organization to post one of her speeches from April 2016 at the University of Idaho. The petition mustered just a little over 30 of the 100 required signatures, and still remains unavailable online. 
Nkechi is short for Nkechinyere, which comes from the Igbo language of Nigeria meaning "gift of God." Her last name, Diallo, originates from the Fula people, and means "bold." After word started spreading about her name change, Dolezal went on Twitter to tease an explanation in her upcoming memoir.  
Dolezal's memoir, In Full Color: Finding my Place in a Black and White World, will hit on March 28, and explore the "sense of belonging she felt while living in black communities in Jackson, Mississippi, and Washington D.C," as well as the "discrimination she suffered while living as a black woman," according to the book's summary.