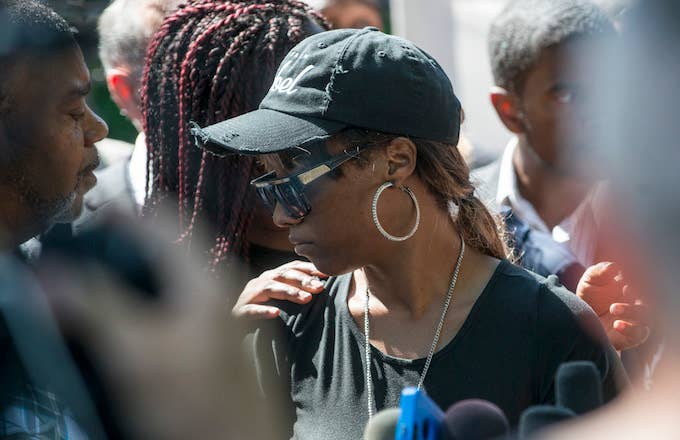 Philando Castile's girlfriend Diamond Reynolds has reached a settlement that will pay her a total of $800,000 in an agreement that St. Anthony, Minn. mayor Jerry Faust says "opens the door to continued healing within our community." On Tuesday, the St. Anthony City Council voted to give $675,000 to Reynolds and her daughter while $125,000 will be coming from the League of Minnesota Cities Insurance Trust and the city of Roseville. The settlement will be finalized once it receives approval from a judge. 
Reynolds released a statement of her own, expressing hope that the settlement will help her "move forward" with the lives of her and their daughter. "The settlement symbolizes that what happened to my daughter and I on July 6, 2016 was wrong," the statement reads. "While no amount of money can change what happened, bring Philando back, or erase the pain that my daughter and I continue to suffer, I do hope that closing this chapter will allow us to get our lives back and move forward." The city of St. Anthony released a statement on its website saying the settlement resolves Reynolds' claims of "emotional distress and false arrest."
In June, Castile's mother Valerie received a settlement from the city of St. Anthony worth $3 million. Officer Jeronimo Yanez, the man who shot and killed Philando, was acquitted of a second-degree manslaughter charge, reached a settlement with the city, and left the police department.