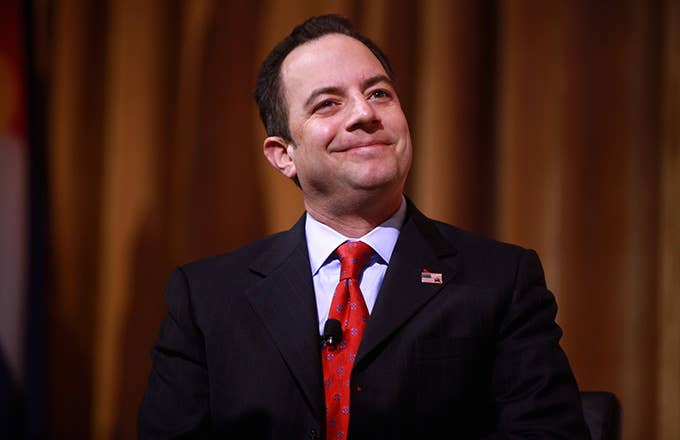 After narrowing down a long list of top contenders, Donald Trump has selected Reince Priebus as Chief of Staff. The president-elect made the announcement late Sunday afternoon.
The Trump campaign indicated that it had made a decision earlier in the week. "Mr. Trump is taking the counsel of many people," Kellyanne Conway, who managed his campaign trail, said on Nov. 12. "He can't go wrong with the decision." 
Steve Bannon was also under consideration, but ultimately was given an even higher ranked position as Chief Strategist and Senior Counselor, according to the official press release. But in regards to Chief of staff, Priebus appears to be the more conventional pick. The 44-year-old trained attorney, has spent most of his career in politics. After running a successful campaign for Wisconsin state senate back in 2004, he became the youngest person elected to state party chairman in 2007. He's also been the longest-serving chairman in the national party since he was elected in 2010. 
Priebus became part of Trump's inner circle throughout his controversial campaign. During the president-elect's victory speech, he highlighted Priebus's contribution to the team, saying he was an "amazing guy." "Reince is a superstar. He is the hardest working guy," Trump added.