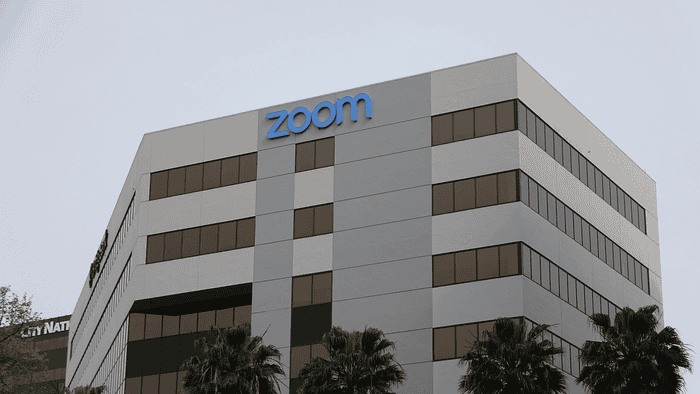 The online video conferencing platform Zoom, which has exploded in popularity in the age of social distancing, is facing a class-action lawsuit after being accused of sharing its users' data to companies such as Facebook without consent.
The lawsuit was filed by a Zoom user in a federal court in California on Monday. It claims that the company doesn't "properly safeguard the personal information of the increasing millions of users," according to The Hill.The suit further alleges that Zoom doesn't give sufficient notice or acquire authorization prior to giving that info to Facebook. 
The lawsuit refers to a recent report from Vicethat explores how the Zoom app's iOS version gave data to Facebook even if the person using it didn't have an account on the social media site. Analysis concluded that Zoom told Facebook when a user opened up the app, and then gave them info about the device that person was using, on top of telling them the time zone that person was in.Further data is also said to have included the phone carrier being used, as well as each user being given an advertising identifier unique to them for the purpose of targeted ads.
The plaintiff who brought forth the suit contends that users wouldn't have used the Zoom app had this practice been disclosed. They're looking for "injunctive relief and damages pursuant to federal and California law."
Last week, Zoom's CEO, Eric Yuan, wrote a blog post in response to Vice's report. He says that the data was shared because the Zoom app gave iOS users an option to login with their Facebook accounts. He further claims they were unaware of the practice up until March 25, which is just a day before the Vice report came out. 
Additionally, Zoom's chief legal officer, Aparna Bawa, stated in the same blog post that the company has never sold customer data and that they have no future plans to. The lawsuit states that the company does indeed do that, though there was no figure given to state how much the plaintiff believes Zoom has received
In keeping with the theme of concerns over privacy and Zoom, New York Attorney General Letitia James sent a letter to the company on Monday, asking what new measures were being put in place as its traffic surges due to coronavirus-related work lockdowns. 
On Tuesday, a Zoom spokesperson said the company would give James the information she's seeking. 
The FBI also came out and warned of hackers popping into tele-conferences, saying they've received multiple reports of people jumping in to screw things up with hate images and pornography.