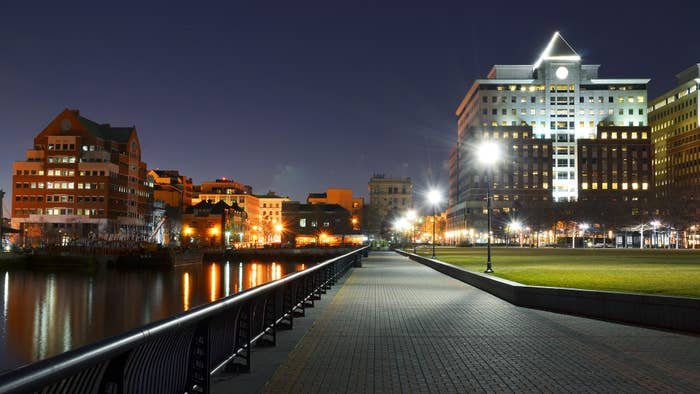 To enforce stricter measures for social distancing, the city of Hoboken, New Jersey announced new restrictions to limit the spread of coronavirus.
In a statement from Mayor Bhalla, the Office of Emergency Management (OEM) is putting the health and safety of Hoboken residents first. In order to limit clusters of people, OEM has instructed "all bars and restaurant establishments, with and without a liquor license" will no longer be permitted to serve food within the restaurant or bar. In addition, "if a bar does not currently offer food, they will no longer be permitted to operate and are no longer permitted to serve alcohol."
The order goes into effect Sunday, March 15 at 11 a.m. local time. According to OEM, "any bar or restaurant establishment that currently offers food service will be permitted to conduct food takeout and food delivery service only."
In addition, OEM is implementing a citywide daily curfew from 10 p.m. to 5 a.m., effective Monday, March 16 until further notice. You can read the rest of the statement below.
The City of Hoboken wanted to create these new measures in hopes to slow down the spread of coronavirus. Similarly, Jersey City Mayor Steven Fulop implemented a 10 p.m. curfew on Thursday for any of the city's establishments with a liquor license.
"We're trying to be more proactive than most," Mayor Fulop said in an interview with CNBC.
On Saturday night, Gov. Phil Murphy announced New Jersey's second death from coronavirus, a female in her 50s who was being treated at CentraState Medical Center in Monmouth County. The statewide total of cases is currently 69.