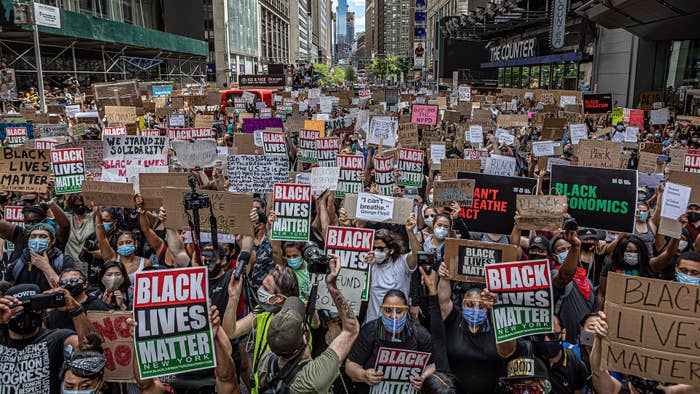 New York City will pay over $13 million to around 1,300 people who were demonstrating in the summer of 2020 in one of the priciest payouts ever made involving a lawsuit with mass arrests.
ABC News reports that if a judge signs off on the award, the protesters—who were either arrested or beaten by the police—will be eligible for $9,950. Plaintiffs were represented by the National Lawyers Guild, which alleged that NYPD leaders robbed demonstrators of their 1st Amendment rights using brutality and making unlawful arrests at the Black Lives Matter protest.
Attorneys for NYC argued that police were dealing with protesters who were setting things on fire and aiming rocks and plastic bottles at officers. In response, officers used a crowd control tactic called kettling to gather peaceful protesters, encircling demonstrators so that they could beat them with batons and pepper spray them before making arrests en masse.
NYC attorneys pushed back on the idea that the city and police were preventing people from protesting. "There is no history—or present or future—of unconstitutional policing," Georgia Pestana, an attorney for the defense, said in a memo. "There is no frequent deprivation of constitutional rights."
The case has been going on for over two years; the award will prevent a trial, which could prove to be costly and politically charged. NYPD leaders named in the lawsuit include former Mayor Bill de Blasio, retired NYPD commissioner Dermot Sheat, and additional police leaders.
Protesters who were arrested for charges like trespassing, property destruction, assaulting an officer, arson, or weapons will not be qualified to win money.