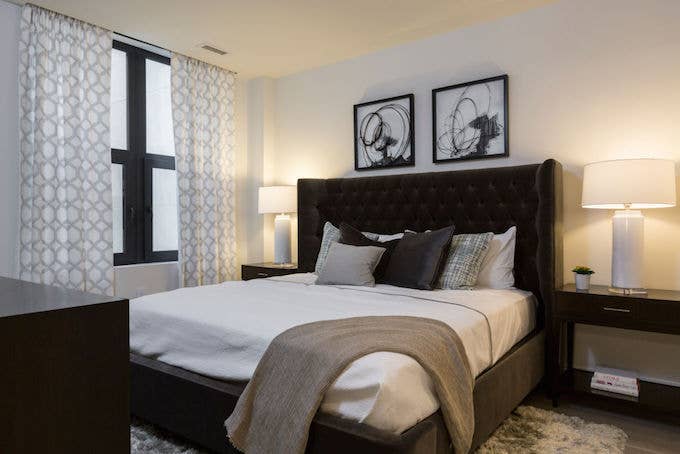 A black adult film star from the Bronx is suing a porn director, claiming the director tricked him into performing in a hardcore-racist shoot without his consent. In the shoot, according to New York Daily News, the director asked the performer's white co-star to use the n-word during the film.  
The actor Maurice McKnight, who goes by the name Moe the Monster, filed the lawsuit against director James Joseph Camp for the shoot which took place in Tarzana, California in July 2017. In the complaint, McKnight claims Camp attempted to get his approval twice to use the racist language during a shoot, both of times he denied "made it very clear that he would not allow this racial slur to be used."
Camp approached him before the film claiming McKnight's female co-star Deborah Hinkle had agreed to use the slur during the shoot. Camp allegedly asked again later, during a break in the shoot. "For a second time, McKnight informed Camp that he did not consent to the use of the racial slur," the lawsuit states.
Hinkle used the slur twice during the shoot, even though McKnight explicitly said no twice before. "I just felt violated and betrayed," the 36-year-old told NYDN. "I've shot over 50 scenes for this company. For a long time, I was one of their top guys. And I'm always publicly talking about racism. For them to even ask me was an insult, then to do it against my will, it hurts. It feels like it was a set-up."
The lawsuit claims that Camp and producer DF Productions (DFI) tried to trick McKnight into "performing sex acts with Hinkle, knowing that Hinkle planned to use the racist slur during the final scene."
The film was published and began selling in December. "Camp and DFI defrauded McKnight for the purpose of creating and selling racist content to its racist customers," the lawsuit states.
McKnight is suing for fraud, negligence, and failure to prevent racial harassment, while seeking damages for lost wages, emotional distress, and embarrassment.
"The use of the N-word in the workplace is extraordinarily harmful to African American workers. It's a violent, abusive word that embodies the pure evil of racism. It has no place in our society," McKnight's lawyer Dan Gilleon told NYDN. "Moe is going high by filing a lawsuit instead of acting in kind to this egregious act of racism."