Madrid is one of the most culturally diverse cities, where every corner you turn is rich in history and offers everything you need. I've been to Madrid more than once and always had an amazing time, but my recent trip early this June was particularly memorable because it was during club football's (soccer) biggest weekend: an all English-affair featuring Liverpool FC vs. the Spurs in The UEFA Champions League. To add to the excitement, this was the first time since 2011 that there was a team from England in the Champions League final.
Thanks to the good folks over at Heineken, which was one of the official sponsors of the UEFA Champions League, my friends and I were not only granted exclusive access to the game but were introduced to some of the best spots Madrid had to offer. No cap, it truly was an "unmissable" weekend. Here are a few key spots to check out if you're in Madrid during the spring and summer months.
Spanish Cuisine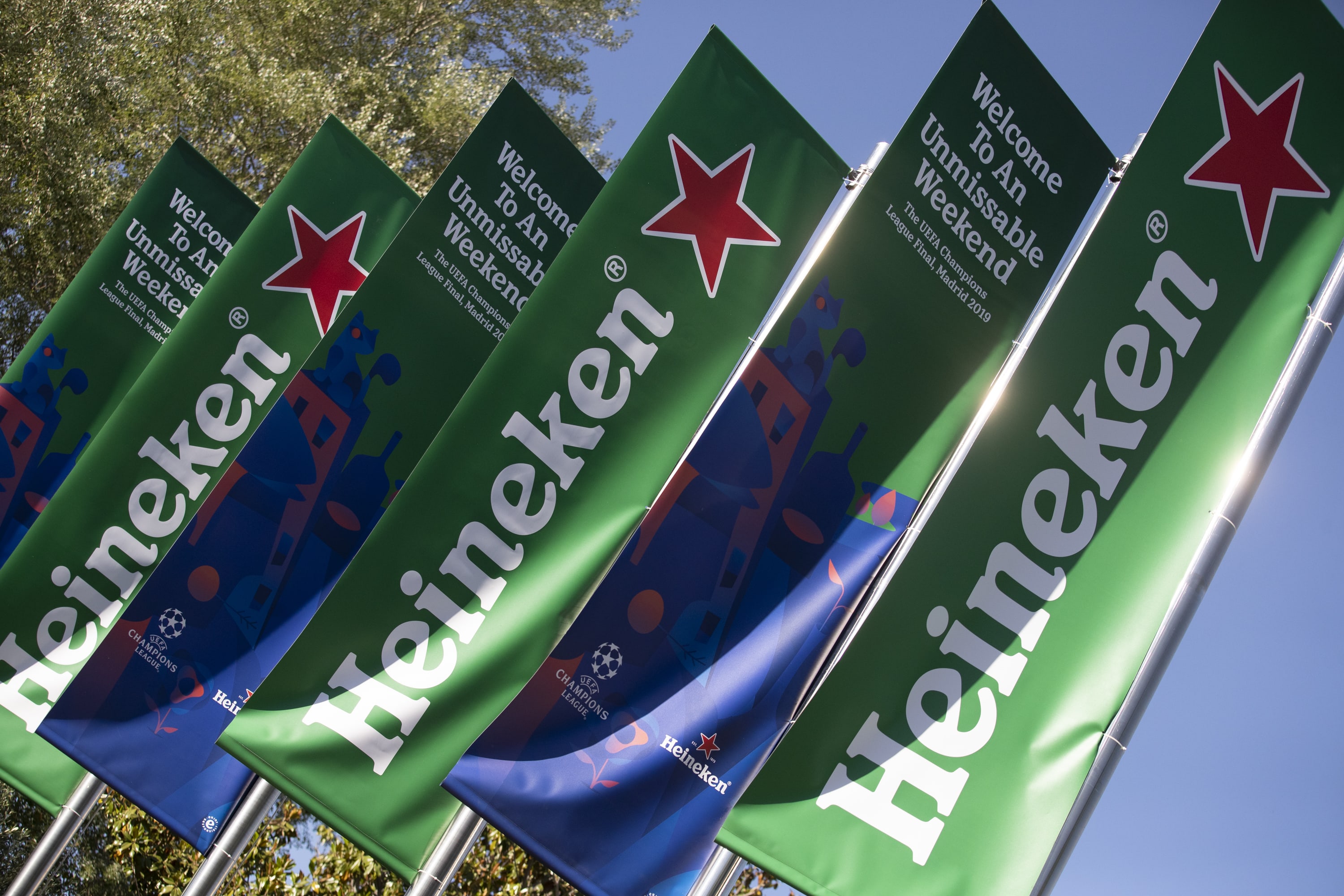 The food in Madrid is amazing and one of the first places you've got to make a reservation at is the world's oldest restaurant, El Botin. Tucked in the central neighborhood of the city, the establishment makes for a one-of-a-kind experience. From the moment you enter, it feels like you're stepping back in time. El Botin's most notable dishes feature pork or lamb that are uniquely cooked in a wood-fired oven that has been burning since 1725.
Another spot you'll definitely want to check out is La Primera. Located along the busy street of Gran Via, the restaurant stands out because of its unmistakable golden-door entrance. Be sure to try their desserts, especially the Tarta de Queso (cheesecake). Also, for a unique mix of Latin-American/Iberia-Asian dishes, stop by Habanera. Nestled in one of Madrid's wealthiest neighborhoods Salamanca, the Cuban-inspired locale features Latin-jazz music playing in the background that quickly turns into a vibrant nightlife spot as the evening passes.
Drinks & Nightlife
Not far from the Liverpool fan zone, tucked away in the Cortes neighborhood of Madrid, is one of the city's top-rated barras, Radio Rooftop Bar Madrid. With both indoor and outdoor seating, two bars and an amazing view, this place is equipped to keep you sippin' all night. If you're looking for more than drinks, the bar offers tapas, small plates meant to share… But, if you're like me, you'll want to savor every bite for yourself. Be sure to order their croquetas de jamon and personal sized paella con arros negre. These will be the best croquetas you'll ever eat in your life. Facts.
While I was there, we caught up with Dutch legend and former Chelsea FC player Ruud Gullit and got his take on sneaker culture. Spoiler: Italian fashion is the best in the world.
Sports & Entertainment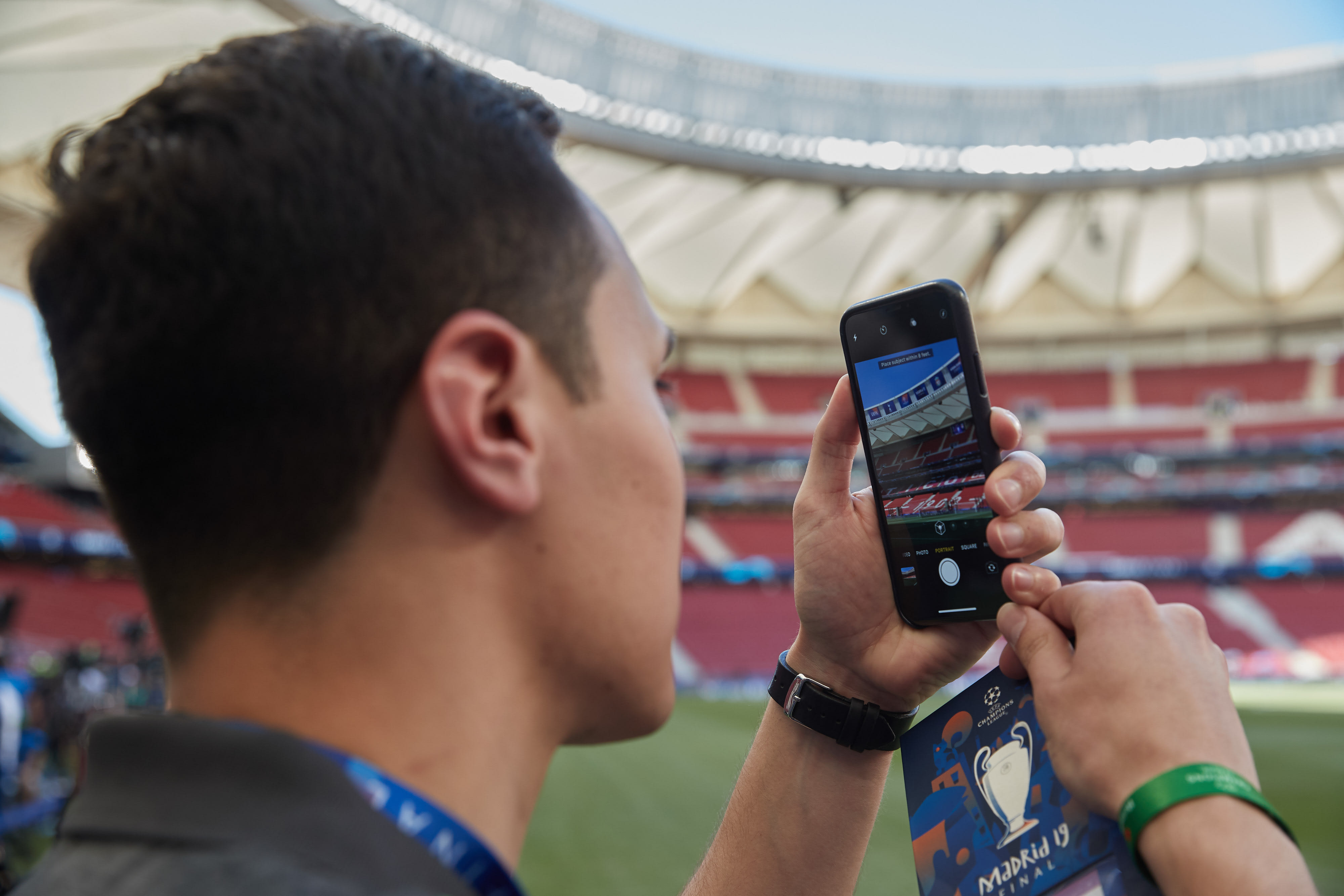 The Wanda Metropolitano is one of the newer stadiums in Europe and home to Atlético de Madrid, Real Madrid's city rivals. First opened in 2017, the stadium is equipped with state of the art technology and able to service all 64,000 fans attending any football match. You may remember them from the 2014 and 2016 final when both teams met in the championship match. Upon entering the stadium, you can't help but notice the sheer size and width of the pitch. During our tour of the stadium before the match, I got some exclusive footage only possible on this trip.
All in all, Madrid is a city that has everything you need; the perfect balance between working hard and playing harder—a siesta every day after lunch, a vibrant nightlife, and a passion for football that belongs in a league of its own.
If you had 36 hours in Madrid, make sure to watch a football match to fully immerse yourself in the culture, eat tapas with a cold beer at any corner in the city, or go on a run in Parque Retiro.
As one of my favorite sayings goes, "I loved New York 'til I visited Madrid."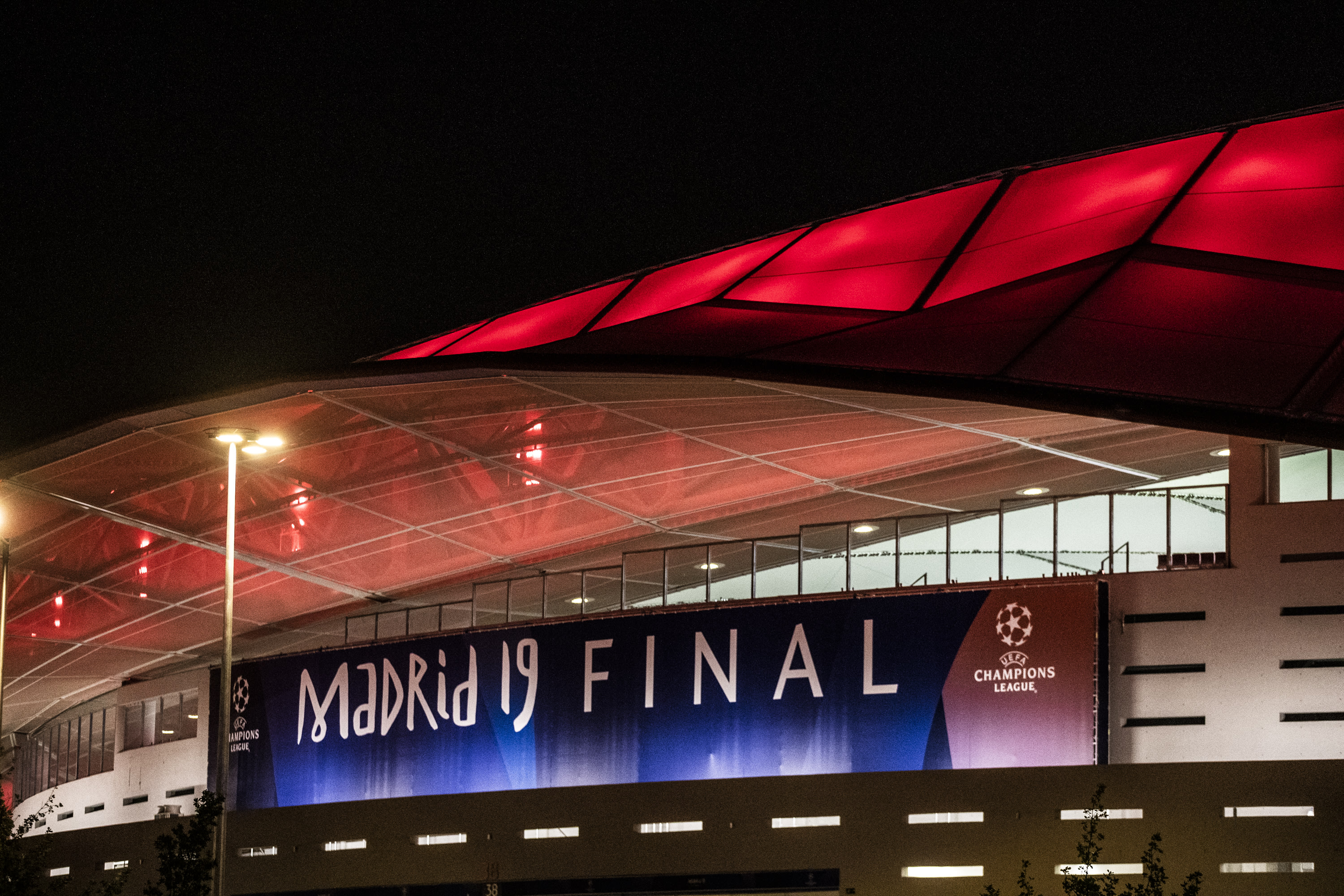 The UEFA Champions League Trophy Tour Presented by Heineken® is part of HEINEKEN'S wider partnership with the unmissable moments of the UEFA Champions League.