"Fate" is perhaps the word most apt to describe Visual By Pierre's come-up story. About six years ago, the photographer was let go from a 9-to-5 that paid well but wasn't his passion after skipping work one day to shoot a wedding. With his savings, he left his native borough of Queens, and moved into an apartment in Harlem. There, he secured a job as a bike messenger, and took with him his secret weapon.
"I would deliver packages," Pierre says, and begins to mime the motions. "If I saw something fly, I [would] take my camera out, shoot it, go back, start riding another package—do it back and forth."
It was street style in its purest form: "This was really my first full-on tour of Manhattan, so I knew every single crevice just riding my bike. Legit the whole city was my backdrop."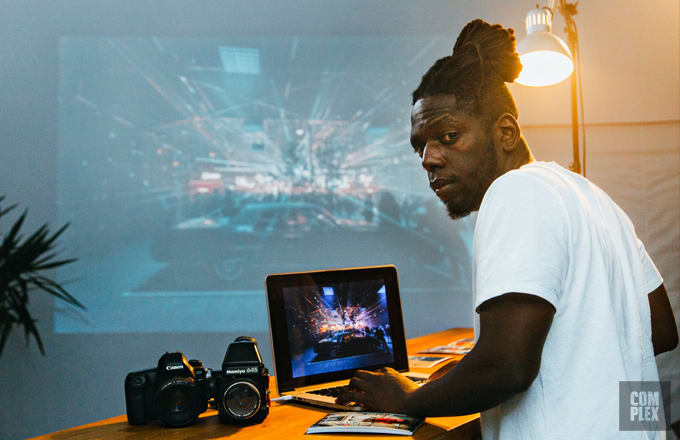 Snap, snap, snap. Pierre's portfolio grew, as did his Instagram following. Since then, he's scored fashion shoots, traveled around the globe, and even forayed into the sporting world—lenses by his side. This summer, he was back in Queens on the frontline at the U.S. Open, photographing the likes of Serena Williams, Rafael Nadal, and more.
Today, Pierre is shooting an exclusive video spot with Puma, detailing his creative process and wearing the brand's new RS-0 Optic silhouette. The sneaker nods to the evolution and reinvention of photography as a medium over the last several decades, via its reflective specs.
When he's not snapping celebrities or collaborating with top-flight brands, you'll likely find Pierre on a corner in SoHo: "I just watch people, and I see, like, 'Okay, this person really put [a lot of] effort into what they were wearing today. That's the one.' Boom," he says, miming again. "I capture that one."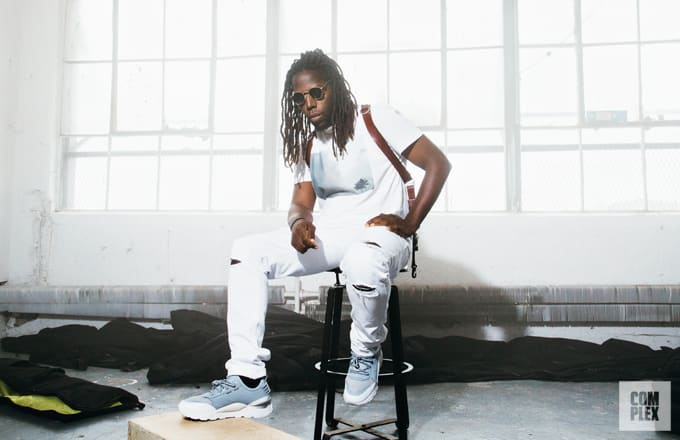 Brooklyn felt like an ideal setting to talk reinvention—the street outside the studio could be its own manifestation of it. For Pierre, the city is both the creator, and the creation.
"I think the city's constantly changing. I think that's what makes it more interesting," he posits. "I mean, for whatever the good or bad that comes with it, the fact that the city's always changing means that you're never going to get bored with it. And it actually creates the urgency to capture it more."
When questions of legacy arise, Pierre is hesitant to answer them. He is dutifully aware of the street style photographers who came before him; who first saw hip-hop culture in what b-boys were wearing: the Puma Clyde's, the Puma tracksuit. But he also knows that moving forward, photography will always be at a precipice, where what is old or new is indistinguishable. Think film cameras and social media.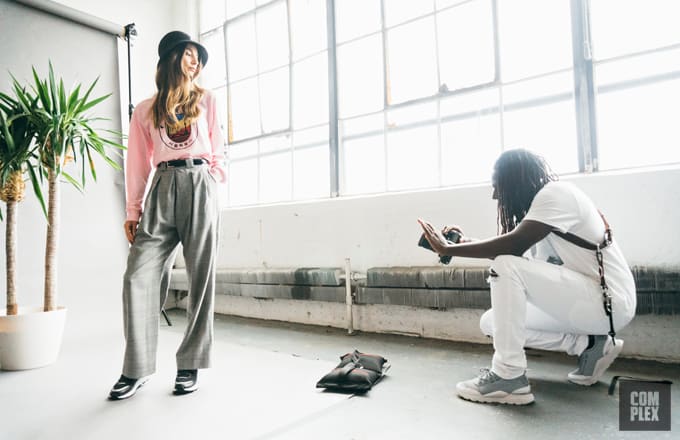 That's what pushes him, Pierre says, to never get comfortable. Because there's always something more. He keeps just one mission at heart: stay cool.
"Cool has always been one of the driving forces of anything that I've done in life," he declares. "I've done it because I thought it was cool, or I thought people would find it to be cool. So when people see it and [are] like, 'Damn, that photo was tight...', I want them to get that initial feeling from it, first and foremost."
For more on Visuals by Pierre, check out the video above to watch him shoot his favorite subject: New York City.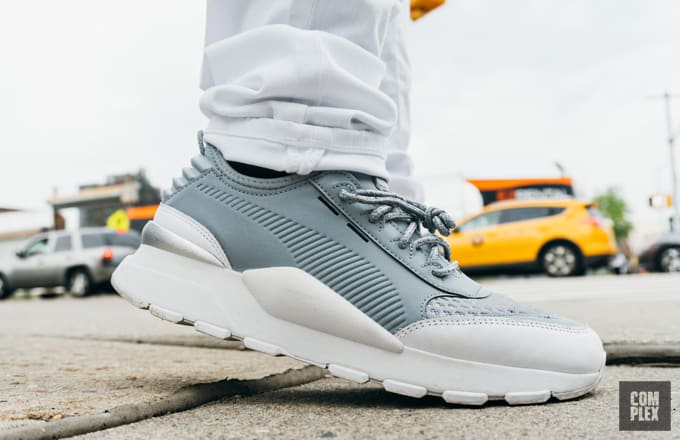 The Puma RS-0 "Optic" is available online and in participating Puma retail locations now.