Tamir Rice's Mother Is Planning to Open Cultural Center for Cleveland's Children
Samaria Rice hopes to open The Tamir Rice Afrocentric Cultural Center in 2019.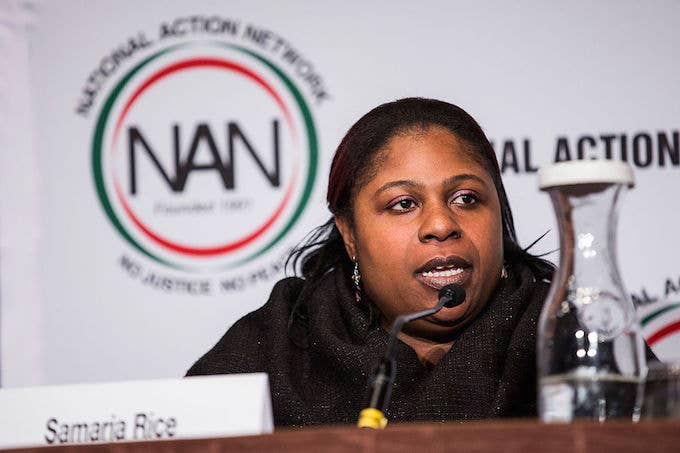 Getty
Image via Getty/Andrew Burton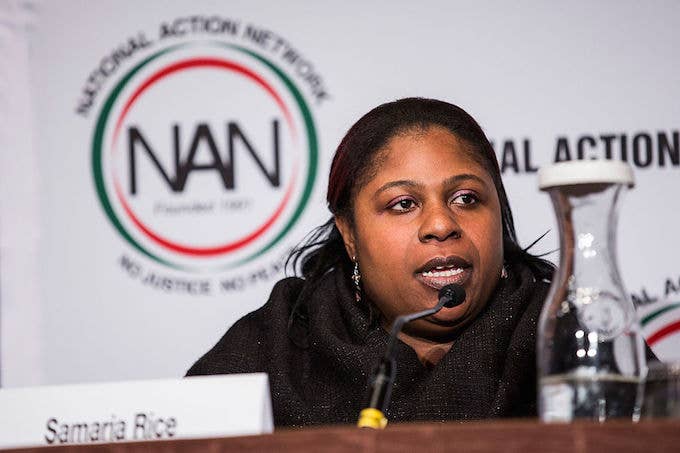 It's been nearly four years since 12-year-old Tamir Rice was killed by police at a playground in Cleveland. Samaria Rice, Tamir's mother, is now working to establish a new cultural center in her son's name to serve as a refuge for other black children in Cleveland, as The Root points out. The Tamir Rice Afrocentric Cultural Center will provide children a place to engage in activities involving visual art, drama, music, and other lessons relating to civics.  
"Nobody is talking about Tamir anymore in Cleveland," Samaria said. "And that's sad."
Rice has purchased a building for the cultural center through the Tamir Rice Foundation, and hopes to have the program up and running in 2019. In addition to providing creative activities for the kids, Rice hopes the space will teach kids how to "dissect and participate in political systems."
But completing the center has not been a smooth process, thanks to opposition from some people in the community. According to theCleveland Plain Dealer, a person recently super glued all the locks on the 3,500-square-foot building to prevent Rice from getting inside. "I don't pay no attention to them," she said. "They can't beat me for the simple fact that their child wasn't killed by the state. I'm going to do it through the grace of God and I'm going to do it because the city of Cleveland gave me no choice but to do it as far as building my son's legacy and keeping his legacy alive."
Next month would have been Tamir's 16th birthday. In celebration of his life, Rice is throwing a "Sweet Sixteen" party for her son and raising money to renovate the building. "I'm a nurturer and I still had some nurturing to do for Tamir but I was robbed of that...I want to see some positivity," Rice said. "I don't really see a whole lot of positivity coming out of the inner city when it comes to the youth that is suffering...I want the center to give them a sense of hope."
Rice not only wants to give black kids in Cleveland a sense of hope, but also help them understand how local politics are working for or against them. "I've got to channel my stuff to the youth because they're going to be our future," she said. "I may not see it in my lifetime, but the center will make sure it gets done, that's for sure."