Bernie Sanders Faces Backlash for Criticizing Obama on Anniversary of MLK Assassination
The senator called Obama an "extraordinary candidate" during his visit to Jackson, Mississippi on Wednesday.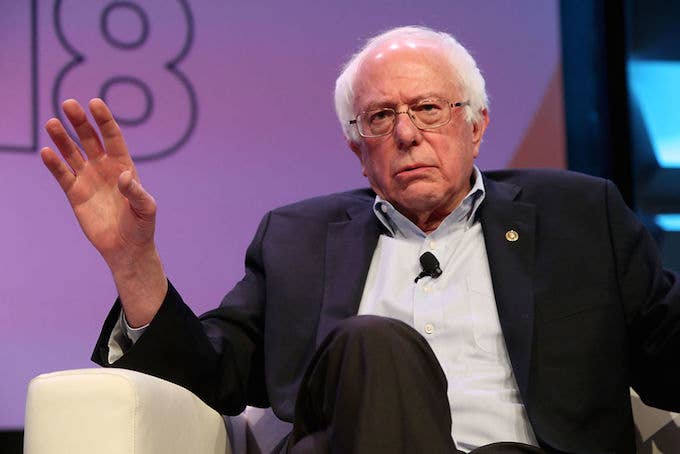 Getty
Image via Getty/Gary Miller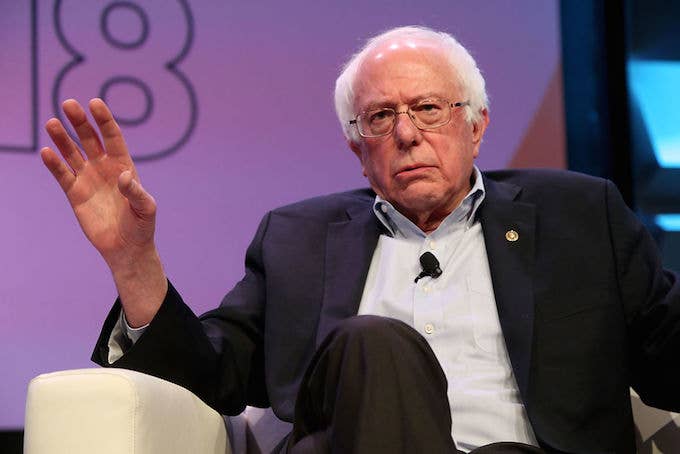 People on Twitter are calling out Senator Bernie Sanders after some comments he made about former President Barack Obama while in Jackson, Mississippi on Wednesday.
While participating in a town hall meeting about economic justice, Sanders criticized the "business model" of the Democratic Party over the last 15 years. He reportedly said, as the Daily Dot points out, that many don't see the Democratic Party's failures because "there was a charismatic individual named Barack Obama. He was obviously an extraordinary candidate, brilliant guy." He also pointed out how Democrats lost a record number of seats in the House and Senate during Obama's presidency.
These comments frustrated both residents and the online community. Sanders minimizing Obama's numerous achievements and the symbolism of his presidency to simply being a "charismatic individual" and "extraordinary candidate" while in Mississippi—of all places—seems alarmingly dismissive.
As Daily Dot cites, locals were already wary about Sanders' visit to talk with Jackson Mayor Chokwe Antar Lumumba about Martin Luther King Jr.'s dedication to economic equality, 50 years after King's assassination. In the Jackson Free Press, Laurie Bertram Roberts, a grassroots activist and co-founder of the Mississippi Reproductive Freedom Fund, writes "Bernie cannot come to the cookout. Sorry, not sorry."
Bertram Roberts criticizes Sanders' presence in Jackson based on how he prioritizes class issues over racial equality, as well as his flexible views on reproductive rights and identity politics. "So far [Sanders]'s just playing the hokey pokey with social justice and, frankly, black people and especially black women don't need any more white so-called allies who do that," Bertram Roberts wrote. "Martin Luther King Jr. was many things, but he was never a man who was flexible about human rights. He died working for economic and racial justice. He certainly wasn't a man who didn't understand intersectionality even before we had a word for it. The Poor People's Campaign is an intersectional vision."
See more of the criticism from people on Twitter below.