Trump Administration Fired All Remaining Members on HIV/AIDS Council by Sending FedEx Letter
The firings came without warning.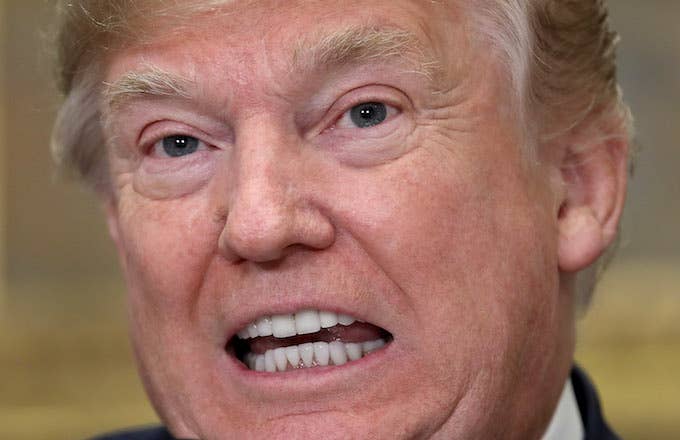 Getty
U.S. President Donald Trump speaks during an event at the White House promoting the administration's efforts to decrease federal regulations December 14, 2017 in Washington, DC. The administration has vowed to remove two regulations for every single regulation added in an effort to reduce the amount of bureaucratic 'red tape'. (Photo by Win McNamee/Getty Images)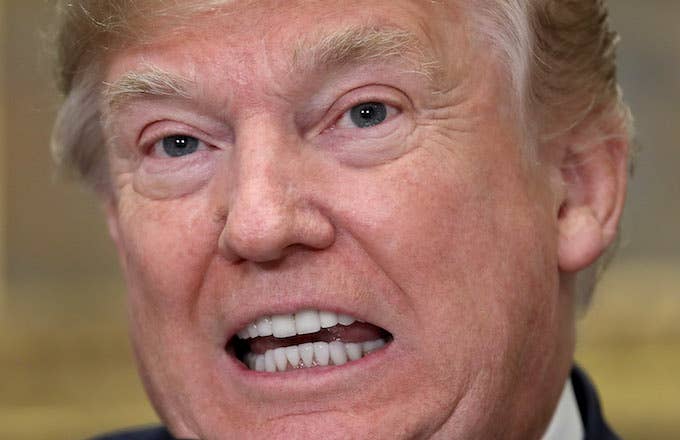 The Trump administration has fired all of the remaining members of the Obama-appointed Presidential Advisory Council on HIV/AIDS (PACHA), the Washington Bladereported.
The firings came without warning by way of a FedEx letter and were unexpected by most of its membership. "On December 27, 2017, the current members of Presidential Advisory Council on HIV/AIDS received a letter informing them that the Administration was terminating their appointments," PACHA executive director Kaye Hayes said in a statement. "They were also thanked for their leadership, dedication and commitment to the effort."
While Hayes confirmed that the White House fired the remaining members this week, she also pointed out that the Trump administration has every right to appoint new members to the council. During the Obama administration, a majority of George W. Bush's appointees were cleared out to make room for new faces.
Scott Schoettes, a former member of PACHA, disagreed openly on Twitter, calling the firings a "purge." The "remaining HIV/AIDS council members [were] booted by Donald Trump. No respect for their service," Schoettes wrote on Twitter Thursday. "Dangerous that Trump and company (Pence especially) are eliminating few remaining people willing to push back against harmful policies, like abstinence-only sex ed."
Another former member of PACHA, Gabriel Maldonado, also disagreed with the abrupt firing. "To be arbitrarily dismissed in the middle of my term is incredibly confusing," he toldGay Pop Buzz in a statement. "It feels like retribution against members of the committee who have spoken out against the Trump administration for their inaction on issues related to HIV/AIDS."
Formed in 1995 during the Clinton administration, the council's experts in health policy help lead the conversation on HIV and AIDS alongside the White House and the Secretary of Health and Human Services.