Last night, Kendrick Lamar released the music video for his new single "Humble." The video, which was shot by Dave Meyers, is art. There were powerful scenes, beautiful imagery, and terrible/hilarious golf swings (sorry, Kendrick). But that's not all. Lamar, who's been one of the better dressed rappers, also wore some of the best 'fits we've seen him rock in a while. Shout out to his stylist, Dianne Garcia. 
One of the most talked-about pieces from the music video was Lamar's white "Dreamer" hoodie. The hoodie is by Los Angeles-based brand Second/Layer, who we named one of the best brands of 2016. Second/Layer, founded by Anthony Franco and brothers Jacob and Joshua Willis in 2012, makes the most basic pieces, well, not basic. They make everything from slightly-cropped sweatshirts to elastic waist trousers and the perfect tees with minimal branding. 
The white Lil Dreamer hoodie is currently available on Second/Layer's online store and several other stockists, like Notre Shop and Ne.Sense.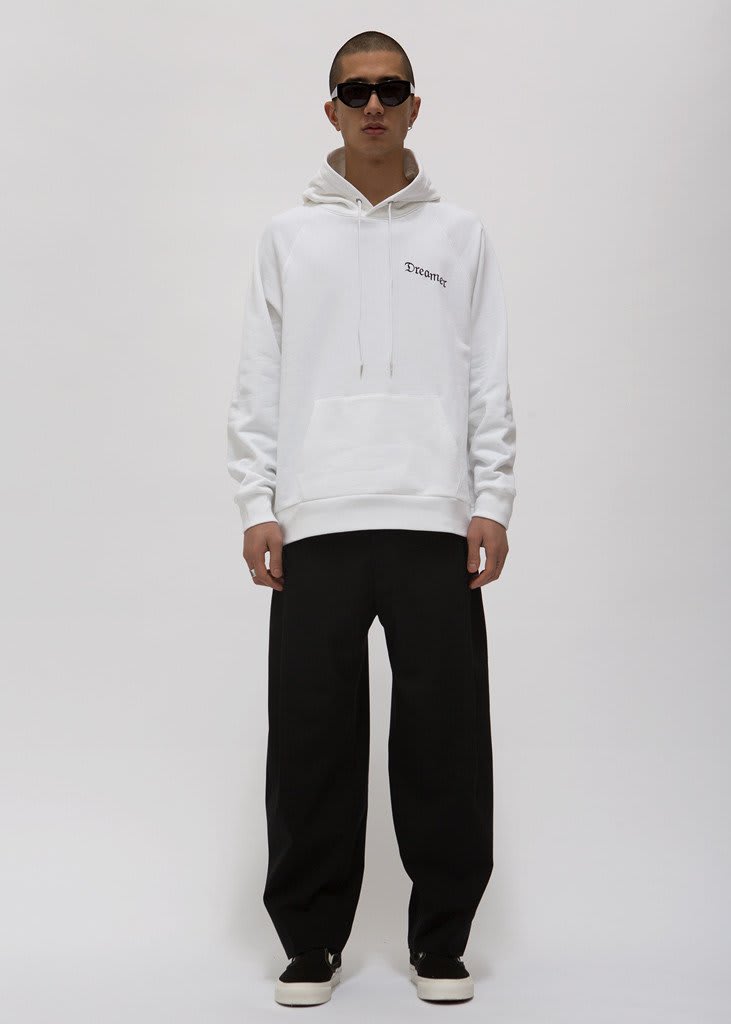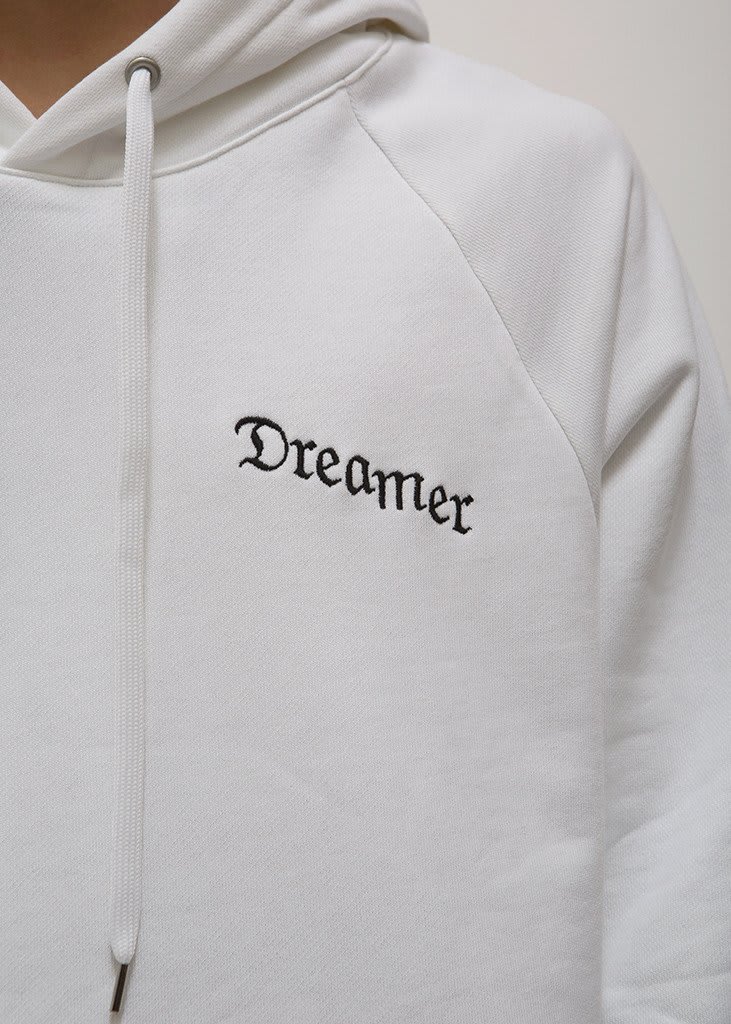 In an email to Complex, the Second/Layer guys said they're fans of Lamar and are appreciative of the co-sign. "We are more stoked to know we have people we respect liking what we do and see that as more satisfying than anything else," they wrote. "We don't measure our success by how much money we make or how many followers we have. To us that is all irrelevant in the long run. Either way, we didn't plan for any of this. It just happened and we are happy to know that there will be new clients introduced to the brand. Hopefully they like it for what it is not who is wearing it. We are blessed to have Kendrick wearing Second/Layer. But we would like the song even if he wasn't."
Lamar also wore a Second/Layer black long sleeve tee, which you can cop here.