If Kobe Bryant came out today and said that he thinks the Lakers are definitely going to make the NBA Playoffs next season, we would laugh—but we also think, "Hmmm…is he right?" Kobe has earned the right to make bold predictions like that.
Lakers rookie D'Angelo Russell has not. He hasn't even played in his first NBA game yet, but Russell is already predicting that his team will make the postseason next year.
"Expectations are high," he told Basketball Insiders recently, "but this Lakers squad will most definitely be a playoff team."
"Most definitely"? Listen, you can't fault the kid for having confidence. We'd rather hear him say this than say what DeSean Jackson said when he was asked if the Redskins are going to make the playoffs this season. But…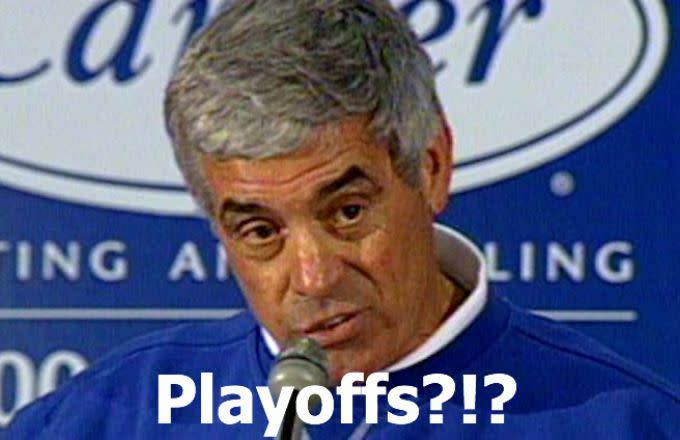 Sorry, but we just couldn't help ourselves. This seems like a move designed to get Russell back on Kobe's good side, no?
Send all complaints, compliments, and tips to sportstips@complex.com.
[via SLAM]