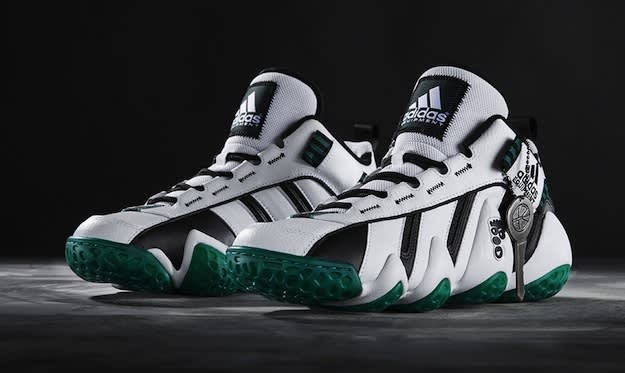 Believe it or not, the
Darren Griffin is a fashion and sports writer based in Austin, Texas. Follow him on Twitter.
RELATED: The 50 Most Influential Sneaker Sponsorships in Sports History
RELATED: Khloe Kardashian Explains Why She's Been Hitting the Gym So Much Lately
<!--nextpage-->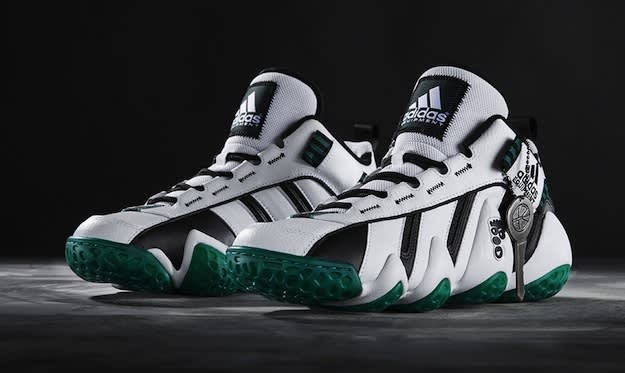 No. 10 - adidas Key Trainer
Year Introduced: 1996
Who Should Buy: anyone who read this.
Say what you will about Keyshawn Johnson as a player, he had one hell of a signature shoe. Too bad no one truly cared until it received the retro treatment from adidas earlier this year. Whether he was catching balls for the Jets, or now in his current role behind a desk as an NFL analyst, the Key Trainer was/is a great shoe.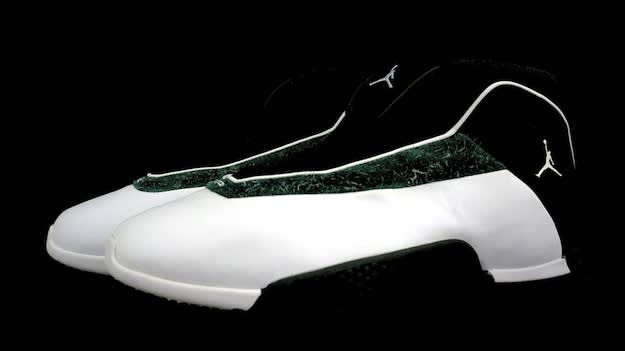 No. 9 - Jordan Trifecta
Year Introduced: 2000
Who Wore It: the most loved/hated man in Philly during the 2000's.
When Donovan McNabb was at his best he was virtually unstoppable. So when he laced up in the Air Jordan Trifecta at the turn of the century, it was certainly a sight to behold. However, though, like others of the Jordan Brand lineage, the design progression was too much for some. Advantageous to say the least, Jordan Brand again was punching out of their weight class. Sometimes being too good has its drawbacks.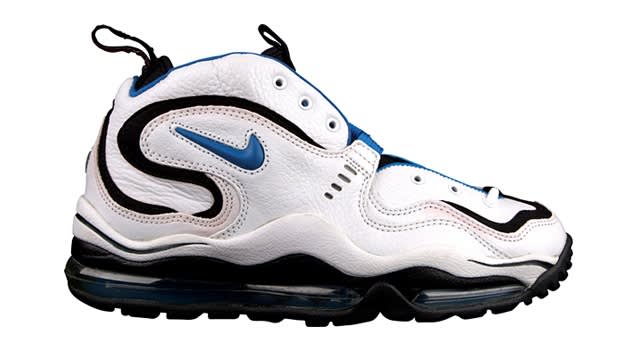 No. 8 - Nike Total Air Max Bus
Year Introduced: 1996
Who Should Buy: anyone with a spray on hairline.
They didn't call Jerome Bettis the "Bus" because of his preferred method of transportation. Nor did his 1996 signature shoe, the "Nike Total Air Max Bus," gain much of its fame on the field. The silhouette is well noted amongst sneaker enthusiasts, that much is clear. But considering how far ahead of its time this sneaker actually was, it should be far more heralded than it actually is.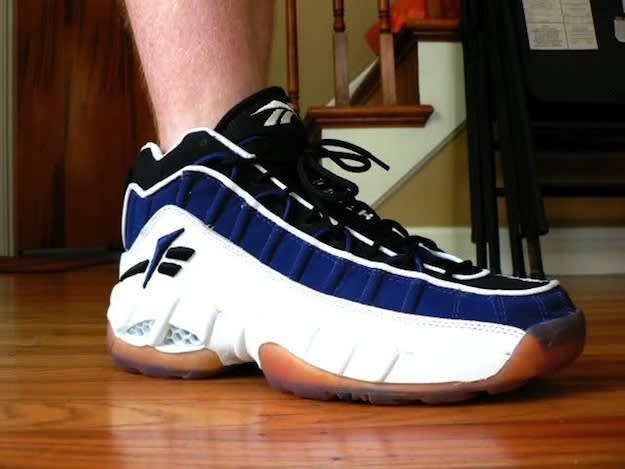 No. 7 - Reebook Bump N Run
Year introduced: 1996
Who Wore It: Herman Moore & Ken Norton Jr.
With little doubt among the most underrated Reebok trainer of the 90's, the Bump N Run is a great shoe. Understated, functional, and one of the best traction sneakers of its era.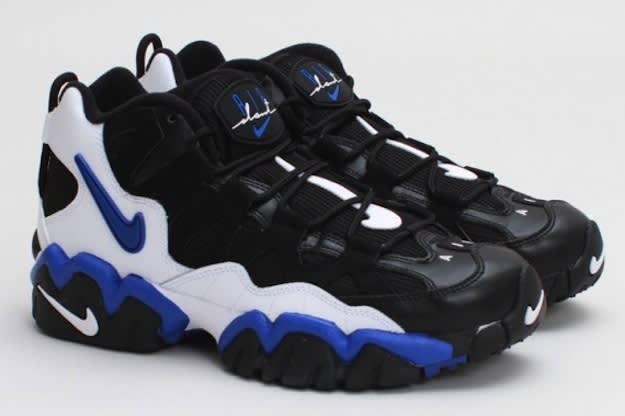 No. 6 - Nike Air Slant Mid
Year Introduced: 1996
Who Should Buy: the person who purchases every shoe today they couldn't afford in the 90's.
Not attached to any one athlete yet worn by several, the Air Slant Mid is revered now more than it was upon its released in 1996. I guess deferred gratification isn't the worst thing in the world.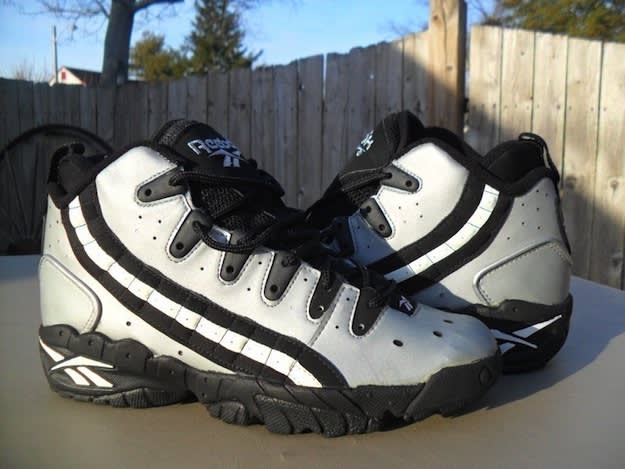 No. 5 - Reebok TD Threat
Year Introduced: 1995
Who Wore It: Darick Holmes
Along with Nike, Reebok was among the few brands to release football trainers with regularity in the 90's. Sure, many didn't sell out stores or populate the field in large quantities, but select models certainly should have. The TD Threat is the best example to that end.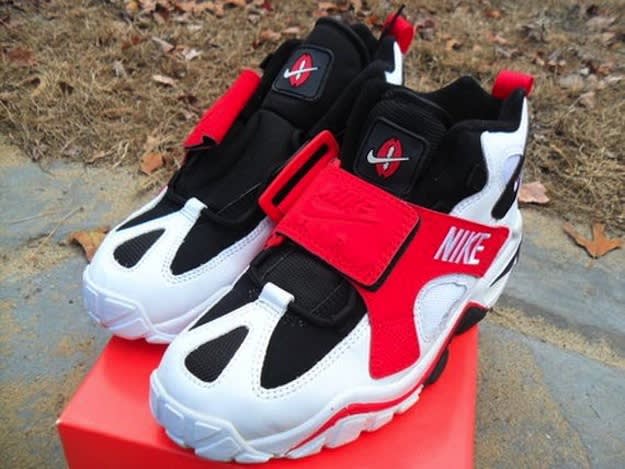 No. 4 - Nike Air Turmoil
Year Introduced: 1995
Who Wore It: every NFL player in the 90's without a signature line.
During a time where signature silhouettes were extremely prevalent, especially in the NFL, trainers non-specific to any one athlete were often overlooked. Enter the Nike Air Turmoil – a multi-dimensional sneaker that came in about as many colorways at the highly popular Air Veer. Adversely, it didn't see near the level of attention on the field or off it.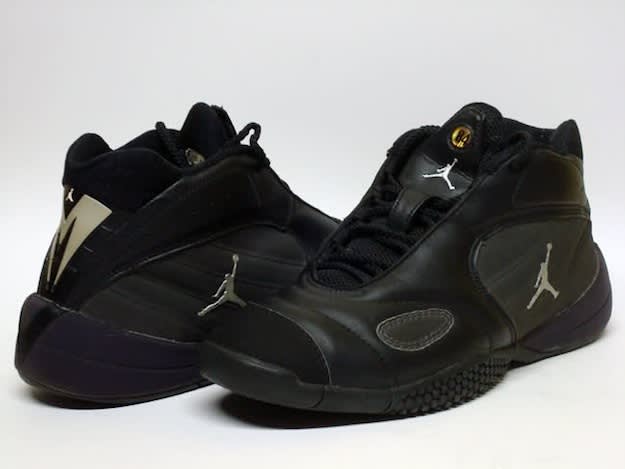 No. 3 - Air Jordan Mossified
Year Introduced: 2001
How to Purchase: straight cash, homie.
A two-sport athlete in high school, wideout Randy Moss was a perfect fit for Jordan Brand. The 2001 release within his signature line, the Air Jordan Mossified, hit its mark aesthetically, but didn't hold a candle to the Cover 3 (Super Freak). That, and likely that alone, lowers it on the totem pole substantially. Wrongfully, of course.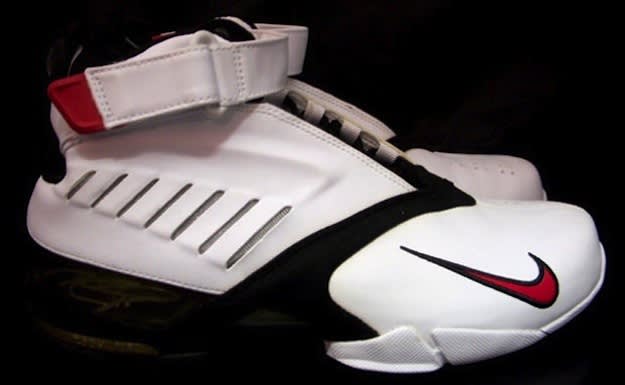 No. 2 - Nike Zoom Vick I
Year Introduced: 2003
Who Should Buy: Jets Fans.
While we can all agree that the Nike Zoom Vick II is among the best NFL trainers and signature sneakers of its time, its predecessor was unfortunately slightly due to its greatness. Both sleek and aggressive with razor sharp design cues, the Nike Zoom Vick I certainly didn't get its just due.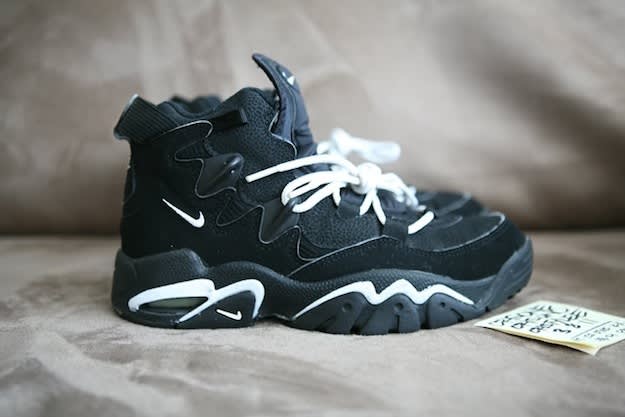 No. 1 - Nike Air Bowl Trainer
Year Introduced: 1995
Who Wore It: Troy Polamalu 1.0.
Though Rod Woodson was very much a star by league standards, for a multitude of reasons, his shoe of choice didn't quite generate a similar response. The Air Bowl Trainer was undoubtedly a proven seller off the field, but was grossly undervalued as a strong trainer on it.
RELATED: The 50 Most Influential Sneaker Sponsorships in Sports History
RELATED: Khloe Kardashian Explains Why She's Been Hitting the Gym So Much Lately