With the unveiling of the LeBron 12, we didn't just get the latest signature shoe for King James, we saw the evolution of Nike's cushioning and what to expect in the future with hexagonal Zoom Air. After 20 years of the original Zoom Air cushioning, Nike revolutionized the system to make it stronger, more flexible, and offer a greater amount of stability without losing that soft, springy feeling people have grown to love over the years. But what exactly goes into the all-new hexagonal cushioning you ask? Design Boom is here to give you an in depth look.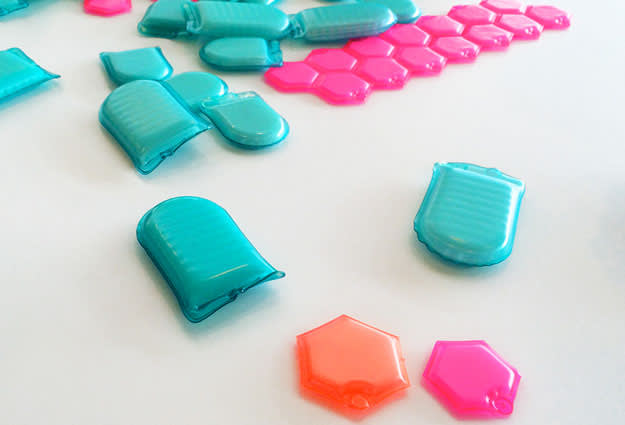 Hexagonal sectioning doesn't just offer more flexibility, the design makes for a lighter shoe, which just about everyone is looking for. Nike designers analyzed scientific data of players to determine a pressure mapping system, and provide cushioning where it's needed the most, and how it can affect the pivoting and exploding during intense exercise.
Director of Nike cushioning innovation team Taryn Hensley spoke with Design Boom to give some insight on what went into the design process:
"Because of the powerful, intense way LeBron plays basketball he really pushes his shoe to the limit. the feedback and data we got from him when we started designing the LeBron 12 was that he wanted the same, snappy, low profile cushioning that the zoom offers but with greater flexibility for quick cuts and powerful drives."
"Our goal was to break the cushioning down into sections that could be tailored to the information we got back from foot pressure maps and other data from the NSRL [NIKE sports research lab]. a big challenge came in developing an outsole that accommodated the zoom air pads – we couldn't just 'butter over them' with rubber – we needed to work hard to find a solution where you still let you feel the benefits of zoom air, but at the same time allow for the deep grooves that provide the improved articulation. for me, the way the sole fits together has been one of the most satisfying aspects of developing hexagonal NIKE zoom air."
"this technology allows easily for crossover into other sports lines because you're essentially mapping cushioning to the foot based on what it naturally wants to do. you can see we've already begun applying hexagonal NIKE zoom air to training shoes – because you have that same intense, multi-directional movement in training that you have in basketball."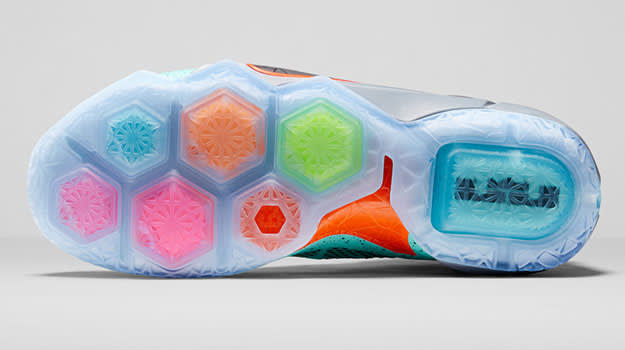 RELATED: 5 Nike Sneakers That Deserve a Hex-Zoom Makeover
RELATED: Start Saving! Nike's Already Got Six Zoom Hypercross Trainers On Deck