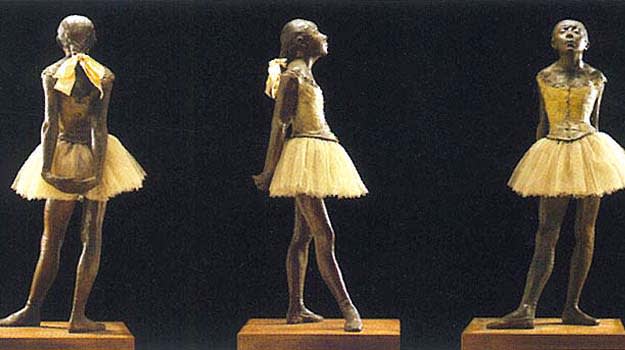 Some things get worse over time. Young men and women once wrote flowery letters of courtship to one another, yet today we settle for texted strings of abbreviations and emojis. The theatre was once the popular entertainment for the masses; today Duck Dynasty and Big Band Theory hold that distinction. Yet another thing that has degraded during mankind's relentless march towards oblivion is stretching ability. It is easy to trick yourself into thinking that we live in a golden age of stretching. With the plethora of YouTube videos out there instructing you on every aspect of form for any athletic endeavor, it is easy to think that we live in enlightened stretching times. Today, we offer definitive proof that this simply isn't true.
A look at the great works of art throughout history can provide many insights. Of course, you learn about the artistic tastes of the time. You can also glean all sorts of information about the social, political, and sexual environments of the period. Today, let's add yet another item to the list of possible insights. Great art often teaches you how people trained back in the day. Today, we take a survey of exercise warm-ups as recorded by the greatest artistic minds of all time.
RELATED: 10 Things Every Man Should Know Before His First Yoga Class
RELATED: 10 Moments In Human History Where Better Sneakers Would Have Helped
Brenden Gallagher is a freelance writer in Los Angeles who only takes stretching advice from Grecian urns.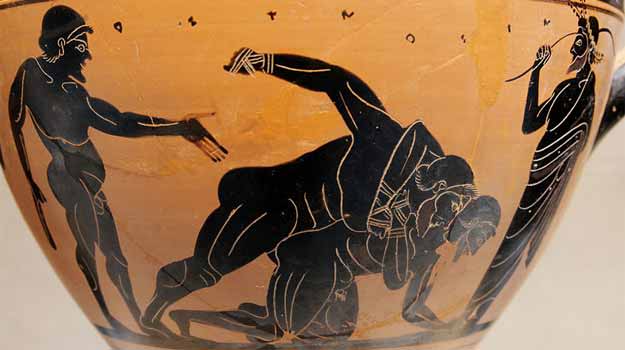 Pankration A.K.A. Just Two Dudes Helping Each Other Out
Artist: Theseus Peinter
Year: 500 BC
Likelihood this is a real stretch: 9/10, In fact it gets a little too real.
An awkward position, sure, but you can't argue with the results. These guy's thigh muscles are three times thicker than those of the Grecian onlookers, and their glutes are worthy of the Anaconda video.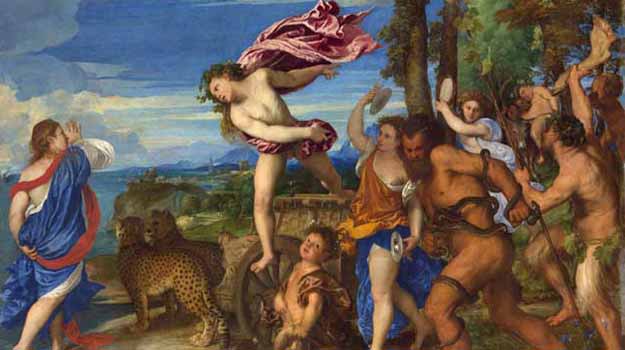 Bacchus and Ariadne A.K.A. Float Like a Bacchus-fly
Artist: Titian
Year: Circa 1520
Likelihood this is a real stretch: 5/10, White guys don't get air like that unless they're last name is Ginobili.
Do you have any idea how good a stretch you get if you are flying while you lunge? Of course, you don't mortal! How dare you question the warm-ups of the gods!!!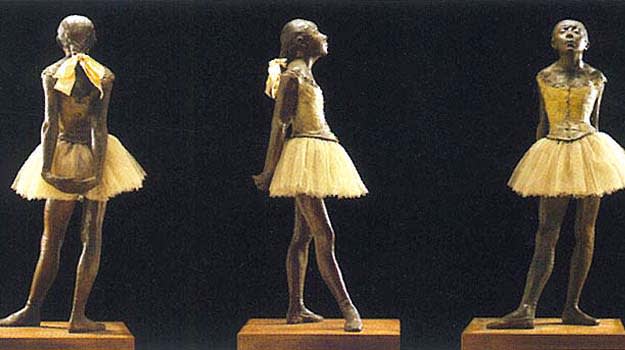 Little Dancer of Fourteen Years A.K.A .She Already Know She She Bad
Artist: Edgar Degas
Year: 1881
Likelihood this is a real stretch: 10/10, Though the stretch is simple, the resting bitch face takes practice.
Your girls is above it already at age fourteen, and can you blame her? With style game like that at such a tender age, you don't need to stretch too hard.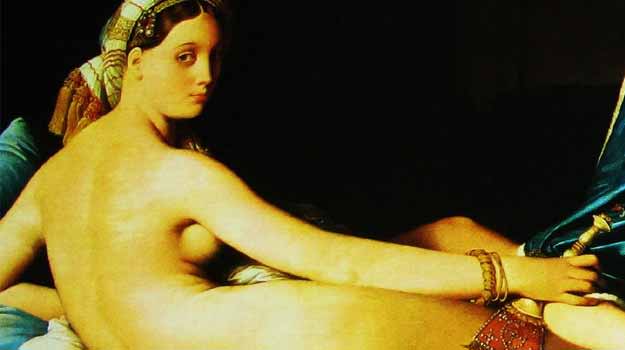 Grande Odalisque A.K.A. Hip Concu-bind
Artist: Jean-Auguste Dominique Ingres
Year: 1814
Likelihood this is a real stretch: 2/10, She couldn't be giving this less effort if she tried.
There is nothing grand about the stretching being attempted by this Odalisque (that means "concubine.") Your girl is clearly more concerned with hiding her side boob thank getting a good burn. If she wants to keep favor in this castle she is going to have to do better than this.
Snap the Whip A.K.A. Boys Will Fling Boys
Artist: Winslow Homer
Year: 1872
Likelihood this is a real stretch: 8/10, Boys did all sorts of lame shit before they had the Internet.
The key to getting a good stretch here is to be the whip and not the one being snapped.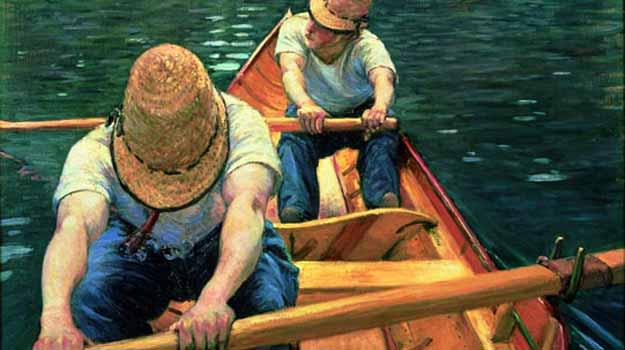 Oarsmen Rowing on the Yerres A.K.A. Oar-dinary Row
Artist: Gustave Caillebotte
Year: 1877
Likelihood this is a real stretch: 7.5/10, Back in the day the nautical struggle was real.
Why buy a row machine when you can be paid shillings a day by wealthy land barons while working your delts to the max?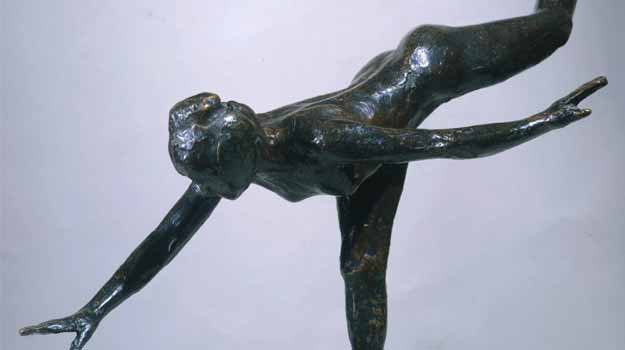 Arabesque A.K.A. You Wouldn't Last A Day In Ballet Class
Artist: Edgar Degas
Year: circa 1885
Likelihood this is a real stretch: 10/10, Odds you would fall over while attempting it, 11/10.
A brief look at this piece will tell you something you've known for some time: your yoga classmates ain't shit. No one in that room is better than a fourteen year-old ballerina. No one.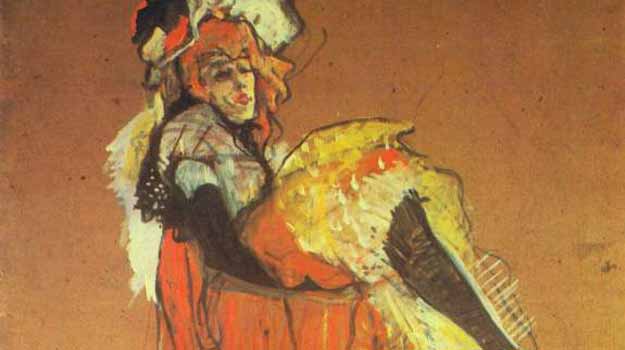 Jane Avril Dancing A.K.A. How Do I Get Into That Class?
Artist: Henri de Toulouse-Lautrec
Year: circa 1892
Likelihood this is a real stretch: 10/10, We've all nearly broken our necks in the gym checking out a stretch like this.
Avril turned heads dancing in the Moulin Rouge, and we've definitely lost focus at the gym peeping girl stretching like this in the next room while we're trying to get our squats in.
Soft Construction Of Boiled Beans (Premonition Of Civil War) A.K.A. Some Pretty Serious Yoga Moves
Artist: Salvador Dali
Year: 1936
Likelihood this is a real stretch: 0/10
I mean, you definitely couldn't do that.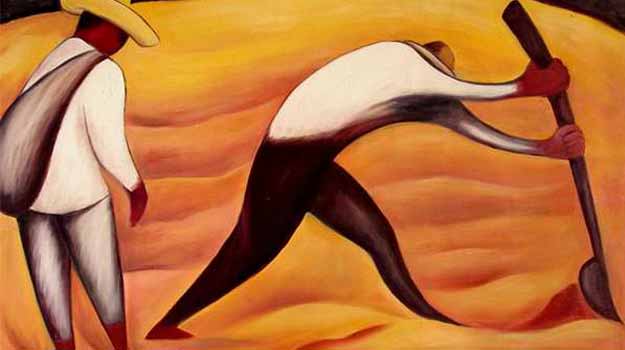 Peasants A.K.A. Back-breaking Labor Back Stretch
Artist: Diego Rivera
Year: 1947
Likelihood this is a real stretch: 5/10, If your back curves like that leave the field immediately and see a chiropractor.
Here we have another great example of how a life spent in soul-crushing manual labor is a fast-track to the summer beach body you've always wanted. Even in this relatively abstract representation, we can see that this peasant is a true fitspiration.
RELATED: 10 Things Every Man Should Know Before His First Yoga Class 
RELATED: 10 Moments In Human History Where Better Sneakers Would Have Helped