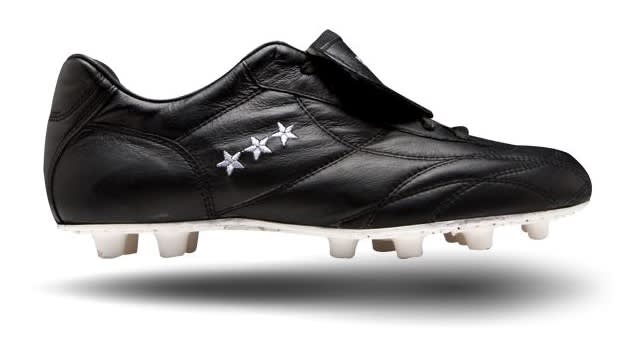 Although we have our fair share of exclusive boot releases here in the US, there are still several top performing ranges that are not made readily available. Some of these companies produce their products exclusively in other countries, while others just haven't made the jump into the US market. As a result, there is a long list of boots that we want but just can't get our hands on. Here, we compile our list of the top boots we would love to see companies take stateside for our consumption.
This is our list of the Soccer Cleats We Wish Were Available in the US.
Bryan Byrne is the founder of SoccerCleats101. Got a question about boots? Hit up Bryan on Twitter.
RELATED: Why William Carvalho Has a $60 Million Price Tag
RELATED: Ranking Every USMNT World Cup Kit from 1990 to Now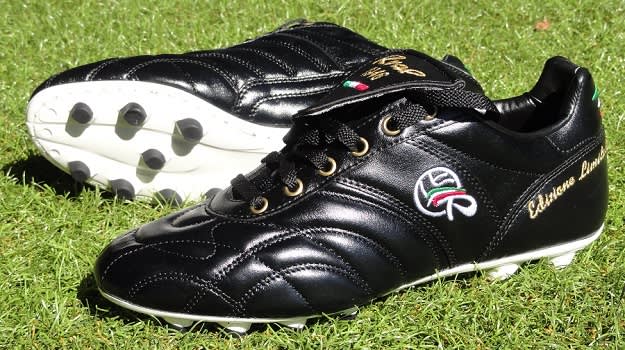 No. 1 - Ryal 1946
A company renowned for their creation of handcrafted boots is Italian brand, Ryal. Outside of the soccer world, not many people know about them but players that appreciate tradition design with fine detailing will be familiar with this 1946 boot. Sitting in the same mold as the likes of the Adidas Copa Mundial and the Lotto Stadio Primato, this K-leather boot performs at the highest level yet holds that desirable vintage look. Ryal has added some gold detailing to this one, giving them a more modern touch. The highly polished look would grasp immediate attention if they hit US shores.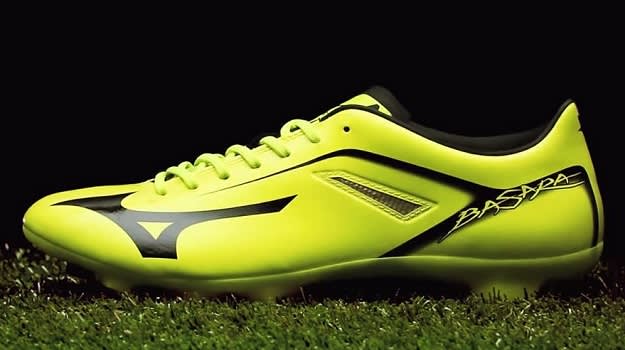 No. 2 - Mizuno Basara
We have already officially heard from the folks at Mizuno that the Basara will not be sold in the US, something that fans will be sad to hear! Mizuno did make a transition into the US market about a year ago, so one might have expected to see this new speed boot added. Weighing in at 6.2oz, these boots feature a PrimeSkin material that is comparable to leather with the durability and structured fit of a quality synthetic. Visually, they pop with a shade of bright Yellow covering the upper and the Mizuno logo shifted to the forefoot. A definite boot that fans of the Japanese brand would love to get their hands on and experience.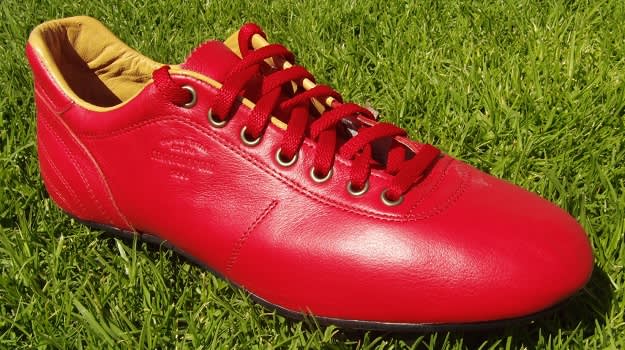 No. 3 - Pantofola d'Oro Lazzarini
A brand just out of touching distance is the fabled range of Pantofola boots. With a storied history and an eagerness to create old school, classic boots, the Italian brand has become a prime choice for players that want something uniquely different. The Lazzarini is a boot that features a traditional, full bodied K-leather upper, plenty of quality materials and it comes in a wide range of colors from a Vibrant Red (as seen above) to an ever classic Black. On the side of the boot, a timeless stamp is punched in so that players will never be able to mistake the boots you are wearing.
No. 4 - adidas Samba Primeknit
Due to some legal issues, adidas decided not to release their limited edition Samba Primeknit boot on the US market. It all happened within a week, when we were introduced to a knit boot from both the Nike and adidas brand, with the three stripe calling theirs the world's first knitted soccer boot. Weighing in at 5.8 ounces, it is the first football boot to have an upper that is knitted from heel-to-toe, providing a completely new second-skin fit that retains the strength of a conventional boot. Primeknit employs just one yarn, knitting the entire upper! Even a limited run in the US would have been appreciated to give us some understanding of what they really had to offer, but to date that hasn't happened.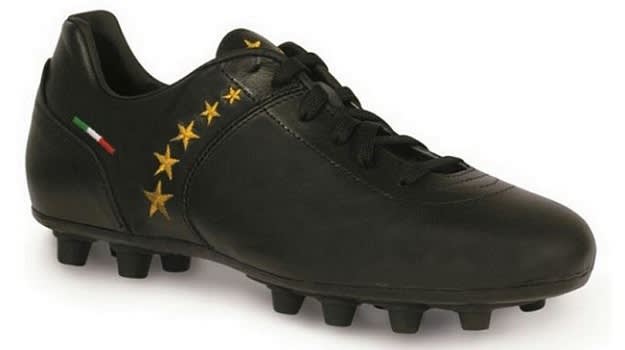 No. 5 - Cinquestelle Piuma
Cinquestelle are a very special company who have been hand making footwear since 1911. They have a selection of quality boots on offer but the most significant has to be the Piuma, which translates to Feather in English. Made from the highest quality Kangaroo leather with a Buffalo leather insole, it is lined with Cambrelle and the outsole is entirely stitched to the upper. There is a lot going on in this top quality package. The difference between this boot and the rest of the market is the fact that these boots are pieced together after you order, so making them readily availability in the US would be tough.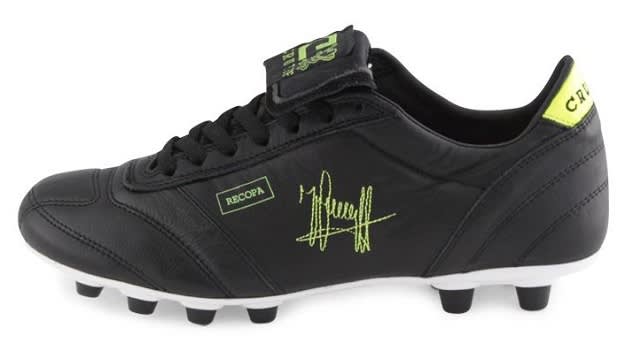 No. 6 - Cruyff Match
As one of the greatest players to ever play the game, Johan Cruyff has vast experience in what players need to be comfortable on the pitch. His decision to create a brand and sell very classic looking boots was a bold move, but the end result is a product that has received plenty of positive praise. The Cruyff Match is constructed using a leather upper and they feature some pretty cool detailing, including Cruyff's signature along the side of the boot. Unfortunately, the brand is not at a stage where expansion into the US is yet a possibility and it is difficult to see it happening in the near future.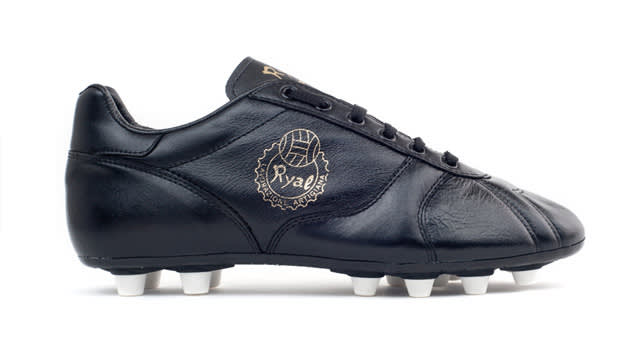 No. 7 - Ryal La Storia
Like the 1946, this is another boot from Ryal that has mass appeal for traditional soccer fans. The difference with this version, compared to the 1946, is that it is all about mimicking the visuals of boots from another era. They have a classic 1970's style look but with a much more updated set of materials in play. A single gold stamp on the side of the boot offers fans some insight into where the actually come from! When it comes to performance, they have continually received mass praise from players and they are the type of boot that would certainly find a keen following if they arrived on US shores.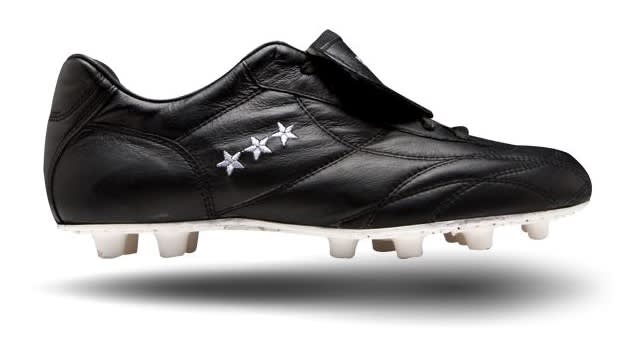 No. 8 - Pantofola d'Oro Dream
When it comes to the art of boot design, here is another boot from Pantofola d'Oro that takes things to another level. Made from the highest quality leather, the Pantofola d'Oro Dream Canguro features an extremely soft and water repellent Kangaroo skin, offering unrivaled natural comfort and fit. The three star branding on the side of the boot give it a very iconic look, especially when you are talking white stars on a classic black upper. An example of another boot that would most definitely grasp some attention if it entered the US market.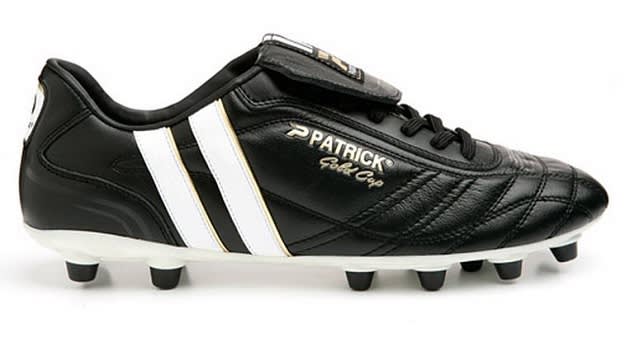 No. 9 - Patrick Gold Cup
In years gone, Patrick boots were available in the US but some marketing decision took them back to Europe and out of the reach of US consumers. The Gold Cup is a very iconic boot and it is the one that has continually received praise for the French company. The K-leather upper on these looks extremely supple and the overall look of the boot is very much Copa-esque! Recently, the entire company went into a holding pattern, but rumor has it that there is still intent to refresh the brand and possibly re-release some boots in the US.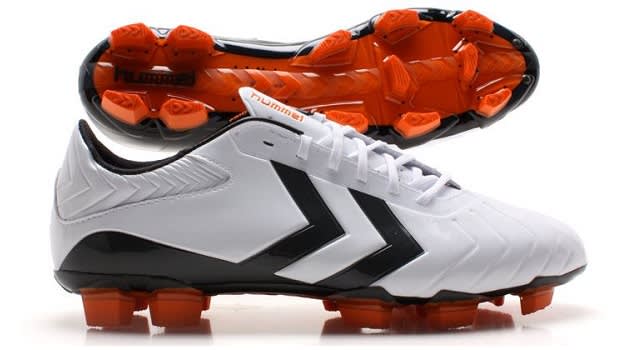 No. 10 - Hummel Rapid X
Hummel are a brand who have been making soccer boots since 1923, with the Danish brand being one of the first to ever release official match boots. They have several boots currently on the European market, with the Rapid X topping most players wish-list of the brand. A recycled, light weight, abrasion resistant micro fiber upper is heat cut and then welded together with a TPU exoskeleton cage. It is an advanced boot that would easily compete as a leading mid-tier option for players in the US.