Swiss brand, On Running launched back in 2010 with the introduction of their patented CloudTec cushioning system, designed to provide a bounce effect that reduces stress on the joints, and keeps runners momentum going forward. Although the technology isn't necessarily a new idea, On perfected their craft and made a mark in the running industry, garnering some of the world's top triathletes, and Ironman competitors to switch over to their shoes.
With multiple sneakers in their arsenal including the Cloudster, Cloudrunner, and the Cloudracer, each shoe is designed and engineered to specialize in particular mediums, including performance, competition, and overall comfort. We took a look at some of the athlete's wearing On, and dissected which sneakers they are most likely to lace up to perform their best in their respective disciplines.
Check out what On shoes the top triathletes, and marathoners are wearing, and for more information head over to On-Running to see their full lineup of sneakers.
RELATED: Everything You Need to Know About the On Cloudsurfer
RELATED: On Running Adds an Extra Bounce to Your Step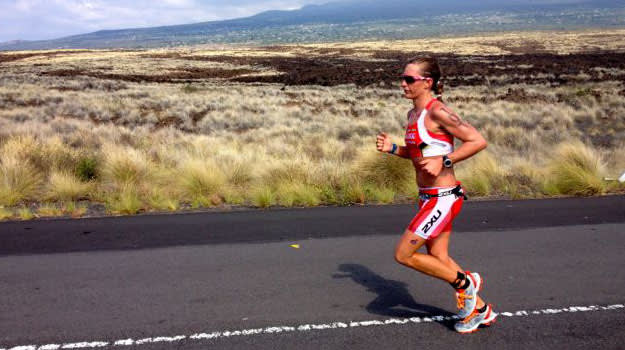 Caroline Steffen
Sport: Ironman triathlete

Steffan attributed her recent success to switching over to On running back in 2012, as she credited the CloudTec technology for allowing her to train without pain. Steffan won practictly every race she entered that year except for the 2012 Iron Man Championships in Hawaii, where she finished second. Any shoe in the On lineup works for Steffan, but the Cloudrunner would most likely suit her needs the most, as it's built for maxium performance during high-impact and endurance runs.
Jacqui Slack
Sport: XTERRA triathlete
Jacqui Slack began her triathlon career ten years ago and has since grown to be one of the elite in the sport. Slack specializes in XTERRA triathalons, which adds in more environmental elements, so she uses the On Cloudracer. The Cloudracer offers a great deal of comfort and ventilation, as well as maximum traction and grip when running off road or on wet trails.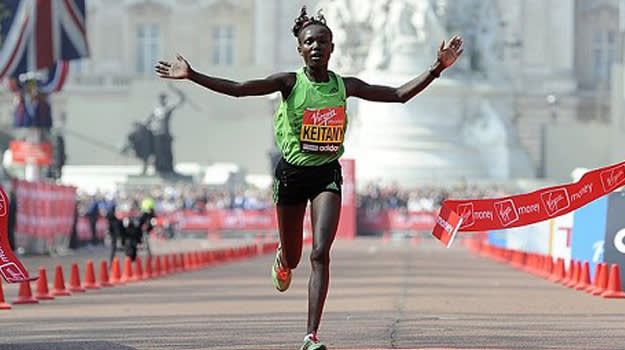 Tegla Loroupe
Sport: Marathon legend
Tegla grew up in Kenya with 24 siblings, thats right 24. At a young age she became aware of her potential as an athlete and won her first race in 1988, where she ran it barefoot. Tegla has grown exponentially since, winning countless races including the New York, Berlin, Rotterdam, and London marathons. Her natural ability allows her to succeed with any footwear, but Tegla chooses either the On CloudSurfer or Cloudster for it's exceptional cushioning and lightweight design.
RELATED: Everything You Need to Know About the On Cloudsurfer
RELATED: On Running Adds an Extra Bounce to Your Step