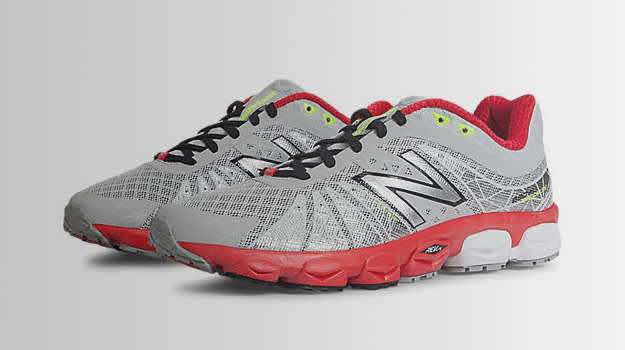 Have your running shoes seen better days? If you're considering an upgrade this summer, it might actually be better to wait it out until fall. Many of the best running models currently on shelves are due for updates, and the next version could be out before you know it. Just like computers and gadgets, sneaker technology changes on a regular basis, so there's always something new and improved around the corner. Try squeezing some more mileage out of your current kicks and take a look at what you're likely to find this fall. These are 10 Running Sequels To Expect This Fall.
Riley Jones is a freelance writer from Charlottesville, VA and a contributor to Sneaker Report. With an unshakable affinity for basketball and all things pop culture, he can be found on Twitter @rchrstphr.
RELATED: Nike Running Officially Launches the LunarGlide 6
RELATED: 15 Great Running Shoes Releasing This Fall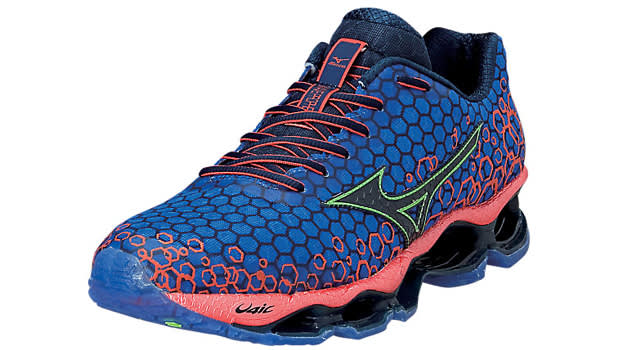 No. 10 – Mizuno Wave Prophecy 4
From its bold, eye-catching aesthetics to its cutting edge suspension cushioning, The Mizuno Wave Prophecy 3 is already in a class of its own. However, one of the most voiced complaints amongst customer reviews is that the Wave Prophecy 3's design is a little too bold. Don't be surprised if the Wave Prophecy 4 puts an emphasis on tech over looks for a more subtle feel.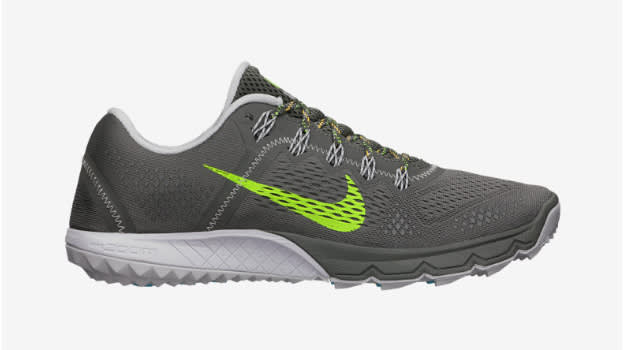 No. 9 – Nike Zoom Terra Kiger 2
Fall is the perfect time to hit the trails, and an update to Nike's Zoom Terra Kiger would be right on schedule. The current Terra Kiger features low-profile, Zoom Air-cushioned runner takes inspiration from track spikes with its fit and overall design, and it's finished off with a highly rugged and aggressive outsole for all your track and cross-country outings.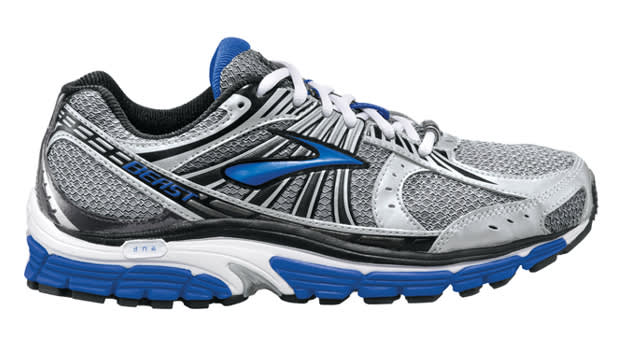 No. 8 – Brooks Beast '14
The Brooks Beast lives up to its name with full-length DNA cushioning, a lightweight midsole stability web, and a mesh-based upper with synthetic overlays that provide durability and support. Designed for flat-footed runners, the Beast line is one of their longest-running series, and an update to the Beast '12 model is imminent.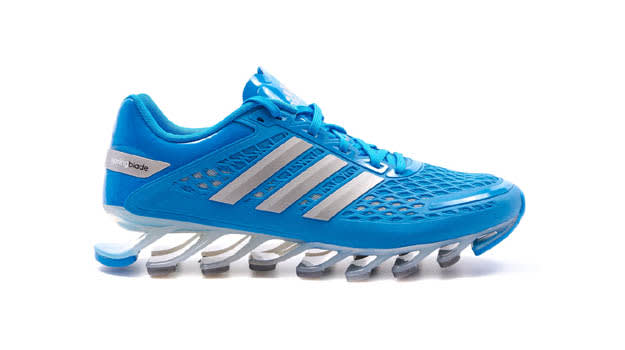 No. 7 – adidas Springblade Razor 2
Upon its unveiling last year, reactions to the adidas Springblade Razor were mixed. The one of a kind bladed outsole definitely lived up to its hype, but it was just a little too much aesthetically for some heads. If it won't compromise the performance, we'd like to see the blades shortened a bit, allowing for a lower to the ground feel and look while maintaining the same springy step.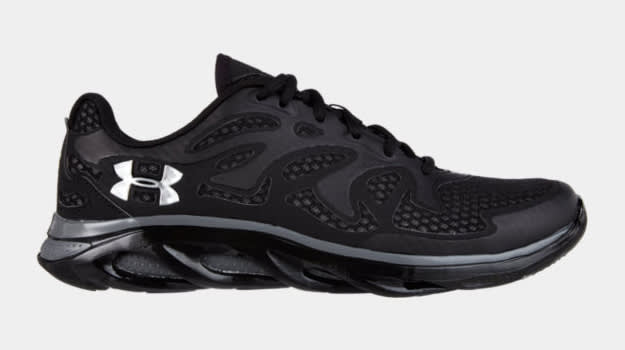 No. 6 – Under Armour Spine Evo 2
Under Armour's made some serious strides in the running world since the Spine Evo, but we really hope the model hasn't been abandoned. The flexible Spine chassis mixed with Micro G cushioning is one of the best midsole combinations we've tried, and the seamless upper is just right. While it's hard to improve on a winner, Under Armour's always been ambitious, and a Spine Evo 2 makes perfect sense.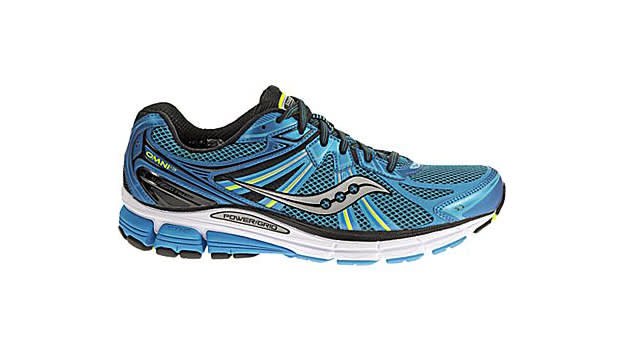 No. 5 – Saucony Omni 14
The Saucony Omni line is one of the best options around for overpronators, and the most recent model, the Omni 13, would have been even better if it was lighter. Sticking with the same full-length PowerGrid tooling, the Omni 14 could benefit from a sleeker upper and might be coming your way sooner than you think.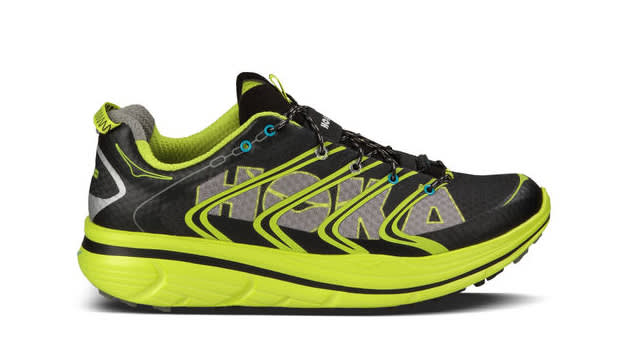 No. 4 – Hoka One One Rapa Nui 3
While almost every brand was churning out minimal sneakers, Hoka One One went in the other direction and actually embraced maximalism. Heavy on cushioning and support yet lightweight, the Hoka One One Rapa Nui 2 keeps runners safe and comfortable on the most treacherous of trails. We'd love to see Hoka One One continued with the maximal cushioning approach for the Rapa Nui 3, but it could be even better with a cleaner, more stripped-down construction up top.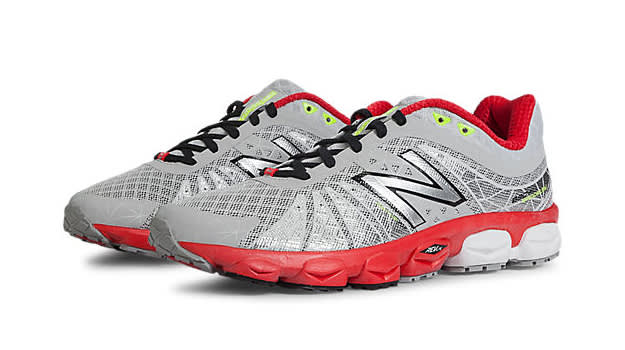 No. 3 – New Balance 890v5
In December 2013, Runner's World named the NB 890v4 the Best Update of the season. With the right tweaks, New Balance could have another winner on their hands in the form of the 890v5. This is another one we love just the way it is, but we're sure the team over at New Balance will find a way to make it even better. For starters, the spongy Fresh Foam could be a great addition.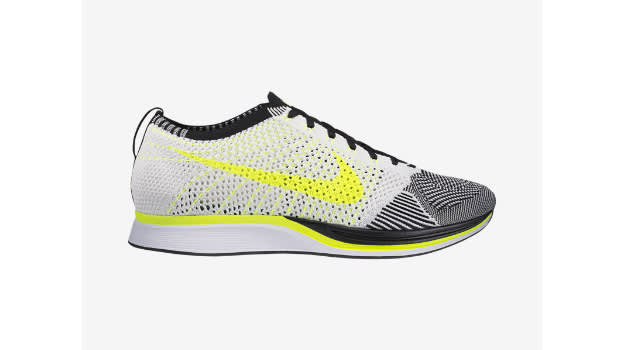 No. 2 – Nike Flyknit Racer 3
With all the latest Flyknit updates and models, it's easy to forget that it all started on the tracks of the 2012 Olympic with the volt Racer. Surprisingly, Nike has yet to give this model a true update, as their attention has been on the Flyknit Lunar and Flyknit Free lines. Those models are excellent, but they wouldn't exist without the original Racer. A redesigned knit pattern and updated cushioning could very well reignite Flyknit fever all over again.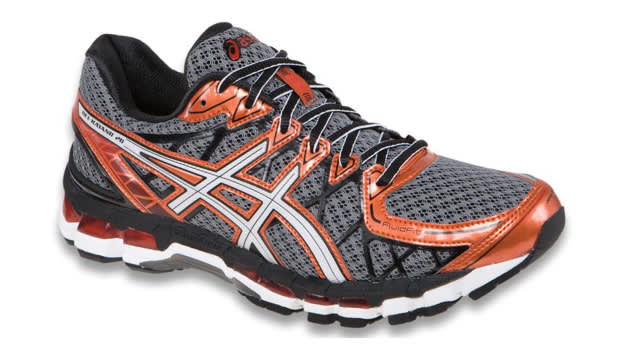 No. 1 – Asics Gel-Kayano 21
Lastly, the Asics Gel-Kayano 21 is a no brainer. The Gel-Kayano is consistently one of the brand's most well received performance runners, and we can't wait to see what they have in store for the next update. Details thus far are scarce, but it's said to be the lightest Gel-Kayano yet. Asics' retro styles are more popular than ever, and it would be interesting to see some classic design cues integrated into an otherwise high performance model.
Riley Jones is a freelance writer from Charlottesville, VA and a contributor to Sneaker Report. With an unshakable affinity for basketball and all things pop culture, he can be found on Twitter @rchrstphr.
RELATED: Nike Running Officially Launches the LunarGlide 6
RELATED: 15 Great Running Shoes Releasing This Fall