One of the best young big men in the game is Detroit Pistons center Andre Drummond. His unique shoe game is also nothing to sneeze at. Drummond managed 6 points and 4 rebounds in the first half against the Chicago Bulls with a respectable 6 points on 3-for-4 shooting and 4 rebounds. He did all of that in the Jordan X "Bobcats."
Drummond decided to switch it up, and went with the Jordan XII "Taxi" after halftime. He was marginally better with 9 points on a perfect 4-for-4 shooting and 3 rebounds after the break. Unfortunately, the Bulls rolled over Detroit 105-94. Drummond has a penchant for switching shoes during the middle of games and it's become an interesting show to watch and see what he changes into next.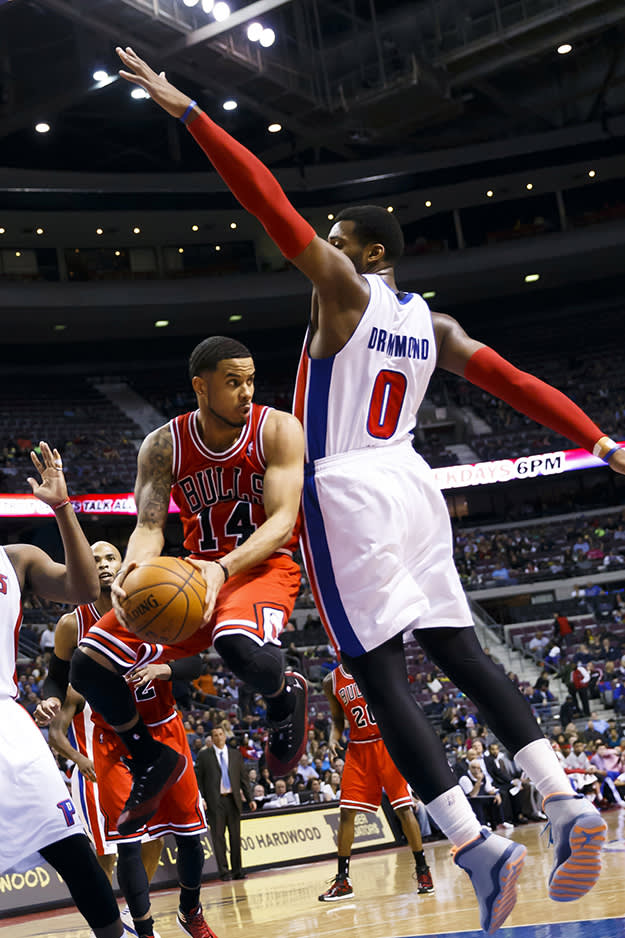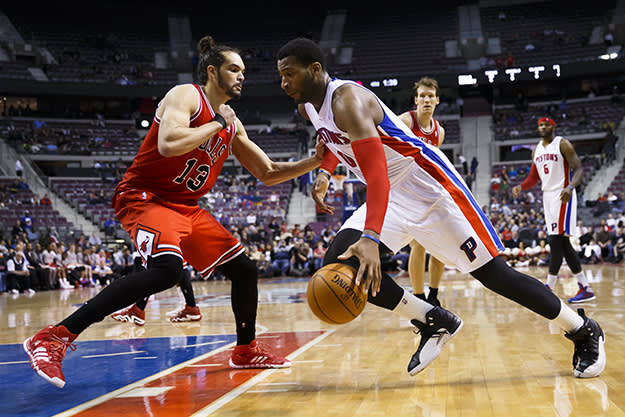 Rafael Canton is a freelance writer from Queens, NY and contributor to Sneaker Report. Anytime there is a conversation about the NBA, music, or nutella, he can be found in the thick of the discussion. He can be found on Twitter @RafelitoC7.
RELATED: By the Numbers: Statistics for Players Who Have Switched Sneakers at Halftime
RELATED: Andre Drummond Switches from the Nike Zoom KD VI "BHM" to the Air Jordan III "Fire Red" Against the Magic